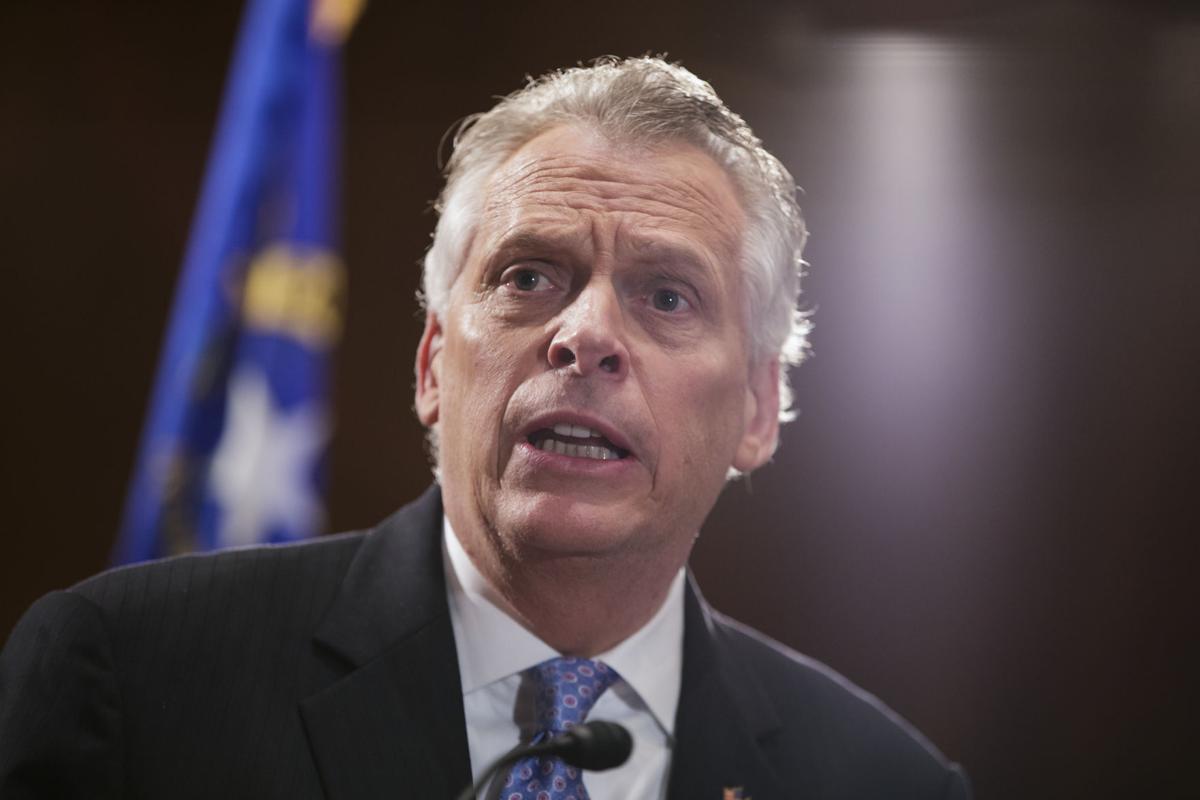 Reacting to President Donald Trump's decision last week to pull the United States out of the Paris climate agreement, Virginia's governor and attorney general, along with Richmond's mayor, are among the chorus of American leaders pledging to continue local- and state-level campaigns for greenhouse gas emission reductions.
"If the federal government insists on abdicating leadership on this issue, it will be up to the American people to step forward, and in Virginia we are doing just that," said Gov. Terry McAuliffe, committing Virginia to a group of states pledging to carry on the principles of the Paris accord.
Virginia joins Connecticut, Delaware, Hawaii, Massachusetts, Minnesota, Oregon, Rhode Island, Vermont and Puerto Rico, a U.S. territory, as members of the U.S. Climate Alliance, which has a stated commitment of cutting carbon emissions between 26 and 28 percent from 2005 levels. The group is also committed to "meeting or exceeding" the carbon reduction targets in former President Barack Obama's Clean Power Plan, a policy to limit carbon emissions from power plants that the Trump administration is looking to unravel.
Two Republican governors, Phil Scott of Vermont and Charlie Baker of Massachusetts, have joined the otherwise Democratic-led group of states.
McAuliffe's announcement Monday follows his executive directive last month that instructs the state's Department of Environmental Quality to develop regulations limiting carbon emissions from power plants by the end of the year, which Virginia Republicans are calling executive overreach.
Environmental groups were split on McAuliffe's announcement. The Virginia Chapter of the Sierra Club applauded it, saying that "Virginia is solidifying its place among climate leaders."
But the Chesapeake Climate Action Network called it hypocritical, given McAuliffe's enthusiastic support for a pair of pipelines that would carry natural gas produced from hydraulic fracturing and offshore oil drilling.
"Governor McAuliffe's announcement will forever ring hollow as long as he continues to support Trump's plans to build two massive fracked-gas pipelines through Virginia and to drill for oil off of Virginia's fragile coastline," Mike Tidwell, the group's executive director, said in a statement. "The best thing Governor McAuliffe could do to support Paris and oppose Trump is to drop his tragic support for offshore oil drilling and for the Mountain Valley and Atlantic Coast pipelines for fracked gas."
In a statement, John Whitbeck, chairman of the Republican Party of Virginia, said he was surprised McAuliffe, who leaves office at the end of the year, was announcing his "2020 campaign for the Democrat presidential nomination this year."
"That's the only real explanation possible for his decision to tie Virginia to policies that will destroy Virginia jobs and put us at a competitive disadvantage compared to other states," Whitbeck said. "President Trump made it clear that he was far more concerned about jobs in Pittsburgh than the opinion of bureaucrats in Paris, and for good reason."
Whitbeck said the Paris accord put the U.S. at a competitive disadvantage for what is at best "negligible gain" of a reduction in global temperatures "by 0.2 degrees."
"Governor McAuliffe had a clear opportunity to show Virginians where he stands: for affordable energy, more jobs, and stronger economic growth, or for currying favor with Democrat primary voters," he said. "This was a test and Governor McAuliffe has failed."
Virginia Attorney General Mark R. Herring on Monday announced that he is among 19 attorneys general who have joined a coalition called "We Are Still In," a group of local and state politicians, college and university leaders, and businesses, including major companies such as Amazon, Apple, Google, Microsoft, Target, Nike and dozens of others, that remain committed to the Paris agreement.
"It is imperative that the world know that in the U.S., the actors that will provide the leadership necessary to meet our Paris commitment are found in city halls, state capitals, colleges and universities, investors and businesses," the group's "open letter to the international community" reads.
On Friday, Richmond Mayor Levar Stoney posted on Facebook that he is "proud to stand with #ClimateMayors," referring to another group called the Mayors National Climate Action Agenda, which commits mayors to working to strengthen local attempts to cut emissions and support "binding federal and global-level policymaking."
"Dear President Trump," Stoney wrote. "The (world) is round not flat and guess what — it's getting warmer."
In April, Stoney revealed RVA Green 2050, a push to cut greenhouse gas emissions in the city by 80 percent by 2050, though he has yet to outline specifics.
The Paris accord, which had been ratified by 195 countries, commits parties to put forward their nonbinding "best efforts," called "nationally determined contributions," in an attempt to hold the increase in average global temperature to below 2 degrees Celsius above pre-industrial levels.
"The efforts of all parties will represent a progression over time, while recognizing the need to support developing country parties for the effective implementation of this agreement," the accord says.
The U.S., under Obama, had agreed to cut emissions by more than 25 percent below 2005 levels by 2025. Proponents of the deal argued that its merits lay not in the specific targets but in getting nearly every country in the world for the first time to commit to fighting climate change. Some American conservatives said exiting the agreement will prevent burdensome regulations for American industry and save jobs.
Damian Pitt, a professor at the L. Douglas Wilder School of Government and Public Affairs at Virginia Commonwealth University who focuses on energy and climate policy, said local- and state-level emissions commitments, while perhaps not able on their own to deliver the degree of reductions scientists say are necessary to avoid the worst effects of climate change, remain "extremely important."
Between them, state and local governments can set policy on everything from transportation and land-use decisions to building codes and utility regulation, all of which can affect carbon emissions, he noted. "There's a whole lot that cities and states can do and have been doing without federal involvement. It's even more important now that they continue to do so," he said.
Information from the Associated Press was used in this report.