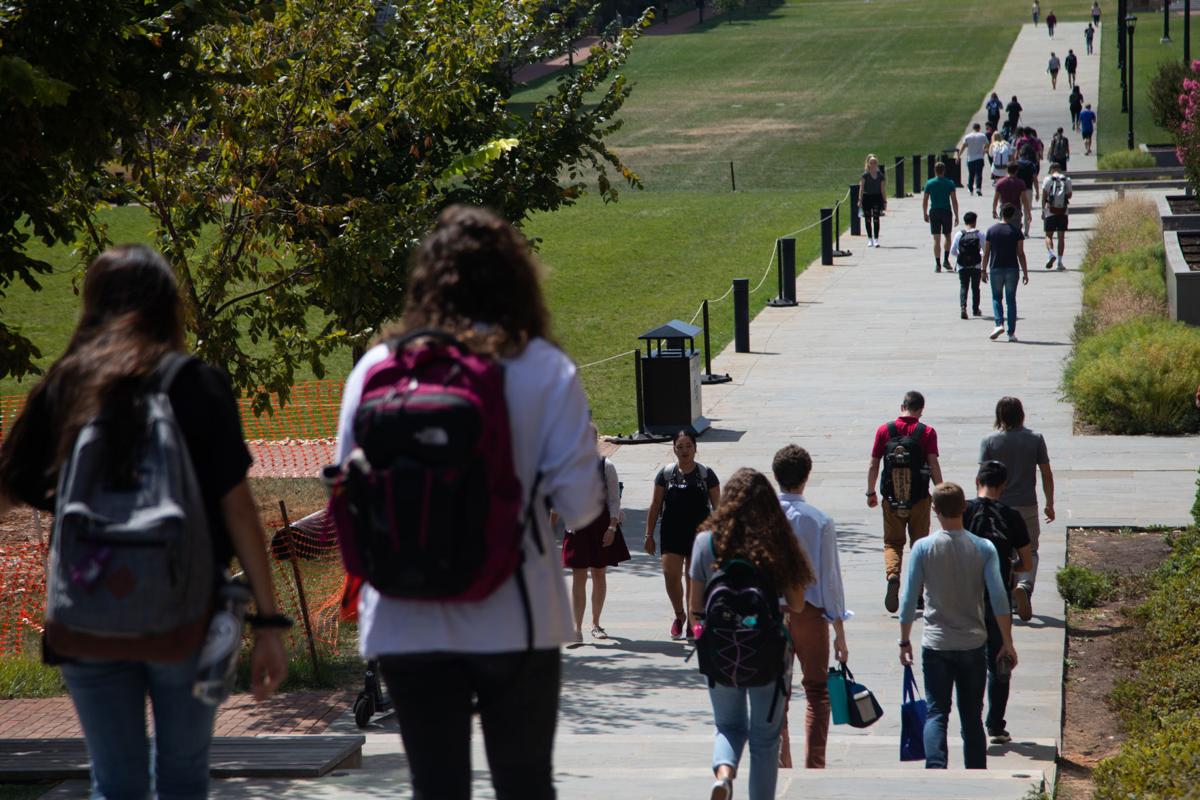 LYNCHBURG — Lynchburg prosecutors on Friday announced that they will not pursue criminal charges against two journalists who Liberty University police accused of trespassing on campus while covering the school's response to the coronavirus pandemic.
Lynchburg Commonwealth's Attorney Bethany Harrison said the journalists — Alec MacGillis, a reporter for ProPublica, and Julia Rendleman, a freelance photographer for The New York Times — violated the misdemeanor trespassing statute when they made unauthorized visits to campus in late March.
But Harrison's office ultimately decided not to pursue the case in court after consulting with Liberty University President Jerry Falwell Jr.
"There is certainly probable cause here to charge these two individuals based on their actions and the law of Virginia," Harrison said. "But we are electing not to proceed with the criminal prosecution given the input that we have from our victim."
Harrison said Falwell was "satisfied with having the reporters understand they have to respect the 'no trespassing' signs." A Liberty University representative did not return a request for comment Friday.
Both the Times and ProPublica published stories in late March in which they included quotes from students and employees who warned the university was not doing enough to prevent the spread of the virus.
In an interview on the Todd Starnes radio show in early April, Falwell described the stories as "false and misleading." He pointed to efforts to enforce strict social distancing requirements among the more than 1,100 students still living on campus as proof Liberty is working to ensure their safety.
Falwell, who initially downplayed the threats posed by the pandemic, also accused the journalists of risking student health by potentially exposing them to the virus.
The decision to drop the charges is a significant reversal by Liberty President Jerry Falwell Jr., who had pledged to wage an "ugly legal fight" against the journalists and their respective outlets.
"I feel like they've forced us into a corner, and I don't think God wants Christians to sit back and not protect what they believe in," Falwell told Starnes, explaining the reasoning behind pursuing the charges.
MacGillis and Rendleman were accused of ignoring "no trespassing" signs placed on campus entrances on March 23 in response to the pandemic. Under Virginia law, it is a crime to step foot on private property if the owner places signs forbidding entry.
According to Harrison, MacGillis visited Liberty on March 25 and Rendleman came to campus on March 27. Both reporters were covering Liberty's decision to keep residence halls open amid the pandemic, a move that drew criticism from local and state officials.
A little more than a week after the stories were published, Sgt. Alan Wilkins, a detective with Liberty's police department, sought and obtained misdemeanor trespassing charges against the journalists. The charges, which carry a punishment of up to a year in jail, were approved by Lynchburg Magistrate Kang H. Lee.
Chuck Felmlee, a Lynchburg attorney hired by the Times to represent Rendleman, said the photojournalist is "pleased to move past this and continue with her distinguished career."
"Julia met briefly with a student for the purpose of taking photographs for an upcoming article," Felmlee said in an email. "Julia has maintained all along that she was unaware that she was not permitted to be on the LU campus that day."
In a statement submitted to prosecutors, lawyers for MacGillis said he "believed he had the right to report there based on a prior conversation with the university president inviting him to campus and because such reporting constituted business with the university."
Richard Tofel, president of ProPublica, said he was pleased to learn of Harrison's decision not to prosecute MacGillis, a Pulitzer Prize-winning journalist. He said the situation would not discourage the investigative outlet from covering Liberty again in the future.
"We will report on Liberty when we think circumstances require and — as we always do and always have — we will do it in a manner that complies with the law," Tofel said.