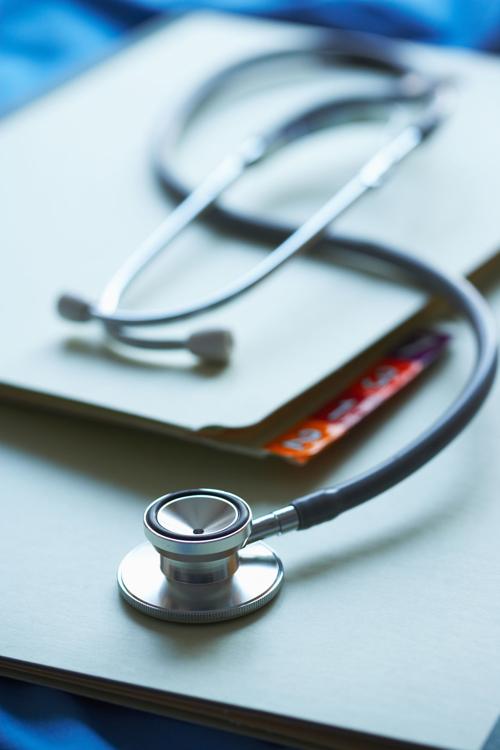 A federal judge on Monday struck down two parts of Virginia's abortion laws but upheld other abortion regulations that had been challenged.
U.S. District Judge Henry E. Hudson said Virginia's law requiring that non-surgical second-trimester abortions — up to the fetus's point of viability — be performed only in a hospital is unconstitutional.
He also struck down a requirement that clinics performing five or more first-trimester abortions a month meet the same facility requirements as general and surgical hospitals, saying it placed an undue burden on women seeking an abortion.
However, Hudson, in a brief order accompanied by a 67-page opinion, upheld other Virginia abortion regulations, including the requirement that only a physician perform abortions, an informed consent requirement, mandatory ultrasounds, a waiting period and inspection requirements for abortion clinics.
The ruling stems from a suit filed last year by the Center for Reproductive Rights, Planned Parenthood Federation of America, the law firm O'Melveny & Myers, and local counsel for the ACLU of Virginia on behalf of the Falls Church Healthcare Center, the Whole Woman's Health Alliance, the Virginia League for Planned Parenthood and "Dr. Jane Doe."
The defendants included state health officials and a handful of commonwealth's attorneys. The Virginia Attorney General's Office declined to comment and the law firm retained by the state to defend the case in an eight-day trial in June did not respond to requests for comment Monday.
Rosemary Codding, founder and director of the Falls Church Healthcare Center, said in a prepared statement, "The reality is that despite this significant move towards access, we at Falls Church Healthcare Center are disappointed by today's decision."
"We're disappointed that our patients did not get their constitutionally-protected right to accessing health care without legislative interference that they are entitled to and that they deserve. Their health and their rights are foremost in our minds," she said.
Paulette McElwain, president and CEO of the Virginia League for Planned Parenthood, said, "Today's decision includes some real progress in breaking down barriers to safe, legal abortion in Virginia. Importantly, the court recognized that second trimester abortions are safe outside the hospital setting, and that laws limiting them to hospitals are unconstitutional and have seriously harmed Virginians."
"At the same time, the decision leaves in place several burdensome, medically unnecessary restrictions that will continue to pose hurdles to patients," McElwain said.
Victoria Cobb, president of the socially conservative Family Foundation of Virginia, said:
"Once again the abortion industry failed in their zealous attempt to use the courts to do their bidding. We're pleased Judge Hudson confirmed the legality of Virginia's informed consent laws including the law that allows women the opportunity to see their ultrasound prior to an abortion if they so choose."
The suit challenged Virginia's physician-only requirement barring nurse practitioners and physician's assistants from performing abortions during the first trimester, a requirement that second-trimester abortions be performed in a hospital or licensed outpatient surgical hospital, and that women undergo an ultrasound and hear state-mandated information at least 24 hours before an abortion — requiring at least two trips to the provider.
The plaintiffs also challenged Virginia's licensing requirement for abortion providers that the plaintiffs alleged is "onerous" and had no legitimate medical basis. The law singles out facilities where five or more first-trimester abortions are performed per month.
The plaintiffs argued that the evidence showed that the burden created by the Virginia laws, especially for poor and low-income patients, far outweighs any benefits the laws might confer. The medically unnecessary laws are aimed at abortion providers and their patients, making it difficult and sometimes impossible to get safe abortion care, the plaintiffs said.
The law firm Hirschler Fleischer PC, retained by the Virginia Attorney General's Office to defend the laws, countered that more is required than simply showing that a law is more burdensome than beneficial. It must be a substantial obstacle to abortion to be unconstitutional, and none of the laws challenged in this case impose an unconstitutional burden, the defense said.
Among other things, the defense said that ultrasounds are the best way to determine the age of gestation, requiring a waiting period is a sound policy and 27 states have one, and states are permitted to express a preference for birth over abortion.
Some provisions of law might be inconvenient, but that does not make them unconstitutional, the defendants said.
Hudson wrote, "For more than five decades, the Supreme Court has recognized that within the right to privacy exists a woman's right to make decisions regarding the circumstances surrounding when and with whom she will bear a child — or whether she chooses to bear a child at all."
However, he noted that the U.S. Supreme Court has also recognized that abortion is "fraught with consequences" for the woman who makes the decision, for those who perform and assist in the procedure and, "for the spouse, family and society which must confront the knowledge that these procedures exist."
"In addition to a woman's personal liberty interest, the state has profound interests in protecting potential life and protecting the health and safety of women," Hudson wrote. "The state, therefore, may take measures to further these interests so long as it does not create a substantial obstacle that unduly burdens a woman's right to choose," Hudson added.
In May, Hudson tossed out the physician-only requirement on a pretrial motion but later rescinded his ruling, saying he wanted to hear more evidence during the trial.