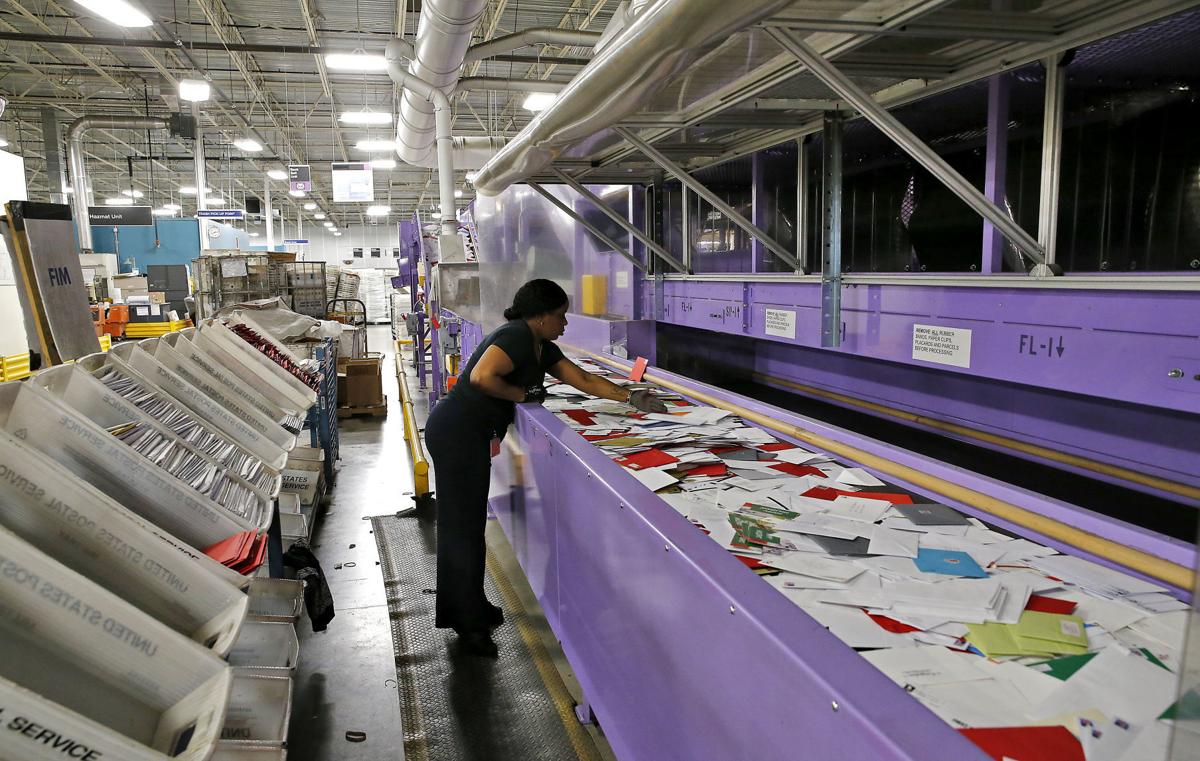 It is believed safe to handle and receive mail and packages and there is no evidence COVID-19 is being spread through the mail, according to the World Health Organization and the Centers for Disease Control and Prevention.
"The likelihood of an infected person contaminating commercial goods is low and the risk of catching the virus that causes COVID-19 from a package that has been moved, traveled, and exposed to different conditions and temperature is also low," WHO says on its website.
COVID-19 is thought to be spread mainly person-to-person through respiratory droplets produced when an infected person coughs or sneezes, the CDC says.
"It may be possible that a person can get COVID-19 by touching a surface or object that has the virus on it and then touching their own mouth, nose, or possibly their eyes, but this is not thought to be the main way the virus spreads," according to the CDC.
If the economy is stressed during the current emergency, it would come to a dangerous and immediate halt without deliveries from the U.S. Postal Service, FedEx, United Parcel Service and other carriers.
WHO says it is not certain how long COVID-19 survives on surfaces, but it appears to behave like other coronaviruses, which means it can persist on surfaces for a few hours or up to several days and can vary under different conditions depending on the type of surface and the temperature or humidity of the environment.
WHO advises that, "If you think a surface may be infected, clean it with simple disinfectant to kill the virus and protect yourself and others. Clean your hands with an alcohol-based hand rub or wash them with soap and water. Avoid touching your eyes, mouth, or nose."
The U.S. Postal Service employs roughly 82,000 mail carriers across the country — 75,000 who drive to neighborhoods and deliver on foot and 7,000 who carry only on foot — delivering almost 200 million pieces of mail a day.
The National Postal Mail Handlers Union on Tuesday told its members that, in addition to the CDC and WHO, "the U.S. Surgeon General, and the Director of the National Institute of Allergy and Infectious Diseases, have all indicated that there is currently no evidence that COVID-19 is being spread through the mail. The opinions of the health experts continues to be that risk to employees is low."
The union said the postal service makes gloves and masks available to employees who request them — though there have been some issues with supply — but notes that the CDC does not recommend that healthy people wear masks to protect themselves from COVID-19.
According to The New York Times, as of Sunday the USPS said fewer than 30 of its 630,000 employees had tested positive for COVID-19.
In a statement earlier this week, the USPS said, "We are encouraging healthy behaviors and protocols, including frequent hand washing, use of sanitizers, and additional cleaning of work spaces, and are encouraging any employee who feels they are sick to stay home."
To reduce risks inside post offices, the service is also temporarily modifying customer signature capture procedures. "While maintaining a safe, appropriate distance, employees will request the customer's first initial and last name so that the employee can enter the information on the electronic screen or hard copy items such as return receipts."
"For increased safety, employees will politely ask the customer to step back a safe distance or close the screen [door] ... so that they may leave the item in the mail receptacle or appropriate location by the customer door," the USPS said.
The USPS said it performs a vital public service delivering essentials such as medications and Social Security checks and that it is the leading delivery service for online purchases.