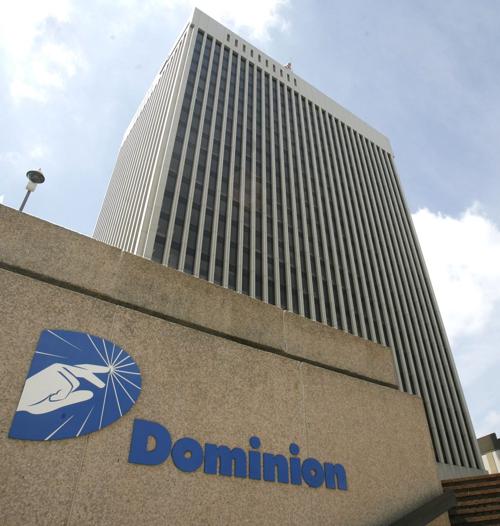 More than 50 Democrats running for the Virginia House of Delegates have signed a pledge saying they will "never" accept campaign contributions from Dominion or Appalachian Power, a sign of growing opposition among the Democratic base to the influence energy utilities wield in Richmond.
A total of 57 candidates, 53 of them Democrats, have signed a pledge circulated by Activate Virginia, a progressive organizing group started by a former Bernie Sanders delegate. Two Green Party candidates and two independents also signed the statement. It was not sent to incumbent Democrats, Republicans or Libertarians.
Citing President Donald Trump's executive order aimed at rolling back the Obama administration's efforts to combat climate change, the House candidates' pledge calls for a "principled stand" against the fossil-fuel industry to prevent "environmental catastrophe."
"For years, Appalachian Power and Dominion in particular have pumped cash into the coffers of politicians from both political parties in Virginia — and, of course, into the parties themselves," the pledge reads. "These interests are not driven by the protection of our environment or concerns about public health, but by the profit motive."
The volume of signers sharpens an issue already shaping up as a fault line in the Democratic primary for governor, echoing former U.S. Rep. Tom Perriello's pledge to refuse political funding from utilities regulated by state government. Perriello's opponent in the primary, Lt. Gov. Ralph S. Northam, accepted nearly $16,000 from Dominion executives in the first quarter of 2017, according to campaign finance reports made public this week. On Tuesday, Perriello's campaign called on Northam to reject further donations from Dominion, saying Virginia's next governor "must aggressively promote clean, renewable energy."
Many of the pledge signers probably wouldn't have to wrestle with the problem of a big check from Dominion, but the list includes several Democrats running in potentially flippable House districts held by Republicans. The list, according to Activate Virginia, includes two Democrats, Jennifer Carroll Foy and Josh King, running in the swingy 2nd District being vacated by retiring Del. L. Mark Dudenhefer, R-Stafford. Kathy Tran and Tilly Blanding, the two Democrats running in the 42nd District to succeed retiring Del. David B. Albo, R-Fairfax, also signed.
Both Republicans and Democrats benefit from Dominion's largess in election years, but both parties seem to be experiencing an uptick in anti-Dominion sentiment amid bipartisan concern that Dominion's donations tilt state policy in the company's favor on issues like pipelines, coal ash and the General Assembly-approved freeze on state regulators reviewing the rates utilities charge customers.
In 2015, Dominion contributed a total of $665,484, with $375,984 going to Republicans and $282,249 going to Democrats, according to the nonpartisan Virginia Public Access Project.
"Our employees are proud to be engaged in the political process and will continue to participate," said Dominion spokesman David Botkins. "Our hardworking employees are Virginians giving to Virginians — not large, out-of-state donors funding elections for who knows what motive."
Perriello's campaign, which said it had no involvement in the Activate Virginia pledge, has received significant financial support from a few deep-pocketed donors from out of state, including a $250,000 donation from billionaire investor George Soros and $200,000 from the New-York based online advocacy group Avaaz.
Josh Stanfield, a Yorktown-based activist who runs Activate Virginia with no major funding of his own but more than $25,000 in in-kind consulting services from a California-based public relations firm, said the pledge was aimed at getting Democrats to commit to changing an "undemocratic" feature of Virginia government before they get into office.
"It's a problem of the political culture in Virginia on both sides that this is assumed as necessary," Stanfield said.
In the Richmond area, all four Democrats running in the 73rd District against Del. John M. O'Bannon III, R-Henrico, signed, as did Alex Mejias, who's running a Democratic primary challenge against Del. Delores L. McQuinn, D-Richmond.
Schuyler VanValkenburg, a Democrat running in Henrico County-based 72nd District, coming open due to the upcoming retirement of Del. Jimmie Massie, R-Henrico, said he chose to sign because public utilities are "a very distinct type of business," and lawmakers should avoid even the appearance of corruption in decisions that affect the utilities and their ratepayers.
"It's better to be seen as honest brokers when facing these issues," VanValkenburg said.
Danica Roem, a Democrat running against Del. Robert G. Marshall, R-Prince William, in the 13th District, said she had already vowed to refuse Dominion funding before signing the official pledge because of the company's handling of a controversial power-line project in Prince William County.
Northam's acceptance of Dominion contributions was a "con," Roem said, but not a deal-breaker. A transgender woman running against one of the state's fiercest social conservatives, Roem said she will support Northam in the June 13 primary.
"As an LGBT person, Dr. Northam was actually amazing for us in the state Senate," Roem said.