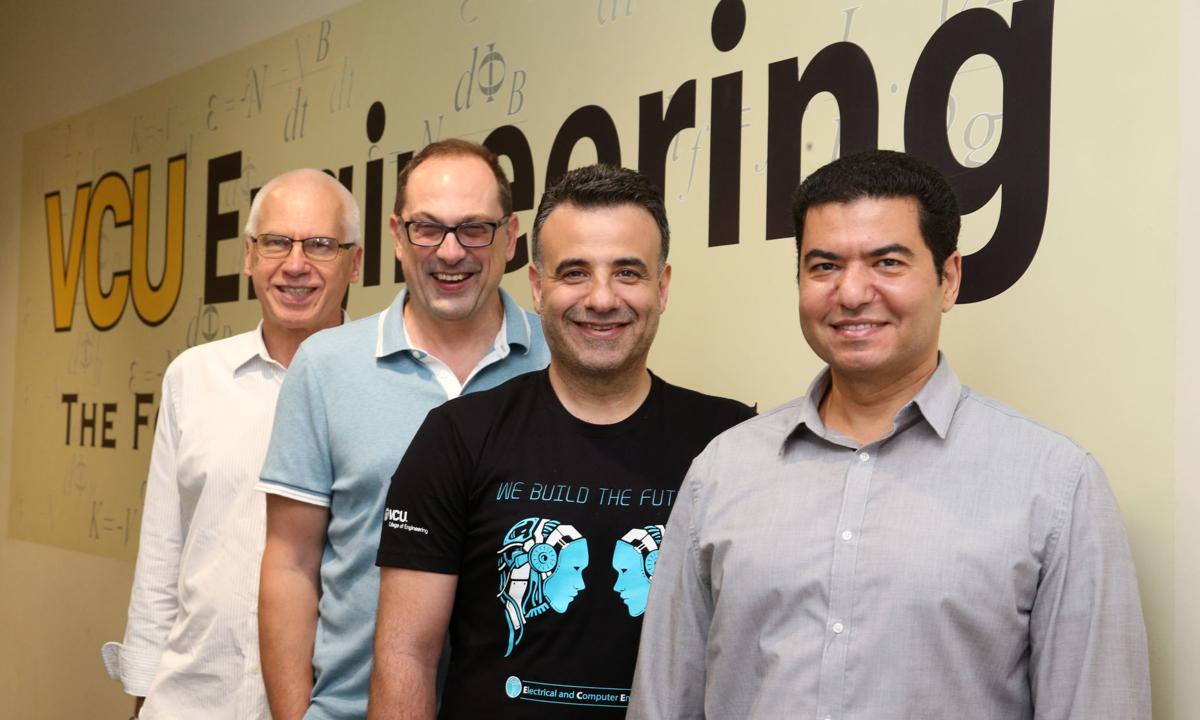 Virginia has fulfilled its initial budget promise for a statewide cyber- security research initiative by approving $10 million in state funding for four regional research operations, including one led by Virginia Commonwealth University. The participating institutions already have raised money to more than match the state funds, especially in research.
The Virginia Research Investment Committee approved $2.5 million for each of the four "nodes" created under the Commonwealth Cyber Initiative last year, as well as an additional $500,000 each in capital funding for equipment to carry out collaborative research that will help educate students to fill jobs in the fast-growing field.
The state already has provided $10 million to Virginia Tech to establish and run the hub operation for the initiative, which involves 39 colleges and universities, as well as 65 private partners, at the four regional nodes in central, Southwestern, eastern and Northern Virginia.
Jeff Reed, interim executive director of the initiative and a professor of electrical and computer engineering at Virginia Tech, said he's excited about the committee's release of the funds for the nodes.
"It is a critical next step, and will help us realize the promise of the CCI partnership," Reed said.
Now, the future of the initiative, dubbed CyberX, will rely on the two-year budget that Gov. Ralph Northam will propose next week for action by a new General Assembly that will be controlled by Democrats, especially senior leaders in Northern Virginia.
"If we want to continue beyond two years, we've got to be able to demonstrate it was a wise investment," said Brian Payne, vice provost for academic affairs at Old Dominion University and director of the regional node for coastal Virginia in Hampton Roads.
Virginia Tech and its partners are hoping for at least $20 million in each year of the two-year budget, as the legislature suggested in the current budget earlier this year, but the governor hasn't said publicly how much he plans to propose for the initiative. Secretary of Finance Aubrey Layne, a member of the research committee, made clear on Tuesday that the $10 million released to the regional operations "is coming out of already appropriated funding."
For the universities involved, "the experiment has been a tremendous success," said Liza Wilson Durant, director of the Northern Virginia node and associate dean for strategic initiatives and community engagement at George Mason University's Volgenau School of Engineering.
The clearest indication is the collaboration among colleges and universities that traditionally have competed for state research support.
"I think that's a huge step forward," said Jim Dyke, a Northern Virginia lawyer and former state secretary of education who serves on the committee.
For example, the four regional nodes are taking notably different but complementary approaches to research in the next wave of 5-G wireless technology necessary to support the rapidly expanding universe of interconnected wireless devices.
VCU and the University of Virginia, both research institutions with teaching hospitals, are focusing on wireless security for biomedical devices in research by their node, which also includes Virginia State University, Longwood University, and J. Sargeant Reynolds and John Tyler community colleges.
In contrast, the Northern Virginia node is focusing its 5-G wireless research on transportation, one of the most critical concerns in that region, while the Hampton Roads-based node is working with the Port of Virginia and the Southwestern Virginia node, led by Virginia Tech, is researching applications in agriculture.
The wireless project involves research that cuts across all business sectors — transportation, power, manufacturing, medical devices and defense — as does work on assuring reliability of artificial intelligence and cyberphysical systems with a wide range of applications.
Most of the budget for the regional nodes, about 70%, will go to research, with 20% for developing skilled tech talent and creating "innovation ecosystems" and the remaining 10% for operations.
In addition to matching the state's funding, the institutions are raising money from other sources for sponsored research, which Reed expects to represent a 3 to 1 return on the state's investment.
Erdem Topsakal, director of the central Virginia node and chairman of electrical and computer engineering at VCU, said he already is working with Virginia Tech and other participating institutions on grant proposals.
"It's more likely to get funded if you have multiple institutions," Topsakal said. "CCI is enabling that to happen."