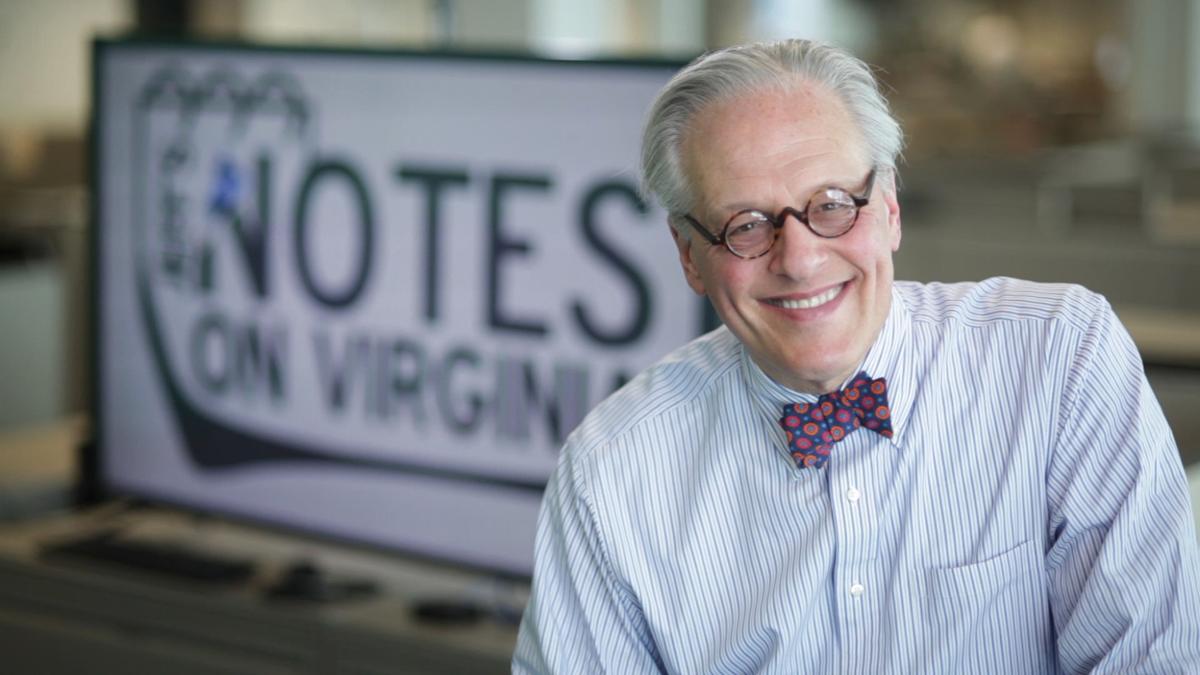 In these cynical times, it's no surprise some Virginians regard their legislators as deadbeats. And they can be.
Consider this largely forgotten episode: In 1849, a cholera outbreak spurred lawmakers to do what their modern-day successors will do this month for the first time since that 19th-century epidemic — flee the state Capitol for a supposedly more salubrious setting.
Nearly 171 years ago, the House of Delegates and Virginia Senate quit Richmond for a posh resort 100 miles north in the lush countryside outside of Warrenton, Fauquier White Sulphur Springs.
The General Assembly was in residence — at taxpayer expense — for two months and apparently never paid its bill. The resort's owner tried until 1851 to get his money.
When they weren't playing 10-pins or billiards, strolling the manicured grounds or attending balls or horse races — incurring the wrath of pointed-pen journalists — legislators debated serious business: The first rewrite of the civil and criminal laws of the state, which 30 years earlier had been brought under the umbrella known to this day as the Code of Virginia.
The code included something old: a prohibition on interracial marriage that dated to the 17th century.
It included something new: that it was a felony punishable by up to five years in prison for criticizing the ownership of slaves or for postmasters, who were federal employees, to deliver or fail to destroy anti-slavery tracts, notes Virginian historian Brent Tarter.
The 2020 General Assembly — with the House convening, perhaps, on the Capitol grounds and the Senate at the Science Museum of Virginia — will have much on its plate when it returns April 22. It will have to put finishing touches on legislation passed this winter and start to repair a state budget wrecked by the coronavirus this spring.
Though separated by two centuries, the General Assembly now and the General Assembly then have much in common: completing the people's business amid a lethal emergency that has upended policy and the economy at a time when politics has taken a poisonous turn.
In 1849, sectional friction over slavery was escalating and would explode 12 years later in the Civil War.
In May of that year, however, the top priority of Virginia's all-male, all-white legislature was the growing threat of cholera to its members and staff.
The epidemic — it would be the second of three between 1832 and 1866 — had ravaged Norfolk, then skipped to Richmond, fueled by the unsanitary waters of the city's canals and turning basin, both shoehorned between the James River and the industrial-commercial district on its south bank.
More than 400 people died, many of them African Americans whose forced servitude meant they were confined to nearby ramshackle neighborhoods.
The General Assembly, ensconced in the Jefferson-designed Capitol, debated for several days whether to stay or go. It decided to decamp for Fauquier White Sulphur Springs on the recommendation of the House sergeant-at-arms and the delegate in whose district the resort, now a golf course, stood.
And possibly this is a pre-Trump, Trump-like conflict of interest: That delegate — as a member of the hotel's board of directors — apparently was more than happy to steer A-list guests to the resort.
On June 11, with legislators and their wives settled in their interim digs at a cost of $7 per week, the House and Senate resumed work on the long-planned update of the state code.
But they apparently didn't work too hard — or so noted the reporters covering them, according to a 1950 article in the Virginia Magazine of History and Biography, published by the Virginia Historical Society.
The Warrenton Flag opined, "In behalf of the state whose money they are receiving, we hope the legislature will speedily complete their labors and adjourn."
The Petersburg Intelligencer was snarky: "Now ... if the two houses had adjourned, they would have been arraigned for frolicking instead of working."
The horror — even the occasional humor — of the cholera epidemic were often at hand.
A Senate doorkeeper, Thomas Nelson, was reported in early July to be suffering from "bilious diarrhea," a symptom of the disease. Twelve days later, he was dead. Nelson was immediately buried a short distance from the resort.
Two days after Nelson's funeral, a delegate from Southampton County — he was not identified in the historical society piece — arrived at Fauquier White Sulphur Springs, laying waste to a press account that he'd died of cholera.
"It was amusing for him to contradict the report of his own death," a correspondent wrote, with a flourish auguring Mark Twain's quip in 1897 that premature claims of his death were greatly exaggerated.
On Aug. 17, the General Assembly adjourned, departing Fauquier County, having repackaged Virginia law.
But for the hotel's owner, Thomas Greene, son-in-law of a widely read newspaper editorialist of whom the Virginia political establishment was obeisant, there was important unfinished business: collecting the bill.
He tried in February 1850 and in January and March 1851.
The third time was not the charm.
Contact Jeff E. Schapiro at (804) 649-6814 or jschapiro@timesdispatch.com. Listen to his podcast, Capitol Chat, on Richmond.com. Follow him on Facebook and on Twitter, @RTDSchapiro. Listen to his analysis 8:45 a.m. Friday on VPM News, 88.9 FM.