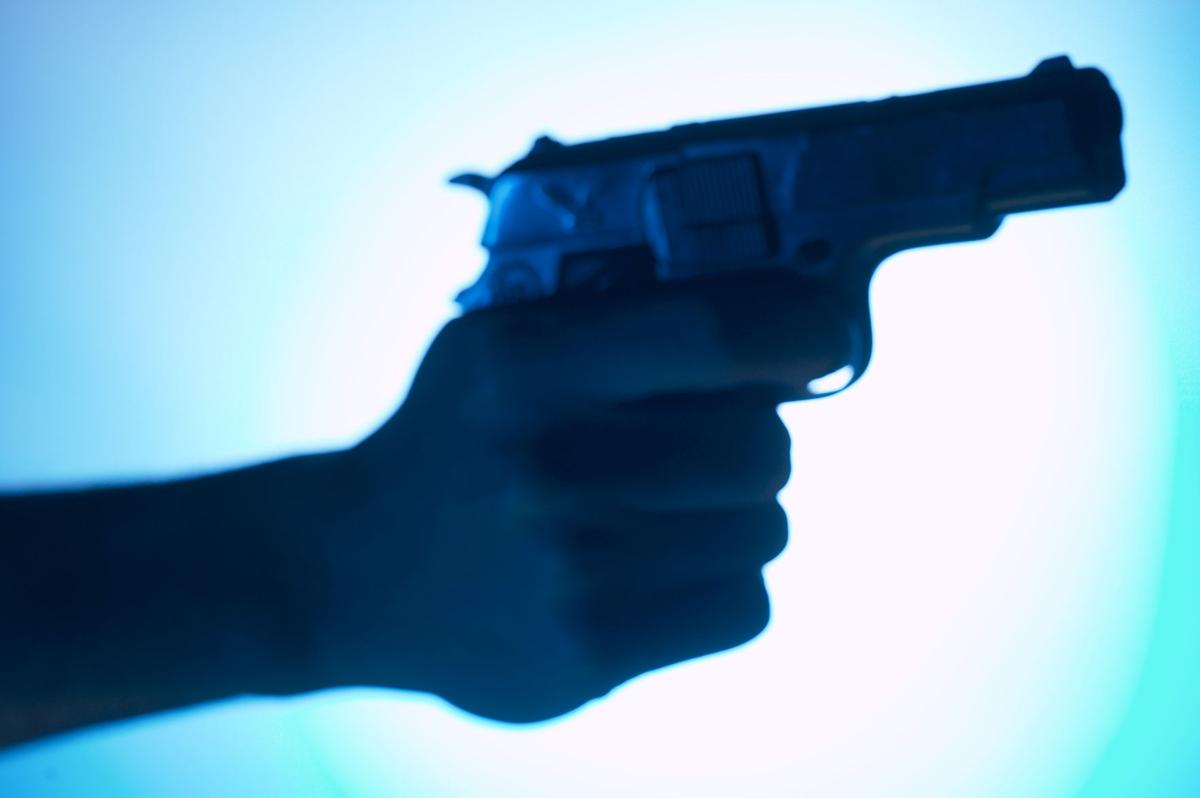 Brady Simpson doesn't own guns, but he doesn't care if other people do, as long as the firearms don't fall into the wrong hands.
Simpson was a high school senior visiting his girlfriend at Virginia Tech the weekend before the worst school shooting in U.S. history in 2007. Later, while at Tech himself, he was locked down in a gym after an alert for a campus shooting.
In another incident, the father of a friend — and like a second father to him — threatened to shoot himself with a gun from his own gun safe on a weekday morning. (Someone came home in time and called for help.)
It all added up to an idea and an opportunity for Simpson, who is launching a new product through a crowd-funding website on Tuesday that will alert people when someone is near their firearms or any other valuable they want to protect.
"The biggest thing for me is I really want to save some lives from this," he said Monday in an interview from his home in California.
Simpson, 28, is the founder and CEO of Simtek, a company he created after working for three years at Facebook, where he learned to turn ideas into new products.
His idea, conceived on a North Carolina beach a half-dozen years ago, evolved from creating an actual safe with smart technology to alert gun owners when someone messes with the weapon. Instead, he developed the Duo as a portable sensor that sends a message whenever someone intrudes on a protected area — a gun safe, a suitcase with valuables in a hotel room, a drawer filled with jewelry.
"The sensor actually can't protect anything," he said. "It's a simple alert that says, 'hey, there's a person here who accessed that space.' "
But Simpson sees that simple alert — sent by text over a cellular phone — as an opportunity for the person who receives it to intervene in a potentially life-threatening situation, whether it's children prying into their parents' gun safe, or someone who's decided to turn his gun on himself.
"Right after you start using it, you feel so much more peace of mind," he said.
The product launch over Indiegogo, a crowd-funding website, is the next step in Simpson's long effort to shape an idea and bring it to market. A native of the Mount Vernon area of Fairfax County, he didn't follow a conventional path into technology.
Simpson went to New River Community College for two years before transferring to Virginia Tech and graduating six years ago with a double-major in history and economics. While at Tech, he was part of another startup company that developed a "multi-touch table" to incorporate a computer screen into a fixed station.
"The biggest thing I learned from that was not to build a solution to a problem that really doesn't exist," he said.
Similarly, Simpson initially thought of developing a safe that would be wired to alert the owner someone had opened it, but he started talking to friends who actually owned guns. They either already owned a gun safe or chose not to use one, keeping their firearms in drawers or closets.
He decided the device needs to be portable, so the owner can put it wherever he or she wants to protect something. The sensor, using a long-life battery, computer modem and cellular technology, sends a text whenever triggered by movement or change in light. It doesn't require Wi-Fi to work.
"With its compact size and long battery life, it's a nice little tool for us," said an officer at one of three California police departments that have been testing it since last summer.
The officer didn't have permission from his department to speak publicly, but he said the Duo sensor is useful in investigations involving businesses that have been targeted regularly by thieves, as well as protected areas such as police armories.
"It's a device I'm going to purchase myself for my home," he said.
Simpson used his own savings to develop the product with help from people with engineering and other expertise. He's made arrangements with a company in China to produce it. And the company produced 100 sensors for police and others to test it.
The product launch on Tuesday is aimed at raising money through pre-orders that Simtek will fill to create a broader audience, he said. "The goal is we want to build enough products so we can get feedback from that crowd and then scale it up."