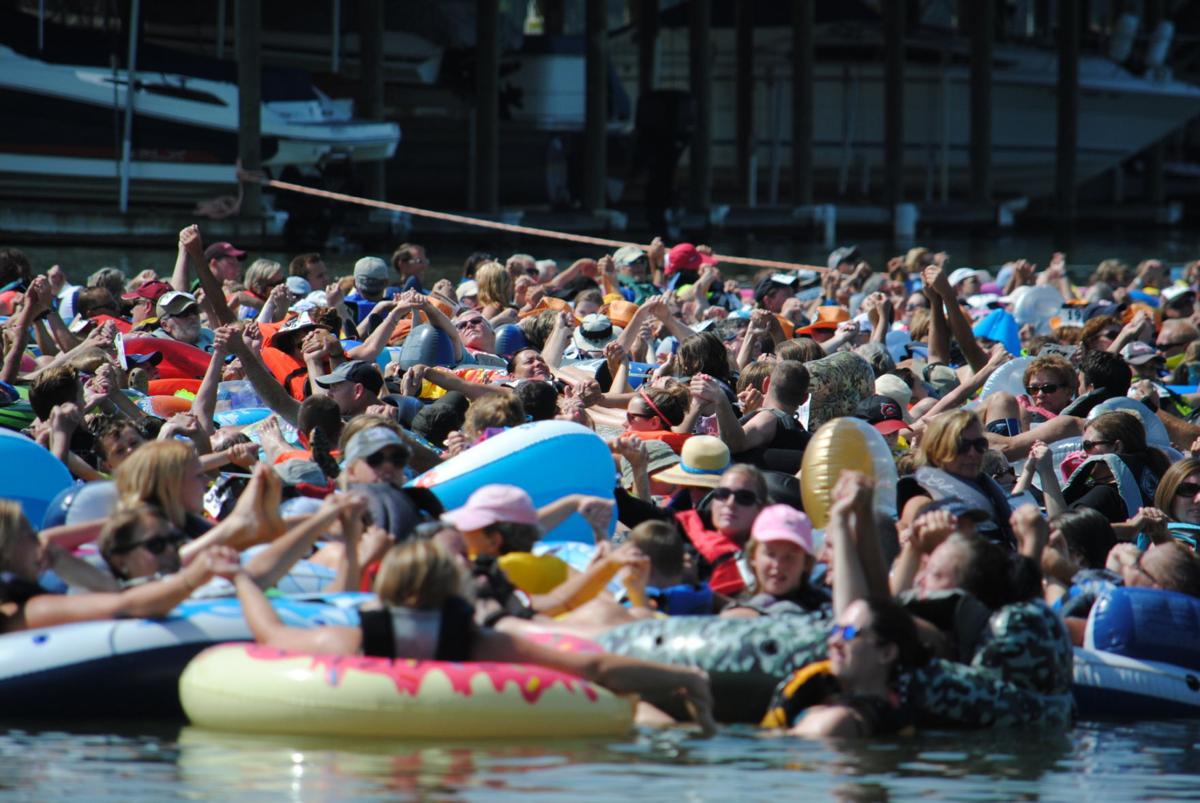 Even though more than 1,200 people gathered at Smith Mountain Lake last summer to break a world record, their efforts fell short of achieving that goal.
The Franklin County Family YMCA gathered 1,259 participants in August 2016 to try and break the Guinness World Record for most people floating in a line. At the time, the recorded record was 634 people, but the record has since been updated to reflect a line of 2,088 people floating in a line in Australia in January 2012.
Members of the Records Management Team for Guinness told organizers of the Smith Mountain Lake attempt that after reviewing a video of the line, they needed "further evidence and clarification" to confirm that floaters weren't touching any guide ropes or jet skis during the attempt and that they indeed formed an unbroken line.
"It took a lot of work to attempt this record and we were so close," said Smith Mountain Lake YMCA branch director Lauren Acker. "Several committee members have expressed that they would like to reattempt this record."
Input on a new attempt that would occur in August 2018 can be sent to the YMCA by emailing smly1@franklincountyymca.org or calling 540-721-9622.