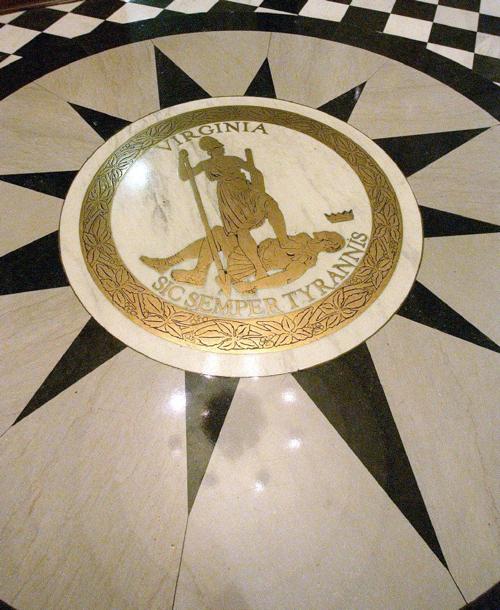 Absentee ballots will be permanent for blind voters
RICHMOND — Virginia election officials have agreed to permanently provide an absentee ballot option for blind voters.
The agreement comes after a federal lawsuit against the state for alleged violations of the Americans with Disabilities Act, the Rehabilitation Act and the Virginia Disabilities Act. The lawsuit was filed last year by several voters with disabilities, the American Council of the Blind of Virginia, and the National Federation of the Blind of Virginia
In August, the state agreed to provide an absentee ballot option that is accessible and can be marked electronically so voters with disabilities could safely vote in last November's general election.
The plaintiffs and their lawyers said recently that the state has agreed to permanently provide the remote electronic absentee ballot option for voters with disabilities, beginning with the upcoming primary election in June.
Under a consent decree, the state also will appoint an ombudsman to assist voters to use the accessible electronic ballot.
A new state voting rights law, which takes effect July 1, will make the accessible absentee ballot option permanent.
Sam Joehl, president of the American Council of the Blind of Virginia, said the COVID-19 pandemic "illustrated the criticality for voters with print disabilities to be able to independently cast a remote ballot, which is an option that every other voter can exercise."
State offering students college financial aid help
RICHMOND — Gov. Ralph Northam says the state is offering free help to students and their families to apply for college financial aid.
The governor's office said the coronavirus pandemic has led to a decline in completion rates of the Free Application for Federal Student Aid, or FAFSA.
The Virginia College Access Network and the State Council of Higher Education for Virginia have partnered to offer one-on-one FAFSA assistance.
Students and families can go to virginiacan.org/fafsa to schedule a virtual meeting and connect with an adviser until June 30.
Virginia has seen 4,300 fewer high school seniors complete the FAFSA. That's a drop of nearly 10% compared with last year. The decline also mirrors the 9% drop in FAFSA completion rates across the country.
"Completing the FAFSA can be difficult under normal circumstances, and the ongoing COVID-19 pandemic and shift to remote learning have added to the challenge of assisting our high school seniors with filling out their forms," Northam said.
Some Appalachian Trail shelters are reopening
ROANOKE — Shelters along the southern Appalachian Trail are being reopened, one year after they were shuttered by the coronavirus pandemic.
The move, recently announced by the U.S. Forest Service, involves hundreds of the wooden structures on federal forest land in Virginia, North Carolina, Tennessee and Georgia.
Located about 8 miles apart on the trail, the shelters are often used as campsites by hikers making the 2,100-mile-plus journey from Georgia to Maine.
Hikers are encouraged to use tents as needed to maintain social distancing.