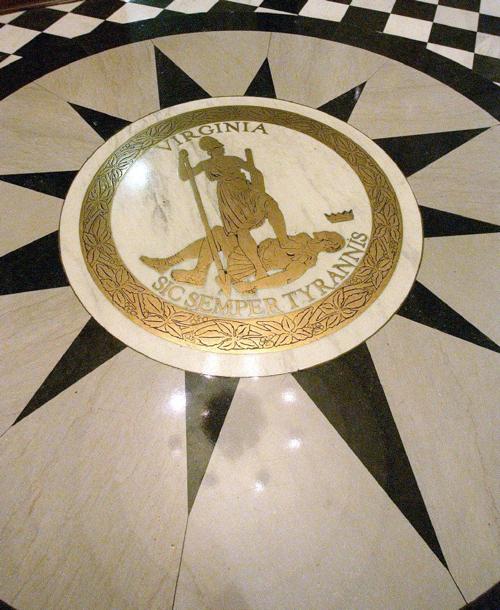 Lee County hospital, in rare success story, has reopened
PENNINGTON GAP — A sprawling Southwest Virginia county that lost its only hospital eight years ago has regained a medical facility.
Lee County Community Hospital, a 10-bed Ballad Health facility serving Southwest Virginia and part of Kentucky, officially opened its doors to the public on July 1. Gov. Ralph Northam and Sen. Mark Warner, D-Va., were among the dignitaries who attended.
The hospital's reopening is a rare success story for a rural hospital. Over the past decade, scores of rural hospitals in the U.S. have closed.
The Lee County facility abruptly shut its doors in 2013, leaving residents and EMS agencies facing long travel times for care elsewhere. Community leaders worked for years to find a way to reopen the hospital.
"This triumphant chapter in Lee County is only possible because its community did not accept that outcome, and they sought a partner who could make a vision for health care in this rural area a reality," said Alan Levine, Ballad Health's chairman and CEO, in a statement.
Business owner sentenced in cover-up of fatal hit-run
YORKTOWN — The owner of a Virginia landscaping company has been sentenced to a year in jail for covering up an accident in which one of his workers struck and killed a bicyclist.
A judge sentenced Robert Lee Strickland Jr., 64, of Poquoson for concealing a 2018 hit-and-run crash that killed 50-year-old cyclist Brian Leonard Utne, The Virginian-Pilot reported.
Authorities say Utne, a Newport News Shipbuilding engineer, had just finished a group ride after work. On his way home, he was struck by a Ford F-350 pickup, splitting the bike in two.
The pickup's driver, Alexander Crosby, 28, of New Kent County, was sentenced to four years in prison for involuntary manslaughter and failing to stop. Prosecutors said he was towing a trailer in a work convoy when he hit Utne and kept going.
York-Poquoson Commonwealth's Attorney Ben Hahn said that instead of calling 911, Strickland fired Crosby and told him to leave the area. He had the pickup towed to a body shop to fix the damage. The next day, he told workers that "as far as you know, Alex hit a deer." Several witnesses came forward, and Strickland and Crosby were arrested.
Man who didn't answer one phone call is back in prison
NEWPORT NEWS — After a halfway house couldn't reach a former Newport News investment broker on home confinement, he was taken into custody to serve five more years in prison.
Jeffrey Martinovich took calls daily for over a year to prove he was home, but said he didn't hear the calls one night in May, according to the Daily Press. The Federal Bureau of Prisons has deemed that an "escape" from his home detention in a 2013 case of federal financial fraud.
A petition asking a federal judge to reverse the decision says GPS signals from Martinovich's electronic monitor, the bureau's own evidence, show that he was home and no one tampered with the monitor.
Martinovich, the former CEO of MICG Investment Management, was convicted of 17 counts of fraud. Jurors found that he had schemed to inflate the appraisal of a company to boost performance fees that he and the company garnered. He later pleaded guilty to using investors' money to pay for his trial lawyer and was sentenced to 13 years and eight months on the 18 charges.