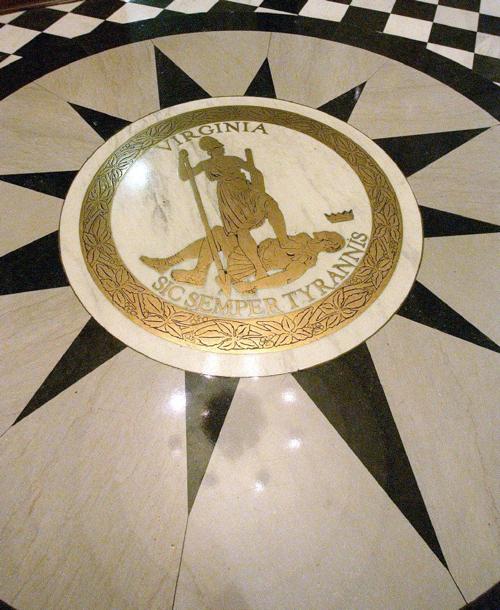 Federal prosecutors expand focus on rights, hate crimes
ALEXANDRIA — Federal prosecutors in Virginia are devoting additional resources to prosecuting hate crimes and other civil rights cases.
On Thursday, the acting U.S. attorney for the Eastern District of Virginia announced the creation of a civil rights team within the office's criminal division. Prosecutors will investigate hate crimes, bias-related incidents and alleged law enforcement misconduct, among other crimes.
"Every individual has the right to enjoy their lives free from violence or discrimination based on race, color, national origin, religion, gender, gender identity, sexual orientation, age, disability, or any other protected basis," Raj Parekh said in a written statement.
The team's creation builds on the establishment last year of a civil rights unit that had focused primarily on civil matters related to the rights of military service members and those with disabilities. That unit also is expanding its role to monitor housing discrimination, as well as law enforcement and correctional entities that engage in a pattern of unlawful conduct.
Parekh said the team's creation is in line with mandates from Attorney General Merrick Garland to respond more vigorously to allegations of hate crimes and other bias-related incidents.
The Eastern District of Virginia is headquartered in Alexandria and has offices in Richmond, Newport News and Norfolk.
Fredericksburg man pleads guilty of illegal ivory sales
ALEXANDRIA — A Fredericksburg man has pleaded guilty to illegally selling ivory ornaments made from elephant tusks.
Gary Cooper, 60, pleaded guilty Tuesday in federal court in Alexandria to the misdemeanor unlawful sale of endangered species.
According to court records, Cooper sold seven pieces of ivory worth more than $3,000 to multiple undercover agents from the U.S. Fish and Wildlife Service over a 16-month period beginning in September 2018. He also offered dozens of other pieces, including tusks, for sale.
Prosecutors said Cooper told his buyers that he was selling off items from an elderly couple's estate when in reality he was buying ivory pieces online and reselling for a profit.
The plea agreement requires Cooper to forfeit more than 130 pieces of raw and carved ivory.
Cooper's lawyer, Caleb Kershner, said his client accepts responsibility and that the sales were motivated in part by financial difficulties in caring for his mother.
The Fish and Wildlife Service said a ban on the commercial trade in ivory from African elephants has been in place since 2016, though some exceptions are permitted.
Fire crews evacuate 28 from stalled Busch Gardens coaster
WILLIAMSBURG — Fire crews helped more than two dozen people get to safety after a roller coaster at Busch Gardens Williamsburg stopped unexpectedly, officials said.
According to local news outlets, 28 people were riding the Griffon roller coaster Tuesday evening when it stopped. The evacuation went smoothly, and no one was injured, James City County Fire Chief Ryan Ashe said.
In a statement, Busch Gardens officials apologized and said safety is their top priority. On its website, the amusement park describes Griffon as a floorless dive coaster with a 205-foot drop.
An engine, two medics, a rescue truck and a ladder truck responded, but they did not need to use the ladder truck to reach the passengers. The coaster's train stopped at a point that was closer to the ground, Ashe said.
It was not immediately clear why the coaster stopped, Ashe said.