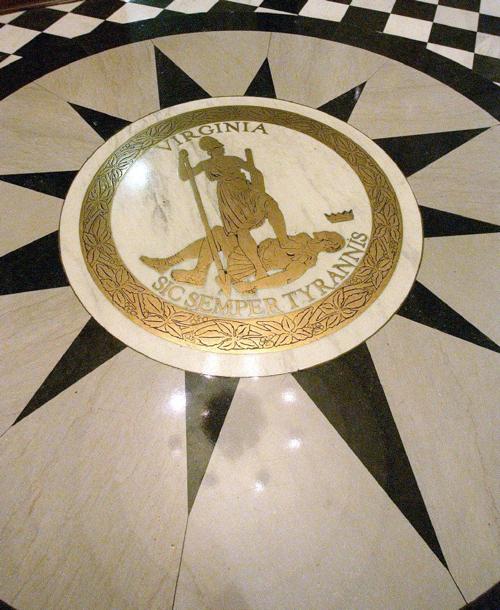 Newport News officers indicted in man's death
NEWPORT NEWS — Two officers have been indicted in connection with the death of a Virginia man who was killed by police during a struggle as officers were confronting him about allegedly abusing the 911 system.
Suffolk Commonwealth's Attorney C. Phillip Ferguson told WAVY-TV that Newport News police Sgt. Albin Pearson and officer Dwight Pitterson both turned themselves in Wednesday, a day after a grand jury indicted the two on several charges for the death of Henry Kistler Berry III in December 2019.
Pearson, a 12-year veteran of the police force, faces charges including second-degree murder and assault by shooting in the commission of a felony. Pitterson has been charged with malicious wounding, misdemeanor assault and two other charges.
Newport News Police Chief Steve Drew has said four officers responded to Berry's home to charge him with tying up 911 lines when he darted away from the approaching officers and into his apartment. There, he was brought to the ground and snatched an officer's stun gun. Drew said Berry used the weapon on two or three officers before he was shot and died at the scene.
Newport News police had said Berry was shot by Pearson, who was placed on administrative leave after the shooting.
N.C. man sentenced in Va. Beach church intimidation
NORFOLK — A North Carolina man was sentenced Thursday to two years in prison for threatening to burn down a Black church in Virginia Beach.
According to the U.S. Department of Justice, 63-year-old John Malcolm Bareswill of Catawba, N.C., called the church in Virginia Beach, made racially derogatory remarks, and threatened to set the church on fire. Bareswill pleaded guilty in August.
Authorities said the threatening call was made on June 7, days after one of the church's leaders took part in a public prayer vigil and peaceful demonstration for George Floyd, a Black man who was killed May 25 by Minneapolis police.
"Bareswill's threat terrified the adult Sunday school teachers who heard it and affected the entire church community," said G. Zachary Terwilliger, U.S. attorney for the Eastern District of Virginia. "While this sentence cannot undo that harm, it sends an important message."
Man who defrauded virus relief program sentenced
ALEXANDRIA — A Virginia man was sentenced Friday to a year in prison and two years of supervised release for defrauding the COVID-19 relief program, federal prosecutors said.
The U.S. Department of Justice said Tarik Jaafar, 43, conspired with his wife, Monika Magdalena Jaworska, to create four shell companies that actually conducted no business and existed only to pull off the scheme.
Court documents indicate that from April 13 to May 6, Jaafar and his wife applied for 18 separate Paycheck Protection Plan loans in the name of the four shell companies valued at approximately $6.6 million, saying they needed the loans to pay their employees' salaries. Jaafar and his wife fraudulently induced banks to distribute approximately $1.4 million in loans that they intended to use for their personal benefit, according to the documents.
On June 20, Jaafar and his wife were arrested at John F. Kennedy International Airport as they attempted to flee to Poland, authorities said. The majority of the funds were recovered by the banks and by law enforcement.
On Aug. 25, Jaafar pleaded guilty to conspiracy to defraud the United States. Jaworska pleaded guilty on Sept. 3 and is set to be sentenced Friday.