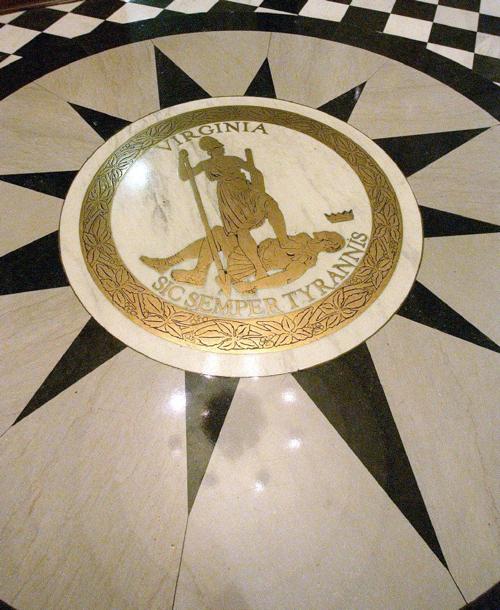 Franklin County to keep Confederate statue
ROCKY MOUNT — Officials in Southwest Virginia's Franklin County have voted to keep a statue of a Confederate soldier in place outside the county's courthouse.
The Roanoke Times reported that Tuesday's Board of Supervisors vote came after a nonbinding referendum on Nov. 3 that asked voters to weigh in on whether the statue should be moved to a museum or another site. About 69% of voters were in favor of leaving the statue where it is.
The board voted for the referendum over the summer after hearing from residents who called the statue a symbol of white supremacy.
Some of the supervisors discussed the possibility of putting a plaque near the statue to add more context. But the board deferred discussion on the matter to a later date.
Man given five years for swapping barcodes
CHRISTIANSBURG — A man accused by authorities of swapping the barcodes between two items at a Walmart in Virginia has been sentenced to five years in prison with all but one day suspended.
Prosecutors accused Andrew Zachary Ray of changing the barcodes between the items so that a blanket that should have cost $44.96 rang up as $13.46, The Roanoke Times reported. When he was arrested in August, a convoy of police vehicles, including a mobile command center, responded to his home in Catawba.
Judge Mike Fleenor sentenced Ray Thursday in Montgomery County after he pleaded guilty to a felony charge of larceny third or subsequent offense. Fleenor also ordered Ray to pay restitution to Walmart and be on supervised release.
According to Assistant Commonwealth's Attorney Erin Little's summary of the prosecution's case, authorities found the less expensive item — with its barcode torn off — at the Walmart. They used security video to identify Ray and later found the blanket in his bedroom.
Ray is scheduled to go on trial in February in Roanoke County, where he is charged with being a violent felon in possession of a firearm.