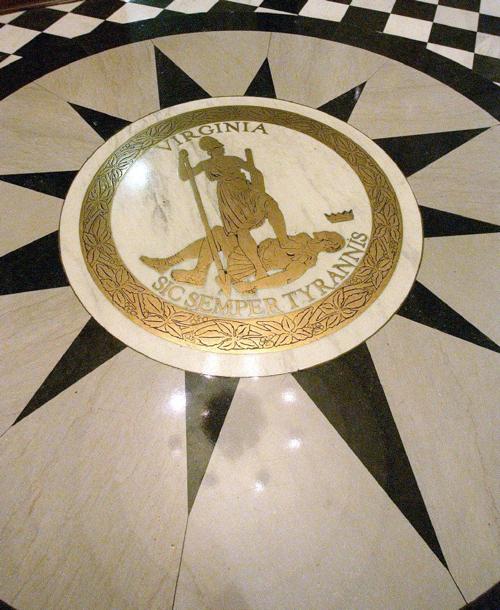 W&M, Posse Foundation partner on scholarships
WILLIAMSBURG — An organization that received some of President Barack Obama's Nobel Prize money is joining with the College of William & Mary to provide scholarships to future students at the university.
The school in Williamsburg said in a statement Thursday that it's partnering with The Posse Foundation.
Many of the scholarship recipients will be underrepresented students of color and students from low-income backgrounds, many of whom might not have been able to afford college otherwise.
The Posse Foundation recruits and trains students who show extraordinary leadership and academic potential. Its work with William & Mary will be the first time students are selected from Virginia and from a region that's broader than a single metro area.
"I know these students will reflect exactly the types of leadership qualities and ethos that typify the William & Mary community," said W&M President Katherine A. Rowe.
Starting next fall, the school will provide full-tuition scholarships for 10 students from Virginia. The foundation will award the university a one-time $250,000 grant to cover costs in the first year. The university will then raise money from alumni and others to continue the program.
Two charged in death of bicyclist in Virginia Beach
VIRGINIA BEACH — A bicyclist died after he was struck by a car that was involved in an illegal street race in Virginia Beach, according to police.
The Virginian-Pilot reported that Anthony Francis Tempesco, 19, and Hallam Alexander Guiler, 18, have been charged with causing the death of another while engaging in a race. They face up to 20 years in prison if convicted.
The incident occurred on the night of Oct. 8. Police said the man on the bike, Edward Charles Richardson, was pronounced dead shortly after being struck.
Man sentenced for raising chickens to sell for fighting
VIRGINIA BEACH — A man accused of raising hundreds of roosters in Virginia to ship overseas for cockfighting was sentenced to six months in jail.
Emmanuel Garcia, 55, received his sentence in Virginia Beach Circuit Court, where a judge also ordered him to pay more than $6,200 in overtime costs for services provided by the city's animal control office during the investigation, The Virginian-Pilot reported.
Garcia pleaded guilty in January to nearly a dozen felony counts of possessing animals for fighting and one count of conspiracy. He is now banned from owning animals for any reason in the future.
Garcia's defense attorney, Richard Doummar, argued that Garcia was used to cockfighting being legal in his home country of the Philippines. His roosters were shipped for $250 to California and then to the Philippines for the deadly fights, according to authorities. He was paid $450 for each rooster, officials said.
Investigators said Garcia admitted to officers that he was raising the chickens to sell for fighting, which he said he had been doing since 1989. Authorities said they seized more than 200 roosters and hens and also discovered razor blades that are commonly attached to roosters' feet to cause injuries during the fights.
The roosters were euthanized after they were deemed to be too aggressive.