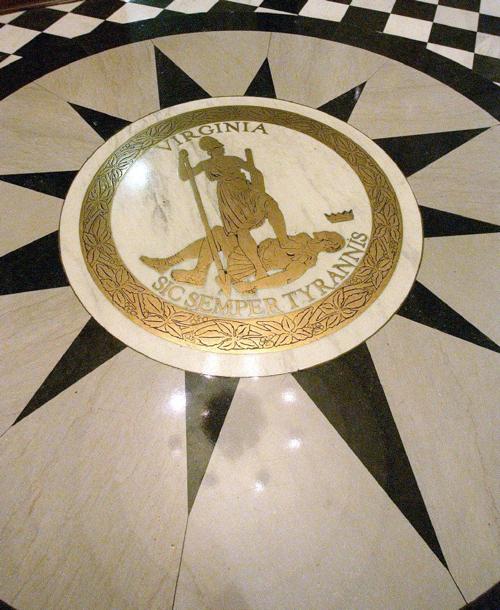 Churches fund billboards against casino in Bristol
BRISTOL — A coalition of eight local churches is paying for billboards with messages designed to influence voters to reject a $400 million casino proposed to be built at a vacant mall in Bristol.
Messages written in bold black letters are splashed across bright yellow billboards in Bristol, urging opposition to the proposed Hard Rock Hotel and Casino resort project.
"What would Jesus do? He would definitely vote no on the casino referendum," reads one of the billboards.
On Nov. 3, Bristol voters will decide whether the city will allow the casino to be built on the site of the vacant Bristol Mall.
"I can't see anything good, long-term, coming from a casino," said Scott Price, pastor of Fellowship Chapel, one of the churches paying for the billboards.
Casino proponents tout the forecasts of millions of annual visitors; millions of dollars in annual tax revenues for both the host city and Southwest Virginia; thousands of jobs; and a regional economic impact.
Va. Beach releases money to renovate shooting site
VIRGINIA BEACH — The city of Virginia Beach has released money needed to renovate a municipal building where 12 people were killed in a mass shooting.
City officials have given the green light to spend $30 million on several projects that had been put on hold during the pandemic, reported The Virginian-Pilot of Norfolk. One project refurbishes Building 2 of the Virginia Beach Municipal Center, which was abandoned after the May 2019 shooting.
"These projects were teed up and ready to go," said Deputy City Manager David Bradley. "We just decided, let's be extra cautious."
Building 2, which could reopen by spring 2022, will now house the police department headquarters and a police precinct. Previous city employees of Building 2 — currently working from home or in temporary office space — ultimately will return to other buildings.
The money released Tuesday will be part of $83 million in expenses to renovate three buildings at the city complex over the next several years. Bonds are funding the projects.
A new city hall is already getting built and will open in fall 2021.
Radford: 2nd fraternity held party in pandemic
RADFORD — Another fraternity at Radford University is facing consequences for allegedly violating pandemic-related safety guidelines.
TV station WDBJ reported that the school's Kappa Alpha Psi chapter was placed on an interim suspension and is being afforded a conduct hearing after university officials said the fraternity hosted an off-campus party.
University officials said early last week that about 30 coronavirus cases had been attributed to the party. "We can do better and we must do better," university spokeswoman Caitlyn Scaggs said.
The fraternity's national office did not immediately respond to a message from the TV station seeking comment.
The school suspended a different fraternity in August, Theta Chi's Iota Zeta chapter, also in connection with off-campus gatherings.