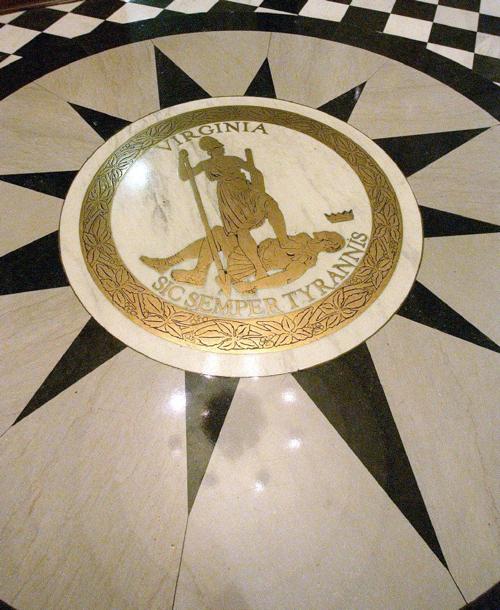 BLM flag planned by woman to counter Confederate flag
FREDERICKSBURG — A Virginia resident has received a permit to place a Black Lives Matter flag in her backyard after a county attorney determined officials could not remove or lower a Confederate flag that's visible over Interstate 95.
The Confederate flag is on private property but can be seen by interstate drivers.
Susan Kosior, who is white, says the Confederate flag sends a poor message.
She applied on Sept. 20 for a Stafford County building permit to raise an 80-foot flagpole and place a 30-by-50-foot Black Lives Matter flag in her yard.
She made the request one day after the county attorney told the Board of Supervisors that, despite complaints about the Confederate flag, taking any action could result in a lawsuit.
Handling of sexual violence probed at Hampton, W&M
HAMPTON — Federal officials are investigating the handling of campus sexual violence at Hampton University and the College of William & Mary.
The Department of Education's Office for Civil Rights is investigating under Title IX, which protects against discrimination in educational programs that receive federal funding, The Daily Press reported.
It was not immediately clear why the OCR launched the investigations. The Department of Education has not responded to Freedom of Information Act requests filed by The Daily Press.
The OCR began its investigation at Hampton University in August, and it began investigations at William & Mary in April 2014 and August 2017. The investigations remain open.
A William & Mary spokesman said the most recent investigation came in response to a complaint a student made in June 2016. Hampton University did not respond to requests for comment.
Suit alleges discrimination by Norfolk Southern Corp.
NORFOLK — The U.S. Equal Employment Opportunity Commission has filed a lawsuit alleging that Norfolk Southern Corp. discriminated against job applicants based on real or perceived disabilities.
The lawsuit identifies 17 people who were allegedly denied employment for medical conditions that included diabetes, lymphoma, arthritis, insomnia and coronary artery disease.
In a statement, the railroad called the lawsuit meritless. A spokesman said the EEOC's position "grossly misrepresents our commitment to hiring and employing individuals with disabilities." The spokesman said the company is confident that a comprehensive assessment will demonstrate the "fairness, integrity and individualized care" in its employment processes.
The federal agency is seeking a jury trial, back pay and other compensation for those affected. It is also asking for an injunction blocking the railroad from discriminatory employment practices based on disabilities.
Mount Vernon reopening room after restoration
MOUNT VERNON — George Washington's Mount Vernon estate is reopening its Blue Room to visitors. The estate said Thursday that the room will reopen to visitors on Saturday after undergoing a major restoration.
The room is one of six bedrooms on the second floor of the mansion on the banks of the Potomac River in Northern Virginia. Experts at Mount Vernon have added reproduction French wallpaper, cream-painted woodwork and a bedstead draped in blue-printed cotton.
About 1 million tourists visit the estate annually.