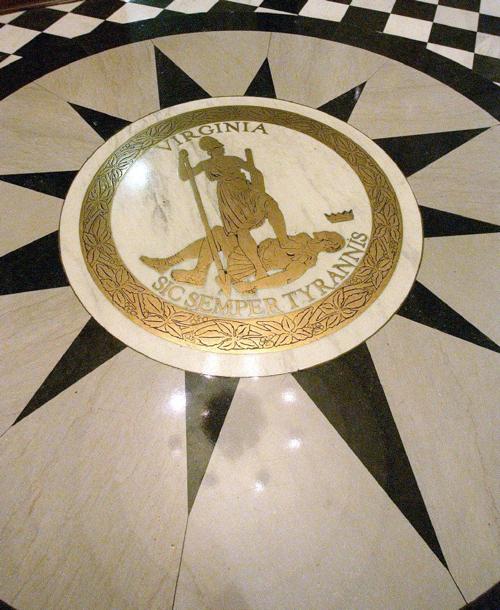 Virginia health official previews vaccination plans
PORTSMOUTH — The state of Virginia has been spending the last few months figuring out how to quickly distribute a coronavirus vaccine to millions of people.
The Roanoke Times reported Thursday that an incident command center has been working since June to lay the groundwork for stockpiling necessary supplies and communicating with the public.
Dr. Norman Oliver, Virginia's health commissioner, told the state's Board of Health during its quarterly meeting that it will likely be late winter before a vaccine is ready. But he said the state will be attempting to vaccinate a huge number of people in a very short time.
He added that the politicization of the coronavirus pandemic will present a challenge.
"Hopefully, we will get a vaccine that has gone through Phase 3 trials and has been shown to be safe and effective," Oliver said. "We can really go out there, and convince people to go out and get it."
An advisory work group is being assembled to prepare the state to distribute the vaccine. The Health Department is asking for $10 million in federal CARES Act funding to purchase supplies and launch a communication campaign. Costs are expected to be more than $120 million.
Confederate statue due for removal in Albemarle
CHARLOTTESVILLE — Another Confederate statue is slated for removal in Virginia, this one outside the Albemarle County courthouse.
The Albemarle Board of Supervisors voted in August to remove the life-sized bronze figure, as well as two cannons and a pile of cannonballs. The Daily Progress reported Thursday that removal is scheduled for Sept. 12.
Removal work will be livestreamed on the county's Facebook page because of the coronavirus pandemic, instead of allowing in-person observance. The county said it also will be airing interviews and lectures about the statue.
"We think that the show will be compelling, and we know that it will offer the best vantage to watch the removal happen in real time, and we appreciate the community's support in attending with us together, but from a distance," said Deputy County Executive Doug Walker.
The statue will be taken to a storage facility. The Board of Supervisors will hold a special virtual meeting this week to review statements of interest from those who want the statue.
Lexington council renames Stonewall Jackson cemetery
LEXINGTON — The Lexington City Council has officially renamed the cemetery where Confederate Gen. Stonewall Jackson is buried.
Council members voted unanimously Thursday to adopt a law changing the name of Stonewall Jackson Memorial Cemetery to Oak Grove Cemetery, according to local news outlets.
The council voted unanimously in July to change the name and moved forward with the change even after receiving hundreds of comments demanding the decision be reversed, The Roanoke Times said.
Councilman Chuck Smith said the effect on tourism would likely be "negligible" and added that supporting the racist legacy of Jackson would be "unacceptable and indefensible."
"Visitors interested in Jackson don't come for the sign, they come for the man," he said. "Jackson owned slaves and fought for slavery. Memorializing Jackson in a Lexington city cemetery announces to everyone that the city and its residents support Jackson and what he stood and fought for."