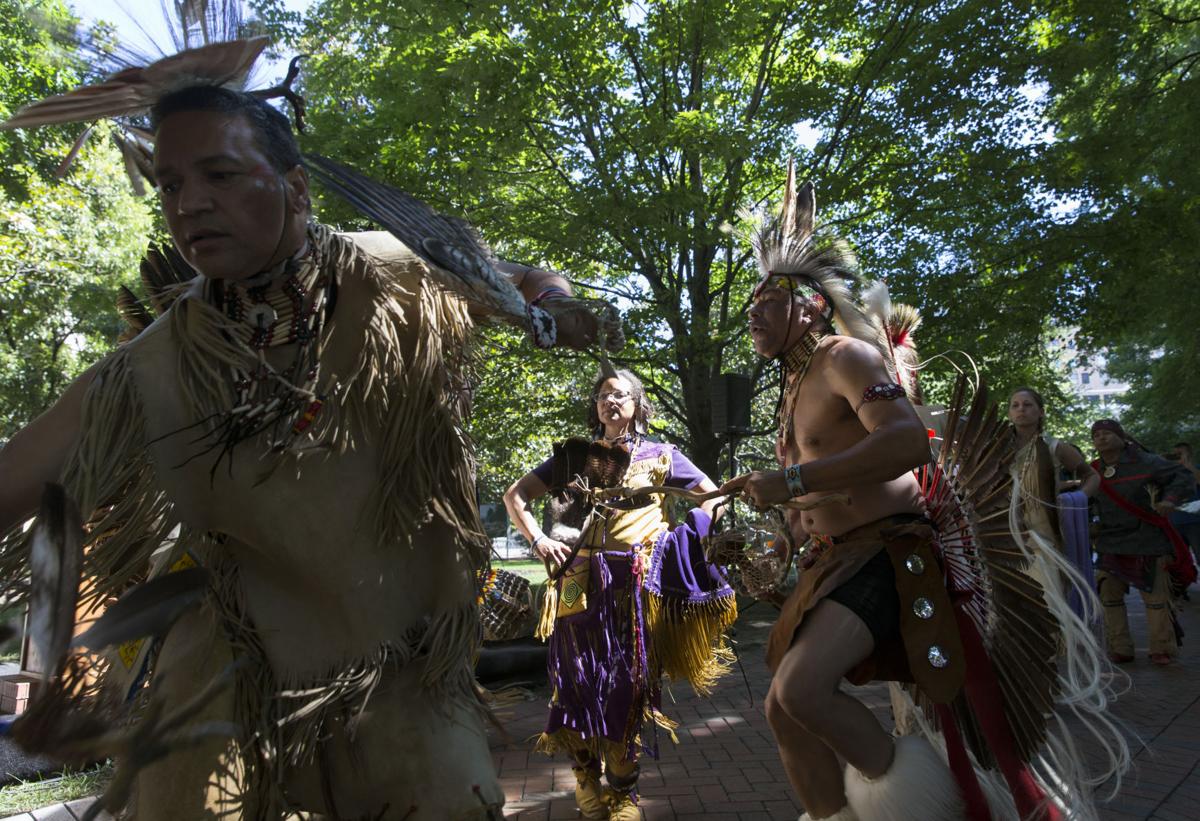 President Donald Trump has signed legislation to grant federal recognition of six Virginia Indian tribes, opening opportunities for them to receive benefits such as aid for schools, housing and health care.
The federal recognition successfully ends a quest of nearly two decades by the tribes and by Republicans and Democrats in Virginia's congressional delegation.
Rep. Rob Wittman, R-1st, announced the president's action on Monday evening after informing leaders of the six tribes — the Chickahominy, Eastern Chickahominy, Upper Mattaponi, Rappahannock, Nansemond and Monacan.
Wittman introduced H.R. 984, the Thomasina E. Jordan Indian Tribes of Virginia Federal Recognition Act of 2017, in February. The House of Representatives passed the bill by voice vote in May, and the Senate adopted it by unanimous consent on Jan. 11 after U.S. Sens. Mark Warner and Tim Kaine, both Democrats, forced a surprise vote.
"It's definitely a historic day for the tribe and for the commonwealth," said Wayne Adkins, first assistant chief for the Chickahominy, based in Charles City County.
"We're really looking forward to planning the future of our tribe."
Adkins, currently on leave for his tribal post, also is president of VITAL, or the Virginia Indian Tribal Alliance for Life, created in 1999 as an advocacy organization for the six tribes that chose to seek recognition through Congress rather than the U.S. Department of Interior's Office of Federal Acknowledgment.
"It's something we've been working on for 19 years," he said. "To see it finally come to fruition is gratifying.
Wittman said in a statement Monday evening: "Today, we celebrate a decade of hard work."
"This is an issue of respect," he said. "Federal recognition acknowledges and protects the historical and cultural identities of these tribes."
He added: "Not only will it affirm the government-to-government relationship between the United States and the Virginia tribes, but it will create opportunities to enhance and protect the well-being of tribal members."
Warner and Kaine said in a joint statement: "Today closes a chapter on a decades-long pursuit of justice for Virginia's tribes. Virginia's tribes have loved and served this nation, and today our country is finally honoring them with the recognition they deserve."
The senators said they are "inspired by the tribes' leaders who never gave up and thankful to our colleagues," Reps. Gerry Connolly, D-11th; Don Beyer, D-8th; Robert C. "Bobby" Scott, D-3rd; and Wittman "for working with us to ensure this was the year that we righted a historical wrong."
Wittman thanked Warner, Kaine, Connolly, Beyer and Scott for their support.
The senators said the federal recognition gives Virginia's tribes "legal standing and status in direct relationships with the U.S. government" and that it will help the tribes in other ways.
For instance, they said it will enable tribes to:
Compete for educational programs and other grants only open to federally recognized tribes;
Repatriate the remains of their ancestors "in a respectful manner." The senators said many of these remains reside in the Smithsonian, but without federal status there is no mandate to return the remains; and
Provide affordable health care services for elder tribal members who have been unable to access care.