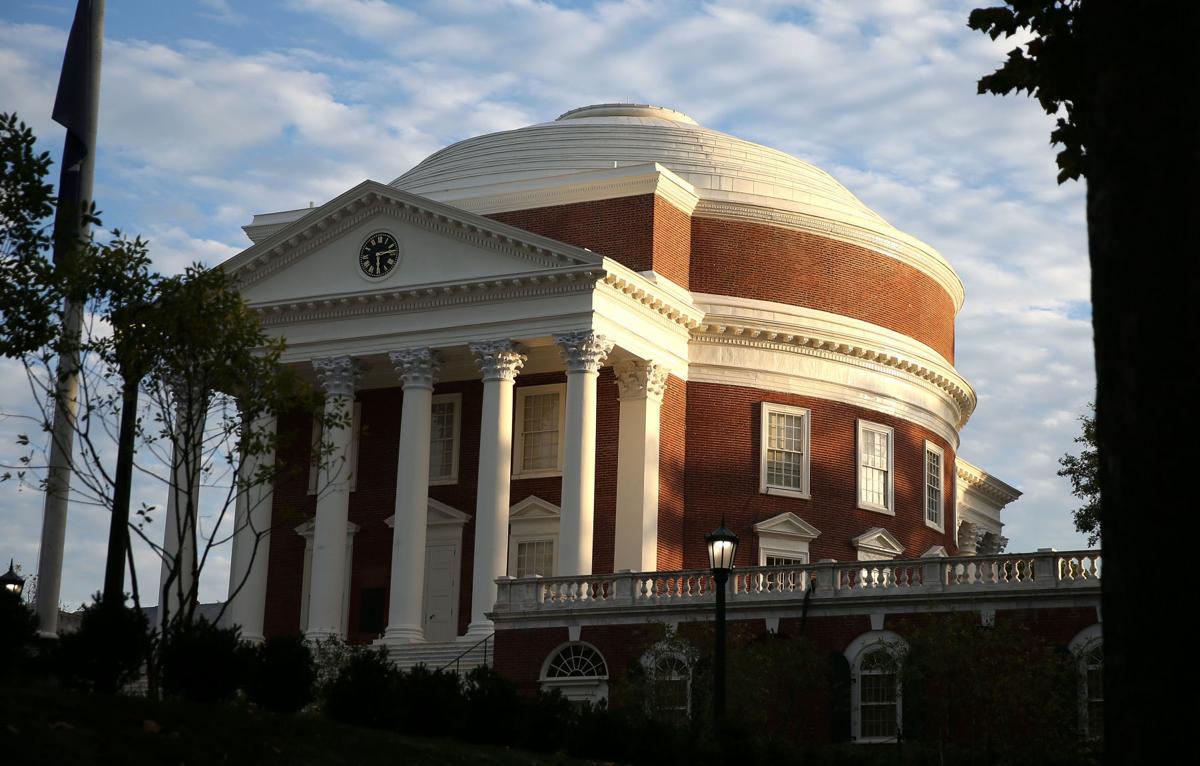 CHARLOTTESVILLE — The University of Virginia is the latest public university to accept the General Assembly's budget deal to freeze some in-state tuition increases.
Tuition for most incoming and returning in-state students will remain the same during the 2019-20 school year. UVA will receive a $5.52 million increase in its base appropriations to offset the freeze.
"Overall, I think the positives outweigh the negatives," President Jim Ryan said Friday.
The unanimous vote to accept the state deal, taken during a Friday meeting of the Board of Visitors' executive committee, rolls back some tuition increases already passed in December.
"It is clear that the legislature, the governor and the institutions all feel this is a good time to take a breather from tuition increases," said Peter Blake, director of the State Council of Higher Education for Virginia.
According to SCHEV's annual tuition and fees report, during the 2018-19 school year, Virginia undergraduates paid an average of 55 percent of the cost for their education, as opposed to a goal of 33 percent. This budget deal may not change that ratio much, Blake said, but "it's not going any further, and we are seeing a commitment by institutions and the state to keep working on the issue."
This year's freeze will save some in-state UVA students roughly $400 in tuition money. According to the Office of Student Financial Services, the total yearly costs to attend the College of Arts and Sciences, which enrolls the majority of UVA's undergraduates, now will be:
In-state: $13,682 in tuition, $2,958 in fees, $16,368 in room, board and other expenses, for a total cost of attendance of $33,008.
Out-of-state: $46,330 in tuition, $3,640 in fees, $16,368 in room, board and other expenses, for a total cost of attendance starting at $66,338.
Before the rollback, UVA had passed a 2.9 percent increase to UVA's base in-state tuition rate.
Rusty Conner, rector of the university, said the board views tuition increases as a final resort.
"So, when the state allocates sufficient funds, it's very hard to turn that down and then continue to trumpet the fact that we're doing all we can to ameliorate the effects of a tuition increase," Conner said.
In December, the board passed a new differential tuition rate for Arts and Sciences upperclassmen. Students who start at UVA this fall will, when they are third-years, begin paying an additional $2,700 per year in tuition. The differential rate will fund faculty recruitment and retention, support services and new programs.
A 3.5 percent increase to out-of-state tuition will remain in effect. Small increases to fees and housing costs also remain in effect.
UVA administrators cautioned the freeze is likely to be for one year only.
J.J. Davis, UVA's executive vice president and chief operating officer, said legislators have said the additional money could continue to be allocated in future budget cycles, but that state officials would not make a guarantee.