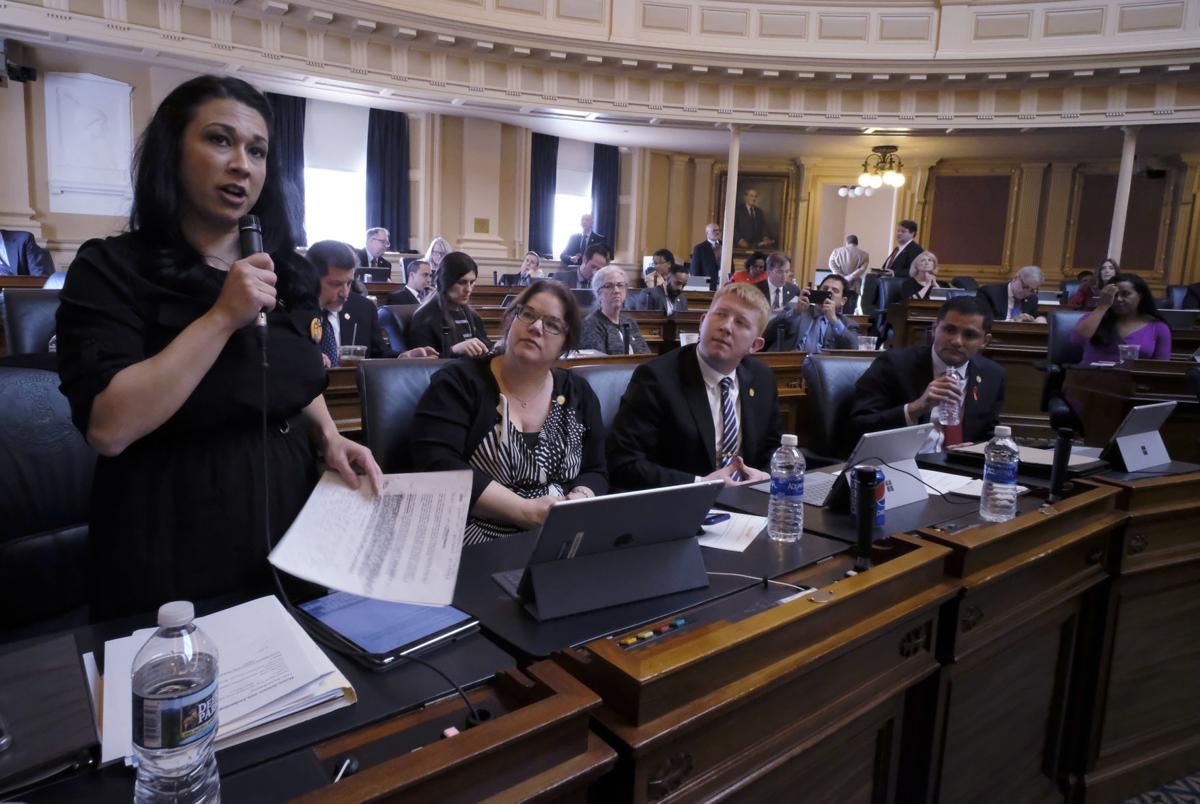 First-term state Del. Kelly Convirs-Fowler, D-Virginia Beach, said Wednesday that she's pregnant with her third child.
"My husband and I have two daughters and we are choosing to expand our family and we are so excited to announce that we are pregnant with our third daughter," Convirs-Fowler said in a phone interview. "It's an opportunity to show that women can do exactly what men do and we can make it work. We're not hindered by our gender."
Convirs-Fowler and her husband, Dave Fowler, a deputy sheriff in Virginia Beach, have two daughters, Tessa, 10, and Sophie, 7. Dave Fowler was the primary caregiver during General Assembly sessions while his wife is in Richmond.
"I'm lucky to have a partner who supports me," she said. "I want people to know that it is possible to do this."
Convirs-Fowler is running for re-election against Republican Shannon Kane, a former member of the Virginia Beach City Council.
If re-elected, Convirs-Fowler would join a growing number of women in Virginia who had children while campaigning, while in office, or shortly before launching a campaign. Convirs-Fowler said she is in her second trimester.
First-term Del. Jennifer Carroll Foy, D-Prince William, found out she was pregnant a few weeks after announcing her campaign for delegate. She gave birth to twin boys in July 2017, after winning a Democratic primary for her seat.
Sen. Jill Holtzman Vogel, R-Fauquier, in 2008 became the first Virginia lawmaker to have a baby while in office. Sen. Jennifer McClellan, D-Richmond, also has had a child while in office, as a member of the House of Delegates.
In 2017, Del. Kathy Tran, D-Fairfax, regularly breastfed and cared for her baby on the House floor.
Del. Eileen Filler-Corn, D-Fairfax, the House minority leader, said Convirs-Fowler, who owns a real estate business, is an example of dispelling the myth that women can't have a career and a family.
"It's a very exciting time for Kelly and her family," she said.