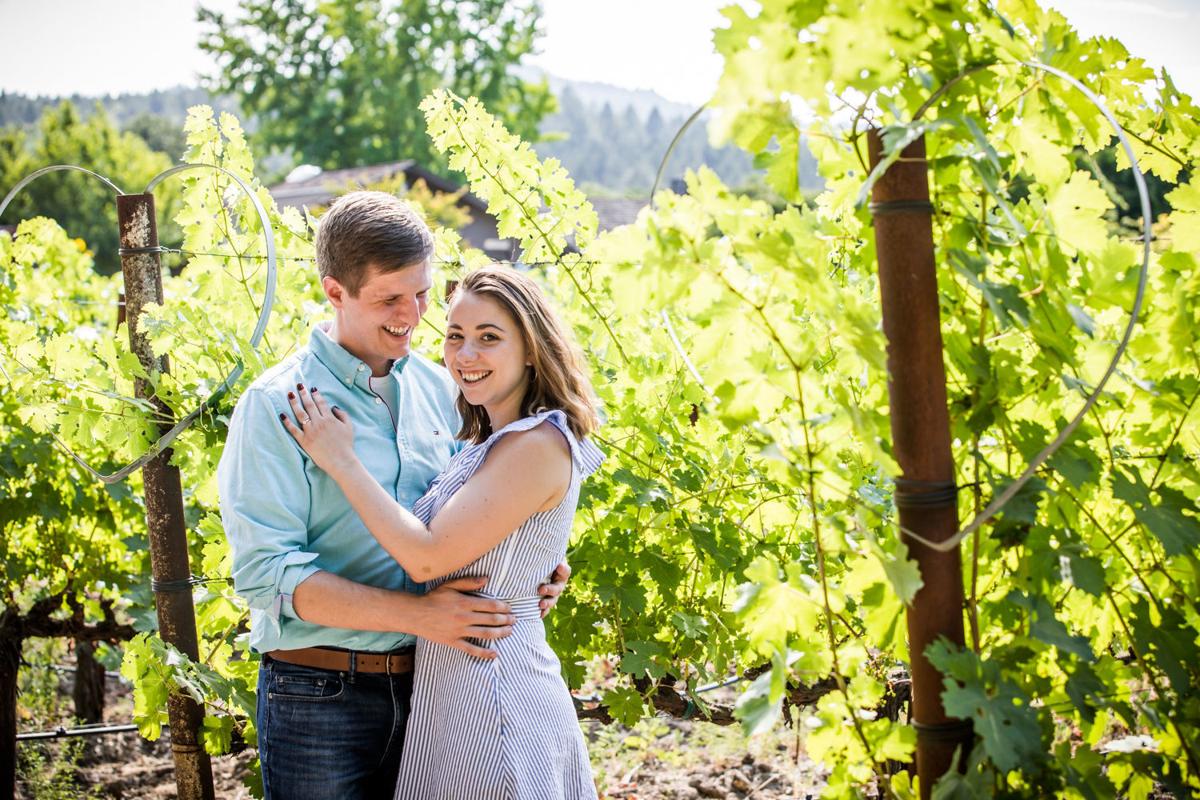 Virginia Attorney General Mark Herring has concluded that while circuit court clerks must ask people seeking a marriage license their race, it does not require they have to answer the question in order to obtain a license.
As a result, the Division of Vital Records has revised the marriage certificate form so it is clear that applicants for a marriage license can decline to answer the question about race. Clerks were notified by the Virginia Supreme Court's Office of the Executive Secretary late Friday in an email made available to the Richmond Times-Dispatch by a clerk.
The developments come in the wake of a suit filed in federal court in Alexandria last week by three couples hoping to marry in Virginia who are challenging the constitutionality of a state law requiring people applying for a marriage license to classify themselves by race.
In a memorandum to Janet Rainey, director and state registrar of the Division of Vital Records, Herring wrote, "It is my conclusion that [the law] does not require a clerk to refuse to issue a marriage license when the applicant declines to identify his or her race, and that clerks should issue a license regardless of an applicant's answer or non-answer to that inquiry."
Herring wrote, "The statute plainly requires a question about race be asked. But no provision of the statute expressly requires the couple to identify their race or says what happens if they decline to do so."
In resolving such an issue, Herring wrote, "I am guided by the principle that statutes should be construed 'to avoid any conflict with the Constitution.' "
"At a minimum, any statute requiring a governmental official to deny a marriage license to an applicant who declines to provide information about his or her race would raise serious constitutional questions," Herring wrote.
The couples who filed the federal lawsuit on Sept. 5 sought licenses in Arlington and Rockbridge counties. They complained they were required to categorize themselves into "unscientific, highly controversial, misleading, useless and tainted categories."
The suit was filed against the circuit court clerks for the two counties and the Virginia State Registrar, which is charged with maintaining a system for collecting and preserving vital records and where the data from marriage applications is sent.
The suit by Victor M. Glasberg, a civil rights lawyer in Alexandra, cited a list of 230 racial categories kept in Rockbridge County that includes the terms Aryan, Hebrew, Islamic, Israelite, Jew, Mestizo, Mulatto, Nordic, Quadroon, Red, Teutonic and White American. Glasberg could not be reached for comment Friday evening.
Only a handful of other states ask race information from people seeking marriage licenses.
The suit alleges that in Virginia, the question "reflects a regulatory scheme embodied in the Virginia Racial Integrity Act of 1924, originally called 'An Act to Preserve the Integrity of the White Race.' The requirement to identify by 'race' uses terms grounded in ignorance and bigotry, not in science."
Michelle Trout, the clerk in Rockbridge, told The Times-Dispatch this week that she did not know about the list of racial categories, which is no longer in circulation, until the suit was filed. She took office less than two years ago.
Trout and Paul Ferguson, the Arlington clerk, said earlier this week that they must comply with state law whether they agree the requirement is proper or not.
Ferguson wrote in an email Wednesday, "Both Michelle and I are glad to accommodate anyone who doesn't want to fill out the race question. We just cannot guarantee that it will be accepted by department of vital records."
One couple among the plaintiffs, Sophie Rogers and Brandyn Churchill of Lexington, are scheduled to get married in Fincastle on Oct. 19. A hearing has been set for Oct. 4 before U.S. District Judge Rossie D. Alston Jr. in connection with the lawsuit.
The race question on Virginia's marriage license application was taken out of the state code by the General Assembly in 2003 and was reinstated in 2005 for reasons that remain unclear.
Del. Mark Levine, D-Alexandria, said this week that he plans to introduce a bill in the upcoming assembly session to have the question struck again.
In an email to Virginia Supreme Court officials, Rainey said it was she who asked Herring earlier this week to clarify the requirements of the law.
Herring, in response to questions from The Times-Dispatch, said in a statement Friday, "We were happy to help quickly resolve this issue and get these couples what they asked for.
"These changes will ensure that no Virginian will be forced to label themselves in order to get married," he said. "I appreciate the courage these couples showed in raising this issue, and I wish them all the best in their lives together."