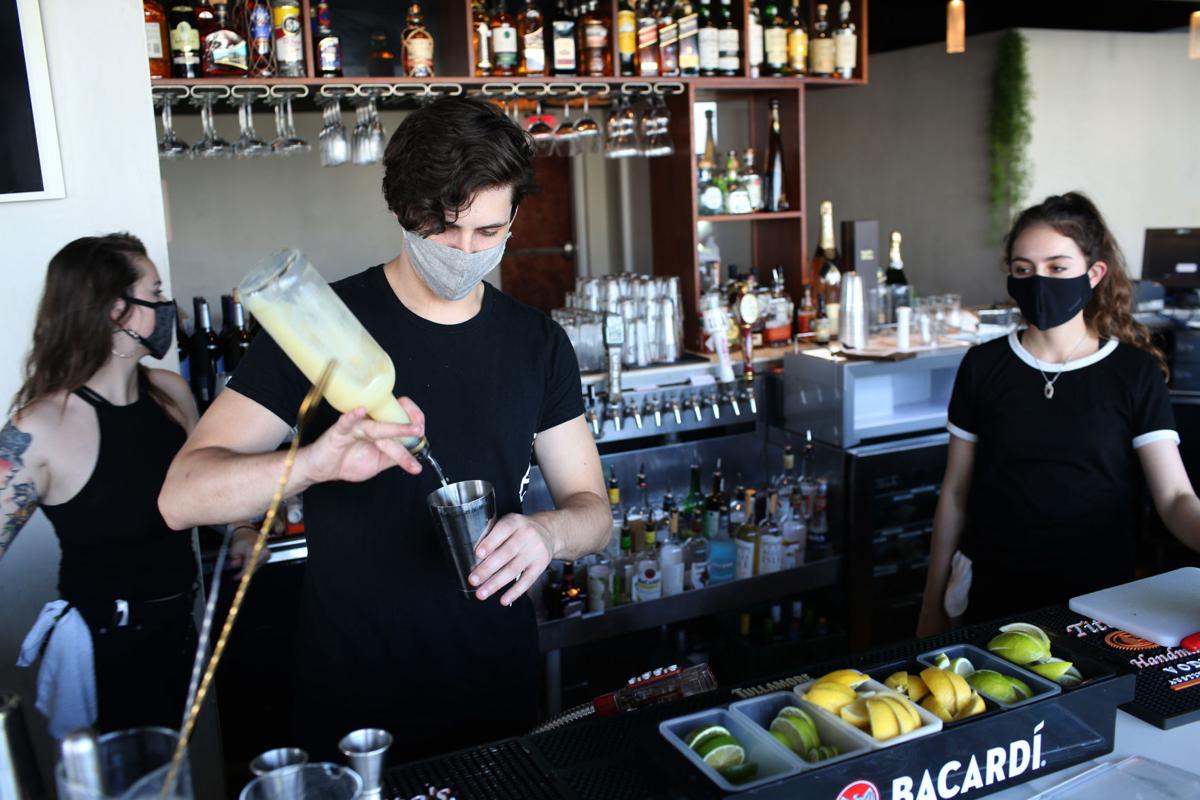 On Saturday, Virginia surpassed 1 million recorded coronavirus tests and reported 1,245 new COVID-19 cases, bringing the combined total of confirmed and probable infections to just over 83,600.
Within two months, the number of confirmed cases in Virginia has increased by 45,882. Deaths have almost doubled, to 2,075, as the number of tests administered nearly quadrupled.
The rising number of cases — especially in eastern Virginia, where tourists flock to beaches — has drawn the attention of state leaders and health officials who repeatedly have said the state will tighten restrictions to tamp down infections if needed.
Saturday afternoon, Gov. Ralph Northam tweeted that his administration "will be watching the public health data closely over the weekend."
"If the numbers don't come down, we may have to take additional steps to blunt the spread of this virus," Northam said. "Wear a mask and practice physical distancing so we don't have to move back."
Virginia currently is in the third and least restrictive phase of its reopening plan, which allows groups of as many as 250 people to gather and for restaurants and other nonessential businesses to operate at full capacity (with distancing measures in place).
Virginia Beach reported the highest single-day case increase at 329, which the VDH announced Saturday was due to a delay in data entry in the reporting system, not because of a one-day spike. The governor's chief communications officer, Grant Neely, said Saturday that while part of this increase can be attributed to the delayed data entry, the trend is "concerning."
One of the main reasons behind this, Neely added, is noncompliance in mask mandates and large gatherings in bars and restaurants. Last week, the Virginian-Pilot reported several restaurants in Hampton Roads were shut down by the VDH following unannounced inspections.
Neely said stepped-up enforcement by the VDH and the Virginia Alcoholic Beverage Control Authority will continue to ensure Virginia continues to avoid the "dramatic increases other parts of the country are seeing." He said most localities, with the exception of Virginia Beach, Portsmouth, Norfolk and Chesapeake, are largely stable.
As of June 25, the state had recorded 59,946 coronavirus cases, 1,675 deaths and 590,404 tests. More than half of the state's deaths are attributed to long-term care facilities, which have seen 1,201 deaths and 7,767 cases.
Richmond currently has 2,695 total cases, 265 hospitalizations and 36 deaths. Black and Latino Richmond residents account for nearly four in five of the city's reported cases, 86.4% of hospitalizations and 77.8% of deaths.
Chesterfield County has seen 3,702 confirmed cases, 202 hospitalizations and 66 deaths. Henrico County has recorded 3,261 cases, 301 hospitalizations and 177 deaths; and Hanover County has had 557 cases, 73 hospitalizations and 30 deaths.
(804) 649-6103
Twitter: @sabrinaamorenoo