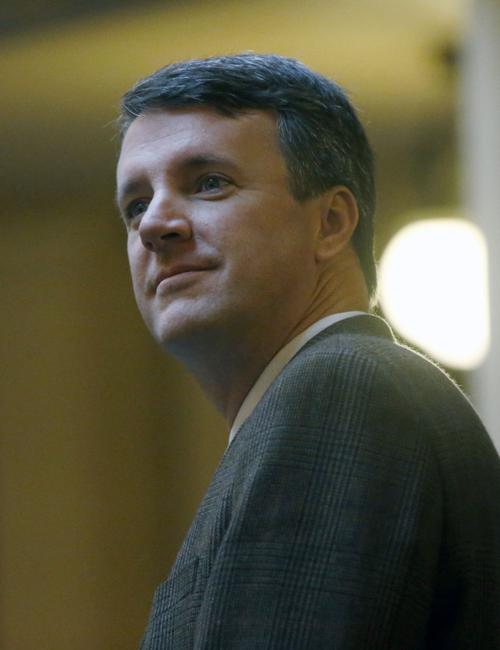 The Virginia House of Delegates voted 57-36 Wednesday to pass a symbolic resolution recognizing an annual "Day of Tears" and encouraging Virginians to mourn abortion.
The resolution, sponsored by Del. Benjamin L. Cline, R-Rockbridge, calls for the lowering of flags to half-staff on Jan. 22, the anniversary of the landmark Roe v. Wade decision that affirmed abortion as a constitutional right, to "mourn the innocents who have lost their lives to abortion."
Five Republicans joined the chamber's Democrats in voting against the resolution, which expresses the will of the House only and requires no further action from the Senate or Gov. Terry McAuliffe, who has promised to veto anti-abortion legislation. Four Republicans and two Democrats did not cast a vote.
Cline said the resolution was intended to recognize the work of the Waynesboro-based nonprofit Day of Tears, which encourages the private lowering of flags as a display against abortion. The resolution has no impact on flags flown at government buildings.
On the floor, Cline said the resolution "encourages individuals to express their support for life."
Del. Charniele L. Herring, D-Alexandria, said if the Roe v. Wade decision were to go away, abortion would continue and women would return to "a state of danger and humiliation."
"A day of tears is an insidious way to attack the dignity and privacy of women who have made a choice regarding their own life and health," Herring said.
The Republicans voting against the bill were Dels. L. Mark Dudenhefer, R-Stafford, James M. LeMunyon, R-Fairfax, Roxann L. Robinson, R-Chesterfield, Christopher P. Stolle, R-Virginia Beach, and Del. Joseph R. Yost, R-Giles.
In an interview, LeMunyon said that despite his anti-abortion views, he doesn't feel lowering flags to half-staff, a gesture often associated with honoring military dead, is the best way to express those sentiments.
"That's usually for different kinds of reasons," LeMunyon said. "Not for this purpose."