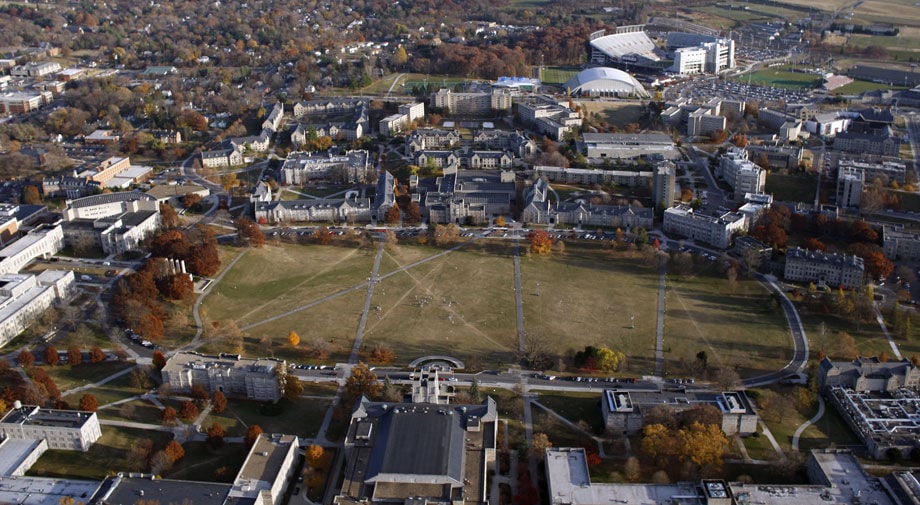 Virginia Tech police disclosed another case of sexual battery on campus, per federal Clery Act requirements, late Wednesday night.
Someone reported a sexual battery at Squires Student Center on Sunday afternoon, according to a university news release issued late Wednesday night.
It was the third sexual battery reported by the university since March 19. There have also been three separate sexual assaults — for a total of six incidents — reported by the university in that same time period, though some of the cases allegedly occurred earlier.
University President Timothy Sands released an open letter to the Tech community late Wednesday, in which he urged people to work to end sexual violence.
"Although increased reporting does not necessarily indicate an increase in crime, these reports serve to remind us that we are not immune from criminal activity," Sands wrote. "Despite the fact that our campus and community are statistically safer than most, one crime is too many, and no crime should go unanswered."
Sands wrote that he wants to create a safe campus climate. He also noted that when a community feels safe, they're more apt to report crime.
"This may mean more public notices and I am fine with that," he wrote. "If there is more that we can do to make our community safer, we will do it."
Virginia Tech Police Chief Kevin Foust said that his department is not pursuing criminal charges in any of the cases, noting the department wouldn't pursue charges in one case because it allegedly occurred in South Carolina over Tech's spring break.
However, they're still being investigated by university officials under federal Title IX requirements.
He declined to comment further.
On Thursday night, Virginia Tech was scheduled to host its annual Take Back the Night Rally and March to raise awareness for gender-based violence.