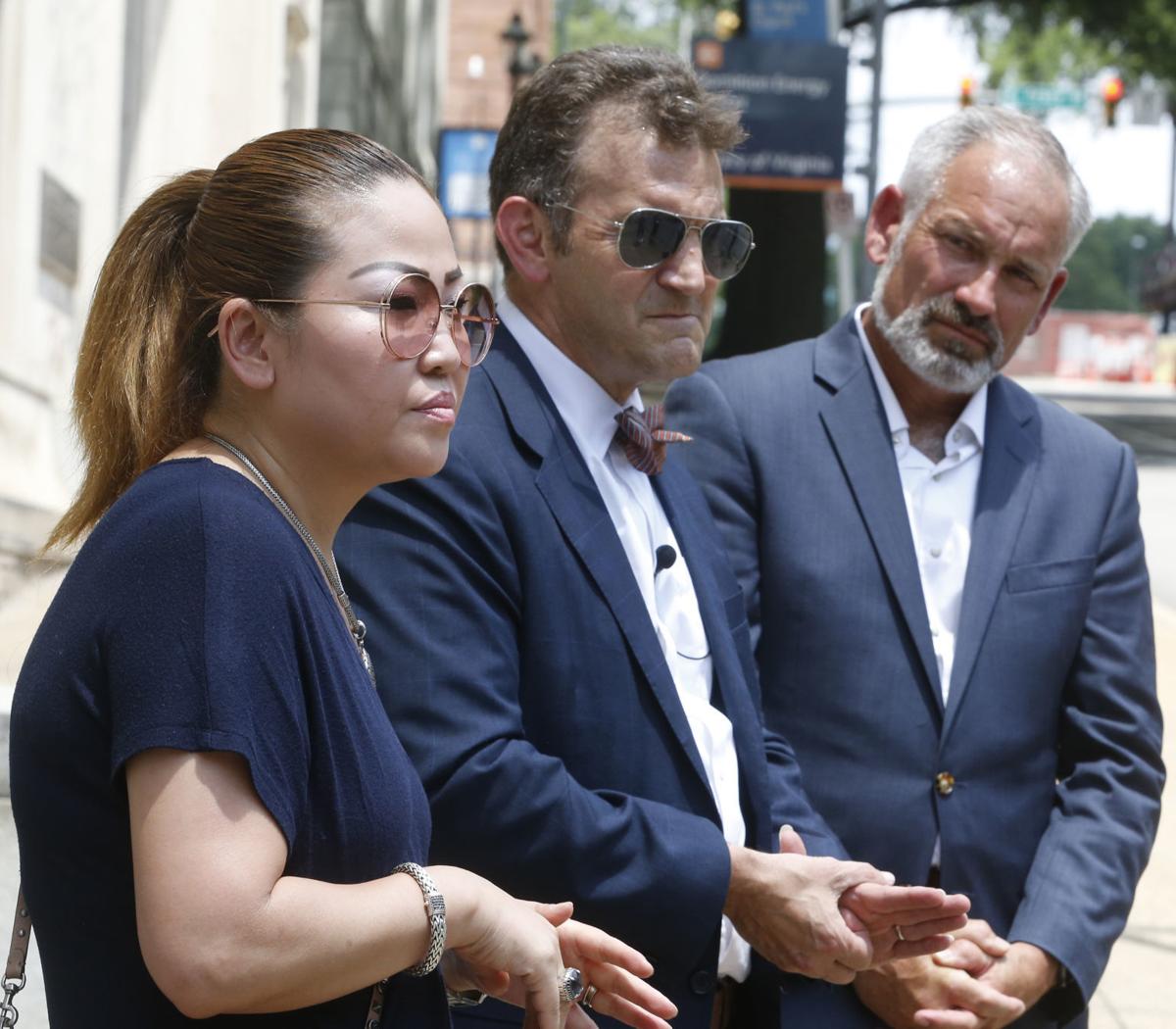 Sen. Chap Petersen, D-Fairfax City, is representing two business owners in lawsuits against Gov. Ralph Northam, a Democrat, over the governor's COVID-19 executive orders.
Linda Park, a restaurant owner in Fredericksburg, and Jon Tigges, a wedding venue owner in Northern Virginia, are suing Northam over the restrictions he put in place in an effort to stop the spread of the coronavirus. Representing them is Petersen, a centrist Democrat and lawyer who has been outspoken against the restrictions.
"These people are going to go out of business unless they're allowed to reopen and unless the governor's orders are repealed, amended, whatever it takes," Petersen said during a news conference in Richmond on Tuesday. "They weren't enacted by constitutional means."
A spokeswoman for Attorney General Mark Herring said he "has successfully defended Virginia's COVID safety measures against numerous legal attacks, and we expect to do so again."
This year, Petersen voted against several gun control bills Northam backed. He also blocked an effort from Northam to move municipal elections scheduled for May to November because of COVID-19.
Tigges owns Zion Spring, a winery in Loudoun County that hosts social gatherings, including weddings and other private events. The business had scheduled 16 weddings for this spring and summer, representing more than half of its expected revenue for the year.
Because of the executive orders, those events have been canceled, the lawsuit says. Northam's executive orders have barred large social gatherings.
"Unlike restaurants and venues in other parts of the state, Tigges, located in a rural corner of Loudoun County, has not been allowed to carry on his business amongst those persons who choose to attend an event there," the complaint reads. "As a direct result of the Executive Orders, the Tigges have been deprived of the beneficial use of their property, while Mr. Tigges has had his business taken."
The lawsuit, filed in federal court, said Northam went beyond his authority as governor and violated Tigges' constitutional rights, specifically a clause in the Fifth Amendment that says a person should not be deprived of "life, liberty, or property, without due process of law; nor shall private property be taken for public use, without just compensation."
"The governor's action was taken under color of state law and has been enforced by officials in his administration," the complaint says. "It is plainly unconstitutional."
A separate lawsuit from Park and Tigges, filed with the Supreme Court of Virginia, challenges the fact that the General Assembly was not part of the state's COVID-19 restrictions.
Park's restaurant, Fujiya House in Fredericksburg, has hibachi-style dining, and the local health department has not allowed it to serve food that way, leading the restaurant to close indefinitely. Other restaurants in Virginia have been allowed to open at 50% capacity under the state's Phase Two guidelines.
"This closure is based solely on the meaningless distinction that the food is prepared on a hibachi grill and not in a kitchen," the lawsuit reads. "Cases like Fujiya House show the ... arbitrary nature of the regulations that the governor and (State Health Commissioner Norm Oliver) are unlawfully propagating."
Sen. Steve Newman, R-Lynchburg, commended Petersen in a statement.
"It's quite telling for a well-respected elected member of the Democratic Party to break ranks and say 'enough is enough,' " Newman said. "Businesses and families all across the commonwealth have suffered under the rule of a single individual for the last three months. This is unacceptable and it is my hope that Senator Petersen prevails in his lawsuit, so that this governor and all future individuals who hold that office understand the limitations of their powers."
Del. Dave LaRock, R-Loudoun, attended the news conference with Petersen, Park and Tigges.
(804) 649-6012
Twitter: @jmattingly306