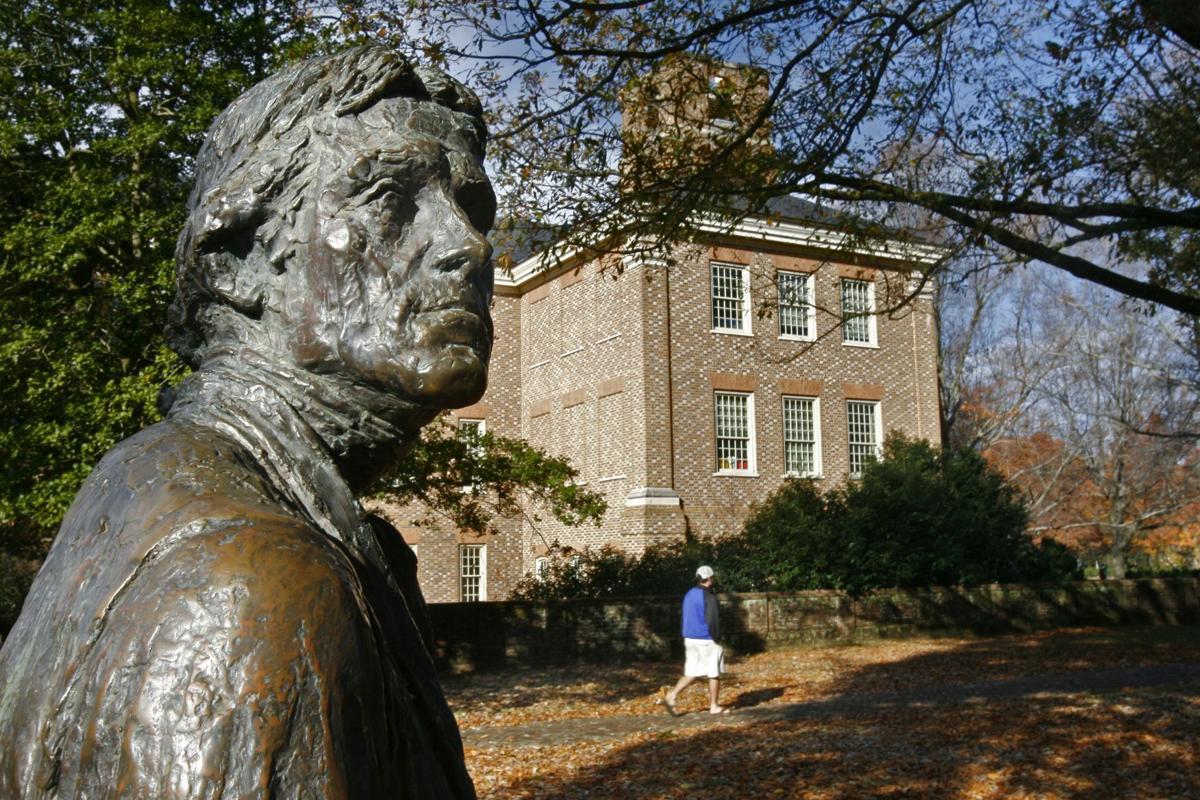 The College of William & Mary is delaying the start of in-person undergraduate classes after Gov. Ralph Northam put in place new COVID-19 restrictions in Hampton Roads, which has seen a recent surge in cases.
President Katherine Rowe announced Friday that undergraduate classes will still start Aug. 19 remotely, with in-person instruction beginning after Labor Day. The change makes the Williamsburg university the latest in Virginia to alter its reopening plans, as COVID-19 continues to spread across the state. Christopher Newport and Old Dominion universities also announced this week plans to push back their start dates.
Rowe's announcement comes three days after Northam, citing a rising number of cases in the region, announced new restrictions for Hampton Roads, including a 50-person limit for private and public gatherings. The rest of the state has a 250-person limit under the Phase Three guidelines.
"These appropriate measures aim to slow spread and reduce incidence of COVID-19, which had risen at the end of this month," Rowe said Friday night in a message to students, faculty and staff. "In light of this evolving public health context, we are adjusting our phased return to campus correspondingly, so as to mitigate risk to the health of students, staff, faculty and neighbors."
The university is slowing the pace of returning students to campus, Rowe said, with that process running to Labor Day weekend "as to minimize density and reduce circulation on/off campus."
Incoming freshmen and transfer students will still have August move-in dates, according to Rowe's message. So will graduate students living in university housing, international students, resident assistants and orientation aides. All other students should delay their return, Rowe said.
"I know how disappointing the shift in arrival on campus will be for many students — who are so looking forward to returning — also how disruptive to families as they plan travel. It is equally disruptive for faculty and staff," Rowe said. "An enormous amount of work has taken place to prepare our campus community for a successful fall and that work continues in earnest."
She added: "Yet to fulfill our commitment to safeguarding the health of this community, it is imperative that we respond appropriately to changing pandemic conditions."
Graduate classes will start as planned by respective schools, Rowe said.
All William & Mary students are required to be tested for the virus before the fall semester, according to the university's health guidelines. They'll receive a self-administered, mail-in test kit prior to coming to campus, which W&M said will arrive in time for students to self-administer the test, mail it back along with the required consent form and get test results before they are due to arrive on campus.
The university also announced Friday that it will officially reopen its campus Aug. 5, a slight delay from the initial Aug. 1 open date due to the potential impact of Hurricane Isaias.
(804) 649-6012
Twitter: @jmattingly306