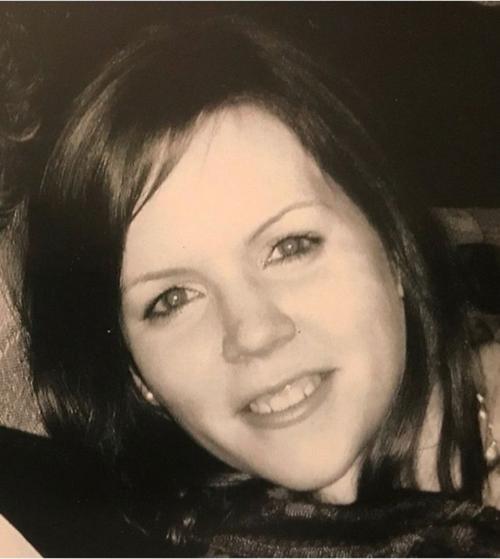 REVELEY, Jessica Ann Bonney, of Richmond, Va., lived a brilliant and beautiful life, full of lasting friendships, unbreakable family bonds and unyielding service to others. The light of her life burned so bright and blessed so many, and it was cut too short. Jess died on Monday, November 25, 2019, at the age of 36, due to severe complications from an epileptic seizure. Jess always handled epilepsy with tireless, unflappable grace, and never let it define her.
Born in New Jersey in 1983, Jess came of age on New Jersey staples, like the Giants, The Boss, the Jersey Shore, Broadway trips, and, of course, real bagels and pizza. Having grown up in a wonderfully large and close family, she cherished time with loved ones, especially amidst shared meals, adventures and holidays. Jess carried on this deep family love with her beloved, bereaved spouse of ten years, Nelson; and their two young sons, as well as Nelson's nearby siblings and parents.
Forged in the intellectual fires of Ocean Township Public Schools, Princeton University and William & Mary Law School, Jess began her legal career as a judicial clerk for Judge Ann G. McCormick in the Superior Court of New Jersey. In 2011, she began clerking for Justice LeRoy F. Millette Jr. of the Supreme Court of Virginia, a role that grew into a permanent clerkship. Her legal research and writing met an extraordinary standard of rigor and excellence.
In her volunteer work, Jess helped others grow work skills and careers through Jobs RVA and the Jobs for Life program at STEP (Strategies to Elevate People). She served as a Ruling Elder on the Session of Grace Covenant Presbyterian Church and on the board of the Grace Covenant Child Development Center. Just before her fatal seizure, Jess was preparing to lead practice for Grace Covenant's Christmas pageant, using a script she wrote. Jess also served as a representative for GRTC's Transit Advisory Group; she often relied on public transportation to get to and from work. In death, Jess was an organ donor, giving continued life to others even as hers ended. Jess powerfully manifested her twin love for God and neighbor.
Along the way, Jess was an effervescent and contagious aficionado of the delights of life whether crafting pumpkin pies, appreciating Rieslings, relishing musical theater, conquering jigsaw puzzles, wrestling and snuggling with her boys, orchestrating holiday traditions or unpacking the finer points of The West Wing and all things Harry Potter.
Jess is survived by a strong but grieving family of Bonneys and Reveleys, including her husband, Nelson M.E.B. Reveley, and their children, Eason and Asher; her parents, Maureen H. Bonney and Robert S. Bonney Jr.; her grandmother, Patricia R. Hinchliffe; her sister, Brittany C. Bonney; and brother, Robert S. Bonney III; along with many aunts, uncles and cousins. Jess is also survived by her parents and siblings-in-law, Helen and Taylor Reveley, Taylor and Marlo Reveley, Everett and Anne Randolph Reveley and Helen Lanier and Jason Ramirez; along with her niece and nephews, all of whom loved her dearly.
The family thanks Henrico Doctors Hospital's ER and ICU for their compassionate care for Jessica, and LifeNet Health for faithfully implementing her wish to be an organ donor.
A service of Witness to the Resurrection and Thanksgiving for the Life of Jessica Ann Bonney Reveley will be held on Saturday, December 14, at 2 p.m. at Grace Covenant Presbyterian Church, 1627 Monument Ave., Richmond, Va.
In lieu of flowers, donations may be made either to the Epilepsy Foundation (www.epilepsy.com) or a scholarship fund in her memory at the Grace Covenant Child Development Center, where Jessica tirelessly championed scholarship opportunities. Checks can be made to "Grace Covenant Child Development Center," memo line "JABR Scholarship Fund," or online gifts can be made at www.grace-covenant.org/give-online.