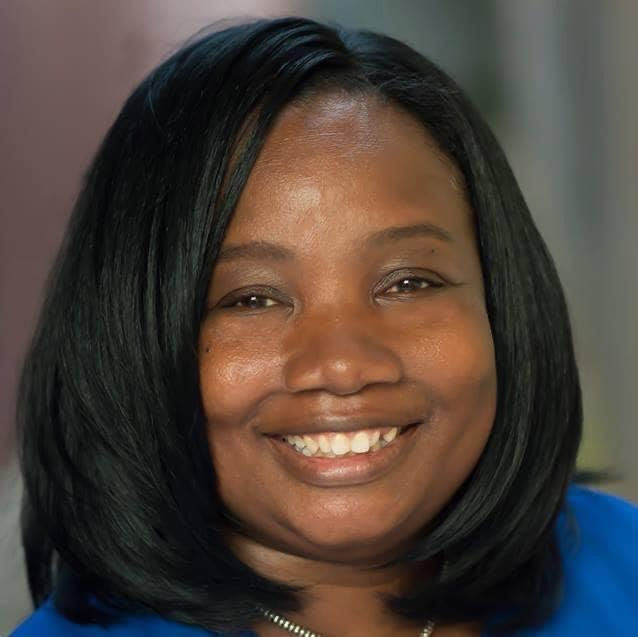 Dozens of RTD Opinions readers have shared their views about the future of Monument Avenue. What have you heard from residents that you would be willing to incorporate as mayor?
Some of the residents would like the monument gone and replaced with a nice piece of art. I would like to have a large illuminated fountain and in this fountain, it has gold illuminated coins with names of people we lost in Richmond to police brutality and more.
I also would like the city as a whole to create a beautiful space, not an intimidating space. Our fight is not against Black, brown, Asian or white. Our fight as the community is against good and evil, right and wrong. So we must build a place representing our new cohesive community, representing Richmond as a city that cares.
Readers also were very engaged about the future of Navy Hill and the plan to revitalize our city's downtown core. What components do you see as essential pieces of a better downtown Richmond?
Our downtown must be a place that puts Richmond on the map. I would like to work with the community and City Council to create the Richmond Stadium. This stadium will replace the Coliseum. The stadium will incorporate retail space, restaurant space and convention halls/event space, therefore making the Richmond Stadium able to receive revenue all year round.
The Richmond Stadium will be able to hold all sports events and entertainment events there. The Richmond Stadium will be owned by the city of Richmond so that it will receive the revenue. This also opens the opportunity to possibly have our own professional football team, basketball team or soccer team. This stadium gives us a chance to possibly have the Olympics here one day.
We also would build high-density housing for more affordable housing, adding a healthy grocery store, a small park, safe bike routes, walking paths and more retail space where Richmond residents would have the first dibs to lease.
Also, we will build filming, music, dance and art studios to cultivate Richmond's film and art community. This will bring more revenue to Richmond to support our schools and community long term. This idea also will bring our community together by offering a plethora of jobs, opportunities and fun things to do.
A mayor's successes are aided by working with nine City Council members who represent districts with diverse needs and interests. How do you create an effective working relationship with Council?
To create an effective working relationship, you must listen as well as share ideas. You must be open to discuss and solve the hard issues and you must be willing to make a change — remembering always that we are here for the community. It always is about the people.
The city's future also is affected by the General Assembly. Recently, state lawmakers have passed bills promoting more local control. What issues, if any, should Richmond have more control over?
Some issues that plague our city that we could have more local control over include the limited access for early childhood education. We possibly can start it by accrediting day cares for such use.
We also can use some of the buildings in the city that are not being used to implement a large homeless shelter equipped with a full working cafeteria, offering job training, learning pods, nurses, doctors, mental health counselors, social workers and teachers. This will assist in the stabilization of the homeless community, as well as to create a clear direction in a better future for our patrons.
We also can have more local control over the rehabilitation process for the inmates in the city jail. This will enable us to make sure the return percentage goes down. Also, controlling a lot of the decisions we have to make in policing our community will give us a step up on making Richmond a community that cares.