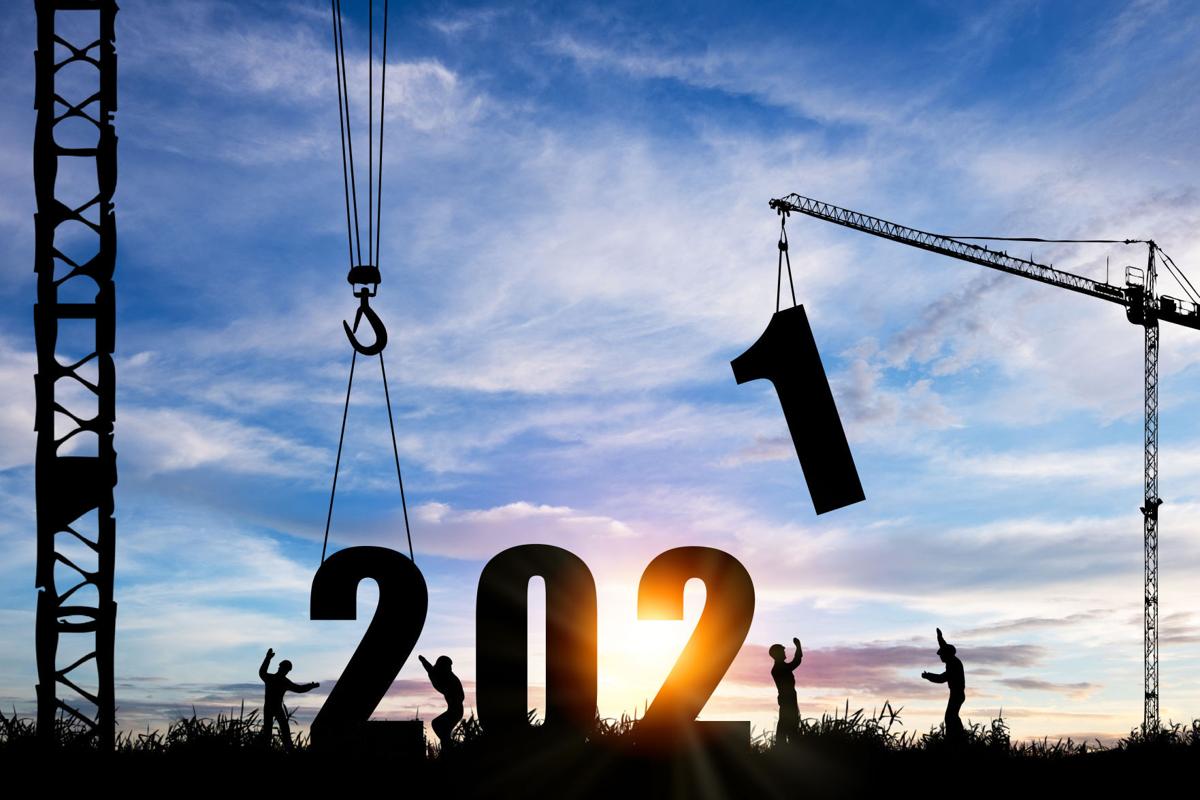 I represent 10 counties across central Virginia that are geographically, economically and politically diverse, and my constituents — no matter where they are on the political spectrum — tell me the same thing: They want to rebuild from the pandemic and keep our economy strong, but they are wondering why Washington has not delivered on its long-awaited promise of an infrastructure investment.
According to a report from the American Society of Civil Engineers, failure to reinvest in America's infrastructure could cost the average American family more than $3,000 per year. And over the next two decades, we could lose $10 trillion in projected gross domestic product and lose more than $23 trillion in productivity.
More locally across Virginia, there are approximately 577 bridges in disrepair and more than 2,100 miles of highway in poor condition. Without major investments in our physical infrastructure, we will fail to create hundreds of thousands of good-paying jobs, fail to foster long-term economic growth and fail to stay competitive with nations like China.
In April, I joined several of my colleagues — Democrats and Republicans — from the U.S. House and U.S. Senate, as well as governors from both parties, in Annapolis, Md., to discuss our nation's physical infrastructure needs and the role of federal investment. From this summit, we drafted a bipartisan infrastructure framework, and subsequent negotiations between Congress and the White House resulted in the bipartisan Infrastructure Investment and Jobs Act.
The bipartisan act marks the largest investment in America's physical infrastructure in generations and would transform the future of America's workforce and economy. This legislation would mark the largest dedicated bridge investment since the construction of the federal interstate highway system — since President Dwight D. Eisenhower was in the Oval Office.
This legislation also would devote $25 billion to improve our nation's airports; $17 billion to strengthen our port, waterway and coastal infrastructure; and $47 billion for climate resiliency measures that will help our communities weather increasingly severe droughts, floods, wildfires and sea level rise.
Delivering results for the people of central Virginia is my top priority in the House — and under this plan, Virginia would come away as a clear winner. Among many provisions that would benefit Virginia, the legislation includes an estimated $7 billion for Virginia highways, and more than $530 million for Virginia bridge replacement and repairs over five years. Additionally, Virginia is expected to receive a minimum of $100 million to support its ongoing efforts to expand high-speed broadband internet access throughout the commonwealth, as well as an expected $738 million over five years to replace lead pipes and to strengthen our water infrastructure. For our public transit systems, Virginia could receive more than $1.2 billion.
The Infrastructure Investment and Jobs Act passed in the Senate with the support of 69 senators. From Mitch McConnell, R-Ky., to Chuck Schumer, D-N.Y., and from Chuck Grassley, R-Iowa, to Elizabeth Warren, D-Mass., senators across the country and our commonwealth supported the legislation. The bill now is one step away from heading to the president's desk — and that step is a vote in the House.
To deliver expanded broadband internet connectivity to rural families, we need a vote. To boost our wildfire reduction and flood mitigation efforts, we need a vote. To make landmark investments in our charging stations, public transit and American-made battery manufacturing, we need a vote. To replace every lead pipe and service line nationwide, we need a vote. And to repair Virginia's roads and bridges, we need a vote.
We are one vote — just one vote — in the House away from sending this bill to the president's desk to be signed into law. And yet, over the past week, Americans have witnessed stalling, grandstanding media appearances and political posturing that have done nothing to move this historic legislation forward, and have instead conflated this standalone physical infrastructure bill with the proposed Build Back Better Act, a separate piece of legislation that still is being negotiated and written.
The House should not hold the completed bill hostage while we continue working on other important legislation. Incessant posturing and mixed messaging are slowing down much-needed investments in Virginia's future.
The bipartisan Infrastructure Investment and Jobs Act is ready to deliver money to shovel-ready projects right here in the commonwealth, and as my colleagues and I continue to negotiate and draft other legislation, we should not delay our vote on a bill that is ready to go to the president's desk. In the days ahead, I will keep working to move this transformational bill across the finish line, so that Virginia can remain the best place in America to raise a family, start a business and reach new opportunities.
Abigail Spanberger, a Democrat, represents Virginia's 7th District in the U.S. House of Representatives. Contact her Washington office at (202) 225-2815 or via an email form on her website at: http://spanberger.house.gov
If you need assistance during this time, contact Spanberger's district office at: (804) 401-4110