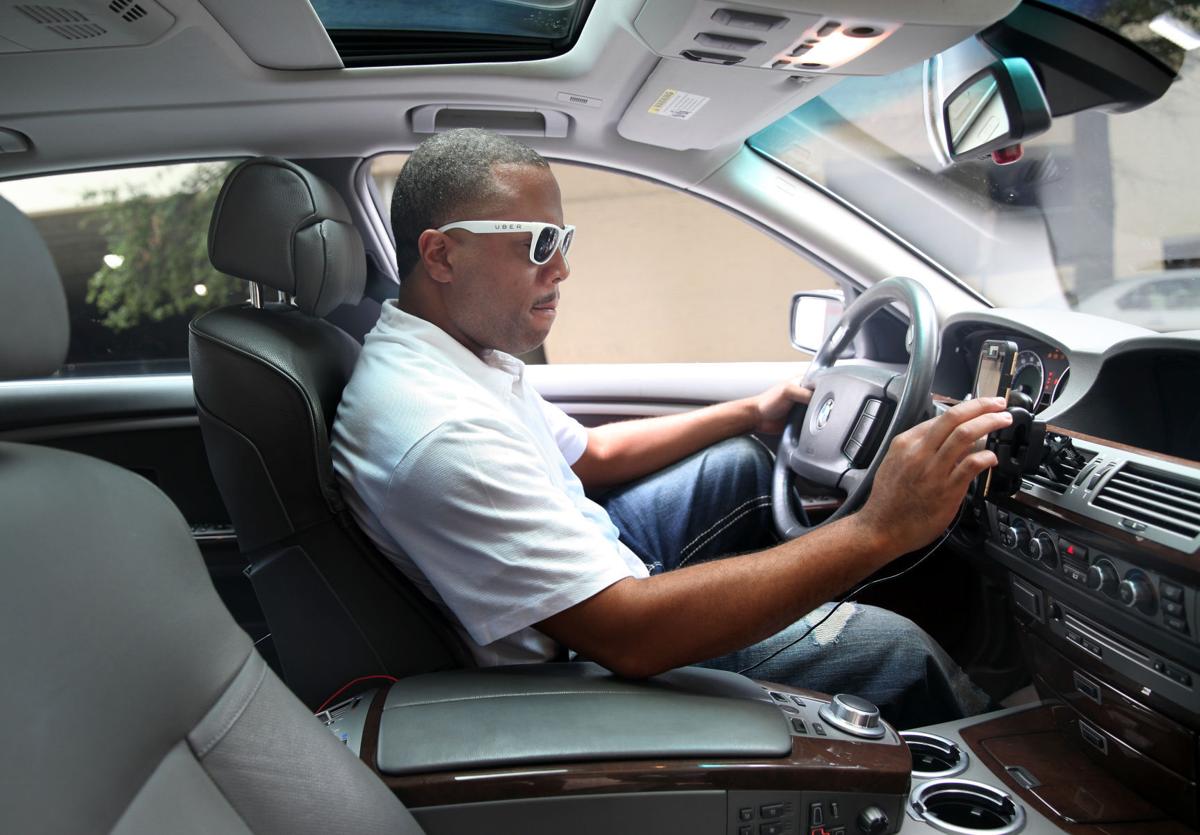 It wasn't until 1908 that a New England mill became the first factory in America to offer workers the benefit of a two-day weekend. When industrialization transformed our economy, advocates for workers' rights realized the old system was not working, but it took a long time and a lot of hard work for our social safety net to catch up. Progressives had to fight for the fair wages, humane hours and better benefits that we enjoy today. The five-day workweek, health insurance, and aid for retired and injured workers all were products of that fight.
We're seeing a similar movement happen in the rise of "gig" work, particularly driving for ride-sharing or delivery services. This movement has opened up a new world of flexibility for many workers, giving them the ability to work when they want for as long as they want. But it also has revealed how today's outdated system, which ties social safety to full-time employment, doesn't give modern workers the benefits they deserve.
It's clear we need a new system, a third option between contract work and full-time employment, that catches up to our evolving labor force. We need a system that provides benefits that travel with workers — some combination of a guaranteed wage, health insurance and flexible leave — while retaining the dynamic job mobility that our modern economy and technology offer.
The U.K.'s labor classification model recently allowed Uber to reclassify more than 70,000 British drivers in their third "worker" category — an intermediate category that enables ride-sharing drivers and food delivery workers to operate between full-time employment and contract work. These drivers now will be provided minimum wage and holiday pay, in addition to parental payments and free insurance in case of sickness or injury, which have been in place for all drivers since 2018. This growing demographic of the workforce in the U.K. now is eligible for benefits that can travel with them from job to job, without being tied to a number of hours or to one employer.
The U.S. should follow suit and expand upon the U.K. model. New kinds of work demand new approaches to benefits. Former California State Controller Steve Westly has argued the U.S. can expand on the U.K.'s portable benefit program, while creating its own "dependent contractor" category, incentivizing job movement and learning from cities' basic income trials. It's a common-sense solution that takes the best of employer benefits and employee flexibility.
Delinking benefits from traditional employment isn't just good for the economy, it's more humane. The current all-or-nothing system incentivizes workers to stay in bad jobs, isn't suitable for our new era of flexible work and discourages people from taking risks such as starting new businesses. Right now, we have workers who are too worried about paying for insulin to leave low-quality, full-time jobs and start freelancing. That's indefensible.
Turning every worker into a full-time employee isn't the solution, either — neither gig workers nor consumers are on board. In fact, voters firmly rejected California's attempt to do just that this past year, with 59% voting to pass Proposition 22. And a summer 2020 survey found that 69% of all app-based drivers prefer independent contractor status over being an employee, with 86% citing schedule flexibility as a driver of their decision to drive. Workers didn't want to give up the flexibility and freedom that independent contracting enables, and consumers didn't want to reduce their choices for ride-sharing, food delivery and other services.
The current independent contractor system can't continue either. Ride-sharing drivers do not receive a guaranteed minimum wage, full-time employer-provided health care or paid leave. Forty executives and policy experts — including the CEOs or founders of Lyft, Handy, Etsy and Instacart — signed a letter to lawmakers calling for portable benefits.
The good news is we already have proposals in the U.S. under consideration. U.S. Sens. Mark Warner, D-Va., and Steve Daines, R-Mont., introduced bipartisan legislation to establish a $500 million emergency portable benefits fund for states. Under this legislation, the U.S. Department of Labor would administer funds to assist states in setting up portable benefits programs for independent workers.
In New Jersey, state Sen. Troy Singleton has proposed a system of portable benefits available to workers in the traditional workforce. Offering financial security to all workers ensures they can maintain their financial well-being and be prepared for emergencies.
Rather than limiting gig work — which has proven to be a lifeline of supplemental income for thousands, especially during the pandemic — policymakers should focus on improving it and providing a modern flexible benefit structure.
Just as progressives during the industrial era modernized labor policies to end unjust working conditions, we find ourselves at another pivotal moment. The U.K. has found a path forward and we must learn from its efforts by creating a third category of employment and a benefits system that will ensure American workers are treated fairly and retain the freedom of the 21st-century economy.
Adam Kovacevich, a former Democratic Hill aide, is CEO of the Chamber of Progress, a new center-left tech industry policy coalition promoting technology's progressive future. He lives in Arlington. Contact him at: info@progresschamber.org