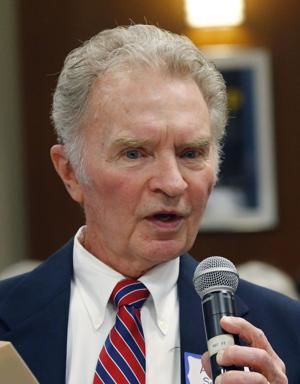 I am a native Virginian and grew up in the Richmond area. In my young years, the statues along Monument Avenue, and other Confederate icons, were just a taken-for-granted part of our historical city. I admired the artistry of the statues, but gave little thought as to why they existed. In school, we were taught that the North's Ulysses S. Grant won the Civil War, then mostly referred to as "The War Between the States," and that Southern Gen. Robert E. Lee was the epitome of being a good loser. He also was lauded for his efforts to "heal the nation's wounds."
In the ensuing years, I have read many accounts of Civil War battles. For me, "civil" never has been an apt description for that horrendous, bloody, divisive war. And the futile battle over whether the war was fought to defend states' rights or abolish the practice of slavery still is being argued in some quarters. The fact that the practice of slavery officially was abolished by ratification of the 13th Amendment to the United States Constitution and President Abraham Lincoln should have ended that argument.
With that brief background, my purpose for this opinion piece is twofold: first, to stress the importance of teaching accurate, comprehensive history to children at a young age; second, to note the importance of individual and collective perception relative to history.
If I had learned in grade school the details of Saylor's Creek turning red with human blood during the battle, or that diseases killed more soldiers than combat, or more about the inhumanity of people "owning" other human beings, any glamour associated with the Civil War immediately would have been eliminated. Unfortunately, man's inhumanity to man is demonstrated in many ways during the short span of a lifetime. Children find examples of good and evil in books, places of worship, schools, community and homes. If they are to follow the advice of "listening to their better angels" learning factual history early on is necessary for making wise choices — and to avoid repeating past human folly. We remember and pass on what we are taught, or perceive, until we become better educated.
Perception, as defined by the Merriam-Webster Dictionary, includes: awareness, insight, comprehension, discernment and discrimination. I use it here to help understand the political and social divide in today's America.
Much of the divide is based on past perceptions formed by personal interaction in society. Truths and untruths are handed down in family and social gatherings. Children overhear cultural and political conversations by parents and neighbors. Their opinions of other races and cultures also can be influenced by media, entertainment, politicians and teachers. All in such groups are authority figures to children. It is naïve to think children can grow up in today's fast-paced world without forming prejudicial perceptions.
Education is the key to bridging the social divide in our beautiful country. Parents should ask "What do you think?" questions of their children. Such interaction can dispel misperceptions. Educators should teach factual history from all points of view. The Roman philosopher, Seneca, reminds us: "The mind unlearns with difficulty what has long been impressed on it." Media and electronic communication users should strive for objectivity. We, as citizens, should examine our individual perceptions and be willing to walk in the shoes of others. The steps we then take will allow America to become the indivisible nation it is designed and destined to be.
Al Schalow is a retired pharmacist. He performs The Medicine Wagon Show for incoming VCU School of Pharmacy students each year. Contact him at: alrx061@gmail.com