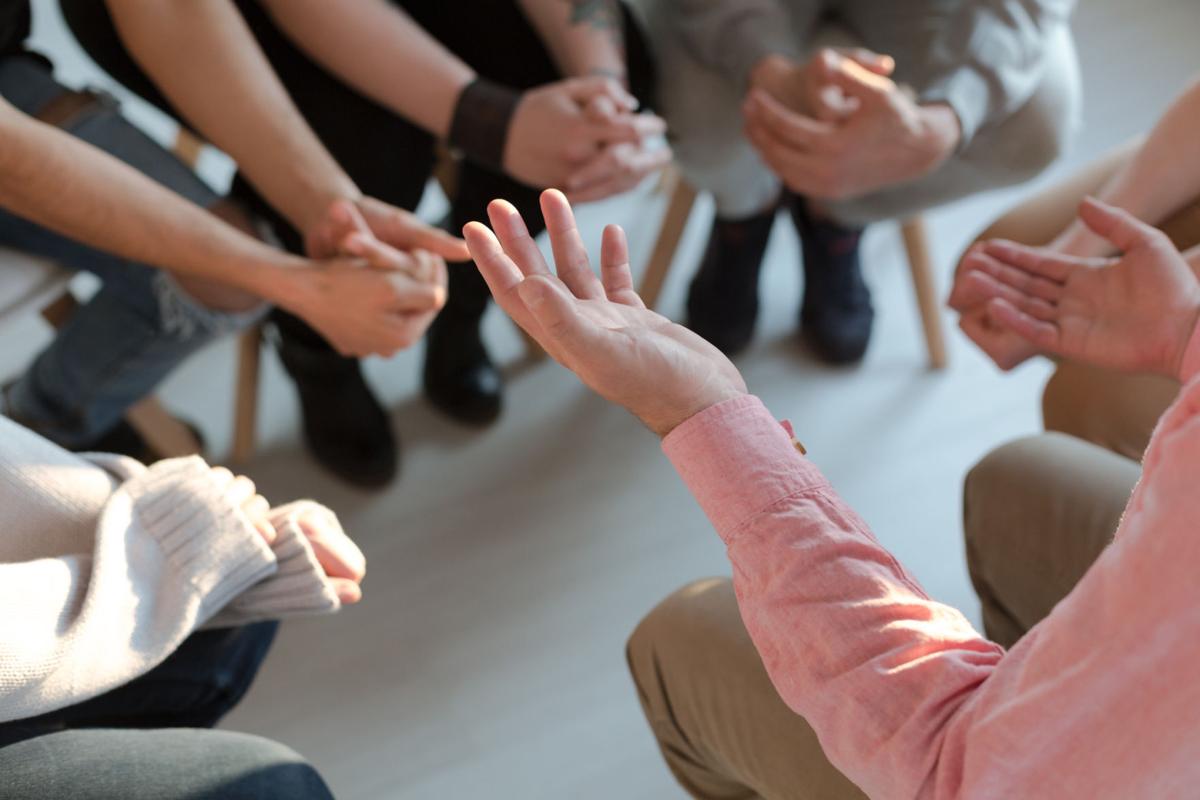 By Alexis Bodrick, Jason Melendez and Kendall Birmingham
The Chesterfield County Youth Citizen Board recently embarked upon a social media awareness campaign — "Mental Health is a Puzzle, But We Have the Missing Pieces" — aimed at bringing the mental health of teens in our county to the forefront of our community.
In many areas across Chesterfield, the Youth Citizen Board saw an increasing need not only for awareness, but also for resources targeted toward younger people and their families.
Mental health is just as important as people's physical health, and as young people face mounting challenges, they need to be made aware of and practice healthy coping strategies — especially during these times.
This past year has been downright dreadful for some teens and families — we've all been through the ringer of 2020, and some have lost so much mentally and physically.
The members of Chesterfield's Youth Citizen Board are aware of this, and they are fighting back to protect our friends and family with this campaign.
As trees begin to bloom and warmth returns, 2021 is giving all of us the chance to regroup and rebuild.
Our social media campaign gives teens and their parents the chance to be active in their own lives.
On Instagram, the posts are more focused toward teens. This includes nicer layouts, less reading and relaxing videos that perfectly fit with the busy and stressful lives of teenagers. On Facebook, the campaign provides all of the articles, websites and phone numbers for parents to call to help their children cope, or even to give themselves a boost. Both sites hold suggestions for activities, support groups, and resources that teens and parents can use to better themselves.
In a world where awareness is as deep as we are willing to go in terms of mental health, our campaign shows awareness is not enough.
By giving people the resources they need to live better and more fulfilling lives, the Youth Citizen Board is giving hundreds of teens and adults tools they can use for the rest of their lives.
The work of the Chesterfield Youth Citizen Board so uniquely fits into the fabric of 2020 and 2021— especially during a school year that has delivered higher anxiety as students and families cope with the loss of loved ones and hope for the return of prepandemic life.
This time last year, Chesterfield County youth — specifically preteens and teenagers — were seeing more severe depression and anxiety, more severe behavioral issues, more suicidality, and more need for acute and residential psychiatric care than our county ever had seen before.
Students and parents alike can relate to knowing family members, relatives and friends who struggle with mental and emotional health concerns. Our campaign is predicated on its work relating to youth issues, which provided the perfect opening for us to get involved in this critical and evolving topic.
We set out with the goal of taking the viewpoint of students and teens, and that enabled us to approach the stigma around mental and emotional health from a different vantage point.
The odds are growing that students like us will know someone who directly is impacted by a mental and emotional health concern. Our campaign is designed to equip everyone — teens and parents — to recognize and intervene in what could become a serious mental or emotional health crisis.
Our work extends beyond the borders of Chesterfield County, and even beyond the borders of the central Virginia region and the commonwealth as a whole. Our work is a shining example of bringing together various perspectives and experiences, and delivering the knowledge to help save lives.
As our social media mental health awareness campaign comes to a close, the mission remains the same: knowing it's OK to not be OK and setting aside stigmas associated with mental health.
If you or a loved one is experiencing a mental health crisis, visit: www.bewellva.com
Together, we all can do more to be better for ourselves and each other.
Alexis Bodrick is a senior at Manchester High School. Jason Melendez is a junior at James River High School. Kendall Birmingham is a junior at Matoaca High School.They are members of the Chesterfield County Youth Citizen Board, which is appointed by the Chesterfield County Board of Supervisors and advises county leaders on youth-centric topics affecting Chesterfield.
For more information, or to reach members of the Youth Citizen Board, visit: https://www.chesterfield.gov/209/Youth-Citizen-Board