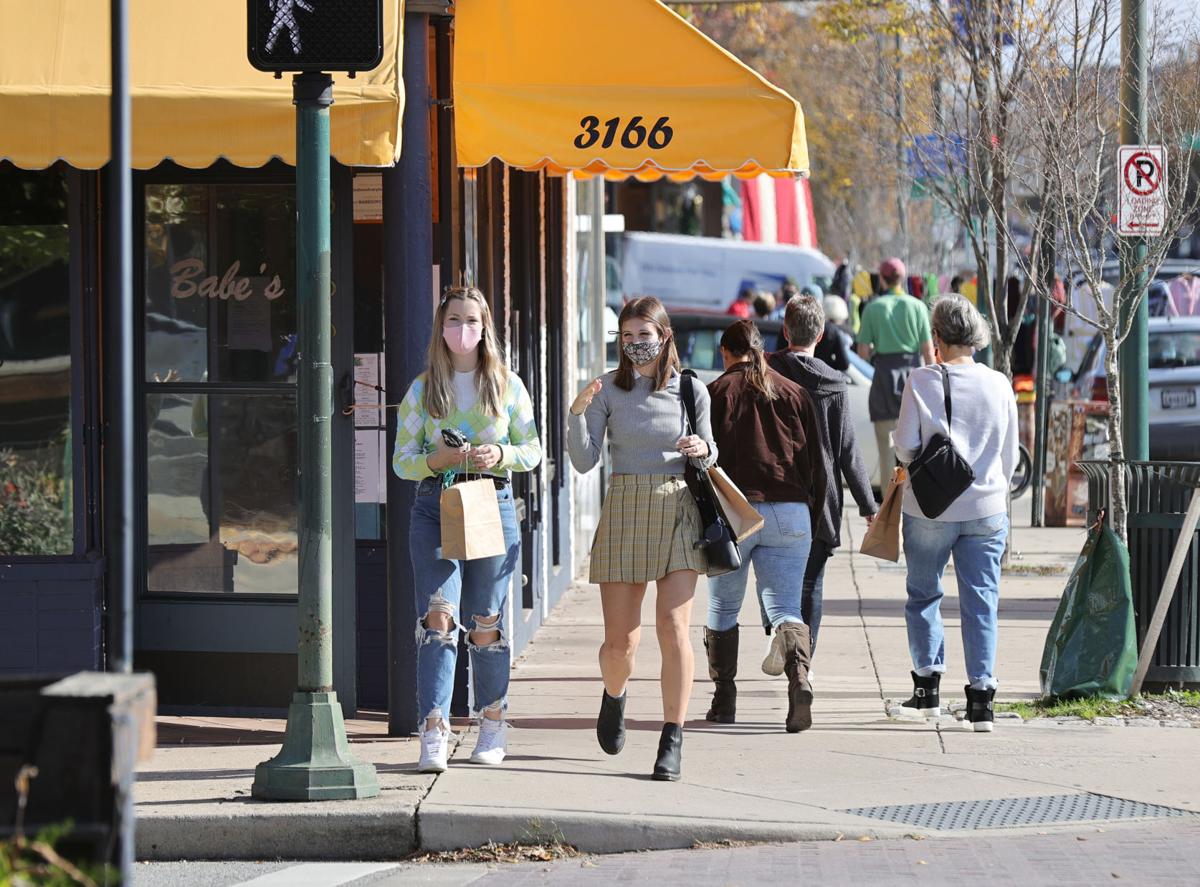 By Anah Johnson and Adam Lockett
Since before the pandemic, Richmonders have been asking for safer and expanded pedestrian spaces where we can be healthy and active. This includes upgrades to parks, sidewalks and trails.
This past year, when more street space was needed for people, Harrisonburg, Hopewell, Petersburg and Warrenton adopted "slow street" initiatives that informally closed off streets to through traffic, providing more room for people to spread out and enjoy outdoor recreational time.
Others turned parking spaces into prime additions to outdoor seating that allowed some opportunities to leave our homes as public health restrictions allowed. When our region was presented with both options, Richmond and the surrounding counties largely did nothing.
More than likely, we all have witnessed someone who was hanging out on the concrete median waiting to cross two or more lanes of traffic in the city. Many of us also have witnessed cars aggressively speeding past unprotected pedestrians and cyclists at a little too close for comfort.
You, yourself, might have been forced to walk on beaten dirt paths where the sidewalks end either on Hull Street or any other part of the city where pedestrians have been neglected. Although these tensions most frequently come up within the city of Richmond's boundaries, we also are losing our neighbors in the surrounding counties.
Lucy Le of Henrico County's West End tragically lost her life this past summer on a morning walk. Her daughter, Laura Pho, now advocates for the reclamation of pedestrian spaces and to reduce traffic fatalities. When more folks are out using our streets with no people-level infrastructure, we are increasing the odds that they will be involved in fatal crashes.
For years to come, the effect of the pandemic will remain a newfound appreciation for outdoor spaces. Unfortunately, that enthusiasm was not reflected in our budget priorities when Richmond leaders slashed the funds for pedestrian infrastructure by half this past year.
Outside of the loss of more than 500,000 Americans to the coronavirus, deaths by motor vehicles also continue to climb. Our sidewalk space, or lack thereof, should not be an issue of scarcity or a tragedy of the commons. As more people are outside using them, we continue to expose the reality of their faults.
According to the recently passed Richmond 300 Master Plan, "97% of respondents said that individuals will absolutely want to have sidewalks in their neighborhood in a post-pandemic society." This consensus is overwhelming and requires our region to immediately act.
It's not surprising that several studies link obesity rates with lack of access to neighborhood sidewalks. The pandemic has reshaped the conversation around comorbidities including obesity, heart disease and diabetes.
Richmond is nationally ranked with some of the highest rates of asthma. These findings are quite astonishing, and they are clear indicators that the health of our city and its citizens has not been a priority.
As the demands for more sustainable transportation infrastructure in the city and surrounding counties continue to grow louder, it would be an unfortunate and preventable injustice if the health and needs of the people once again were not prioritized.
Richmonders should be able to go for a walk, hike or bike ride without a risk of respiratory illness or fatality from a vehicle. We cannot have a healthy population in an unhealthy and polluted environment.
In 2020, Mayor Levar Stoney announced his priorities, including "supporting schools, fixing roads and sidewalks and making the city a more equitable, safe place to raise a family."
As fellow Richmonders, we agree with these priorities, and we believe increasing the budget for pedestrian infrastructure will allow these long-overdue improvements to come to fruition.
Let us vote "yes" to opportunities and funding that put people on our streets before their cars. It's in our best, long-term interest to invest in expanding the square footage we dedicate for people. This year, we must restore the budget for sidewalks and increase it thereafter. Ultimately, our community's health, lives and leisure depend on it.
Anah Johnson is an environmentalist, urbanist, permaculturist and current student pursuing a career in social work. Contact her at: anahazari94@gmail.com
Adam Lockett is a member of the GRTC Transit Advisory Group. Contact him at: lockettam@vcu.edu