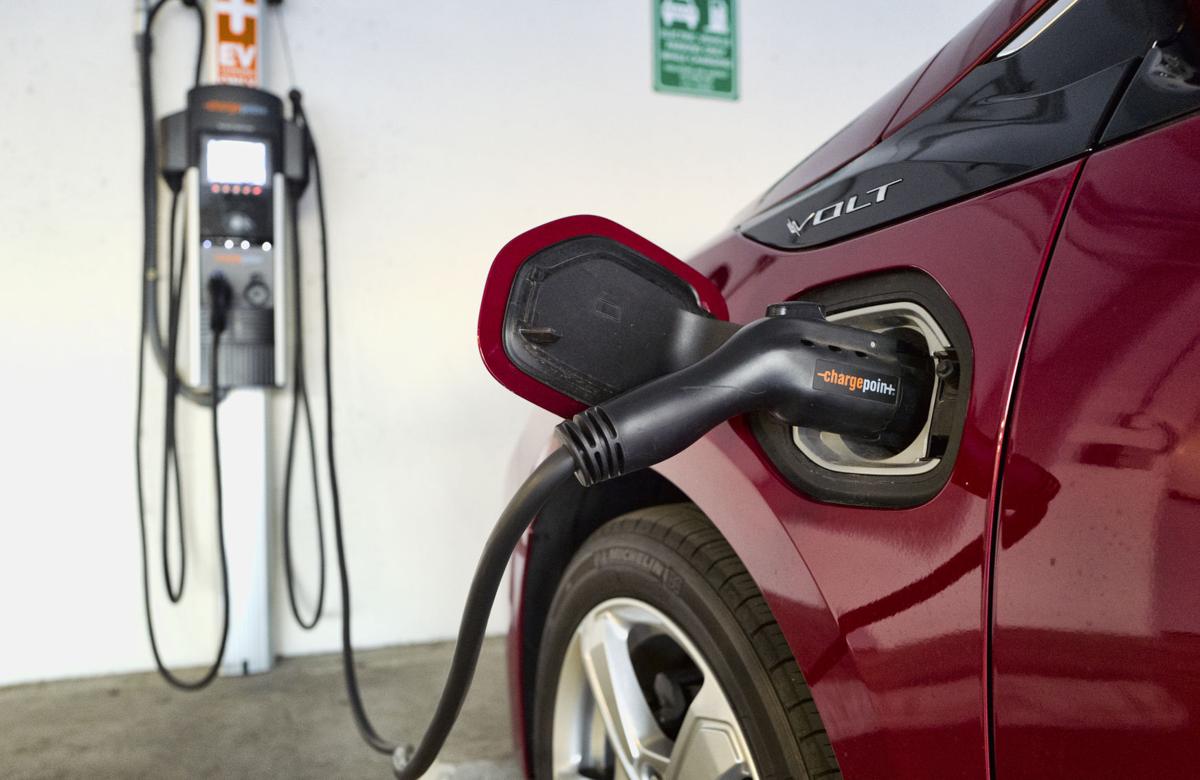 I probably don't need to convince you that a car dealer would love to sell you a vehicle — any vehicle — that fits your needs and desires.
For more than 100 years, the men and women with names you might recognize from TV commercials — along with 65,000-plus other Virginians in the retail automotive industry — have dedicated their livelihoods to providing you with the right vehicle at the right price at the right time.
Auto dealers in Virginia are not owned by manufacturers, but rather are independent businesses designed by law to ensure competition and fair pricing. For many, the dealership is a family affair spanning generations. Cars and trucks are in their blood. They love the industry, the competition, the thrill of the sale.
Virginia has almost 500 new car and truck dealers, and as new vehicles and technologies emerged over the years, they never have idly stood by. They learned the new features, and trained their people to educate and sell to consumers.
Due to the pandemic, auto sales are down nationwide and in Virginia by about 15%, which affects you when you consider car and truck sales represent one-fifth of the total retail tax revenue generated in the commonwealth. Lower auto sales equals less money for our roads, schools and public services.
Looking ahead, our dealers are eyeing the rise of electric vehicles (EVs), understanding that EVs are changing the industry for the better, that they inspire a new way of thinking about transportation and can help facilitate a cleaner environment. Virginia's auto dealers fully support EV adoption — whether that vehicle is hybrid electric (think Toyota Prius) or fully electric (think Nissan Leaf or a Tesla).
Already, dealers sell dozens of EV models and, over the next few years, more than 100 new models will enter the market from manufacturers. Our members are making investments in their facilities and people to support the sale of EVs (it's an estimated $200,000 for a dealership to equip their stores for EVs).
But the fact remains: EVs are out of reach for many, and demand for them is low (EVs account for less than 2% of all auto sales in Virginia). They currently cost more than their gas-powered counterparts. There also isn't wide infrastructure — charging stations or state-backed purchase incentives — for consumers to make the jump to electric.
Though we support all EVs can bring, it's important Virginians not be blinded by promises within the fantastical legislation under consideration in the General Assembly, which would direct Virginia to adopt California's vehicle emissions regulations, including a mandate that manufacturers "deliver for sale" to auto dealers increasing volumes of EVs each year.
The adoption of a requirement that dealers "deliver for sale," however, does nothing to increase or ensure consumer demand for the models.
Consider: Virginia has no EV purchase incentives or enough charging infrastructure in place to increase adoption. Both of these are proven ways to grow customer interest. The addition of state-based incentives can be persuasive for Virginians considering buying an EV. In New York, electric car sales surged 74% when the state implemented an electric car rebate; in Georgia, sales dropped 90% when its incentive was phased out.
We also need infrastructure. In California, for example, there are more than 7,000 charging stations with more than 30,000 outlets for EVs to plug in. Virginia has only 711 stations with 2,150 outlets.
That's about on par with for states other than California, which has a quarter of the nation's stations and a third of its outlets. States like Colorado, Washington and California are engaging their utility boards to build out electric charging stations. It is no coincidence that these are some of the best markets for EVs.
If Virginia wants to emulate California, the commonwealth also must match California's investment. A conservative estimate of California's financial commitment to the EV market — primarily through incentives and infrastructure — roughly is $3.5 billion.
Based on vehicle market size proportional to California, Virginia should be committing no less than $720 million over the next five years to prepare and grow market demand. These funds need to be appropriated by the commonwealth and must happen in advance of any mandate becoming effective.
Infrastructure, incentives, investment: Instead of getting caught up in the idea that EV regulations automatically will lead to a cleaner environment, we must move forward in a smart and effective manner to set up Virginia for success.
By providing an opportunity for stakeholders to consider this issue over the coming year, we believe the General Assembly can consider a comprehensive program to address vehicle emissions and sales in the 2022 session.
Don Hall is president and CEO of the Virginia Automobile Dealers Association. Contact him at: DHall@VADA.com