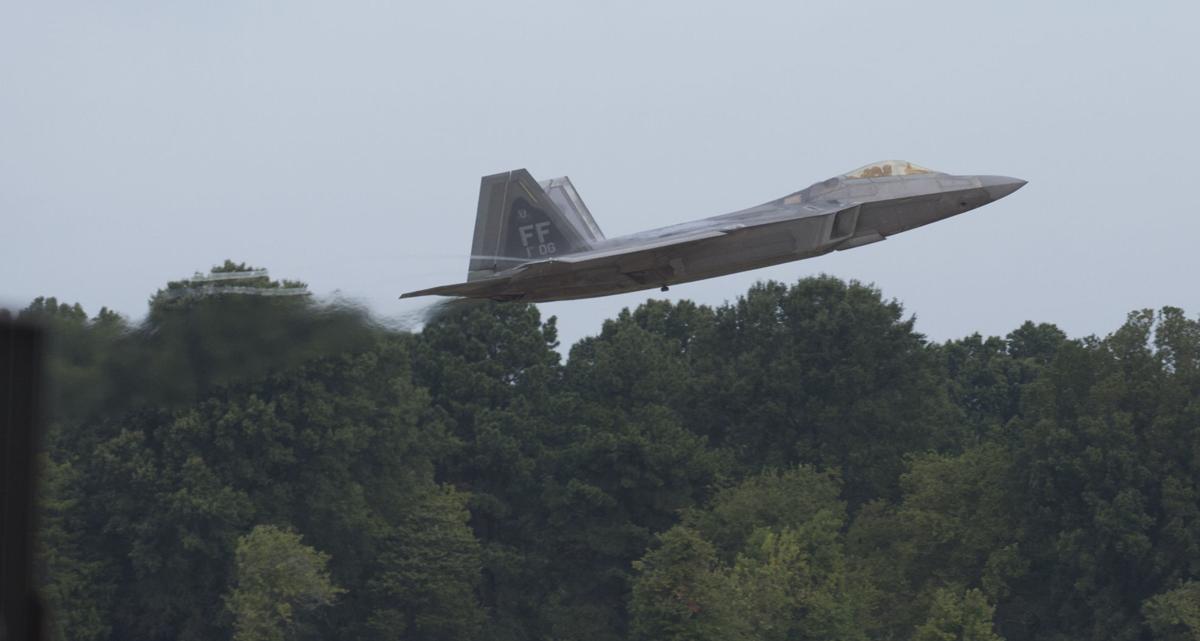 If there's one overarching lesson I learned from more than 30 years in the U.S. Air Force, especially as leader of the most advanced air, space and cyber operations, it's that the strength of our military depends on the quality of its people.
It was an honor to serve with the magnificent young men and women our nation has to offer, from every service branch. But I'm concerned that so many young people today are not qualified for military service.
Consider the fact that 70% of young people ages 17 to 24 in Virginia and 71% nationwide cannot serve in the military — mainly because they are too poorly educated, too overweight or have a serious record of crime or drug abuse.
Additionally, 13% of students in Virginia do not graduate on time from high school and 28% of high school students are overweight or are obese, according to federal data.
The best way to tackle this national security issue is to start at a young age with access to high-quality early learning, nutritious foods and opportunities for physical activity. A variety of federal programs help children from low-income families access these crucial inputs, and Congress has an opportunity to make sure the necessary funds get to these programs in a timely manner.
Thankfully, Congress and the Trump administration agreed on a federal budget in July that strengthens our nation with balanced investments in both defense and non-defense programs.
This is only a first step. Congress must pass appropriations bills that allocate our taxpayer dollars to specific programs. The deadline for passing funding legislation is rapidly approaching. If Congress and the president do not act by the end of September, we once again face short-term, stopgap budget funding known as a "continuing resolution," or worse, the threat of an unnecessary government shutdown. Both options waste taxpayer money and negatively impact vital programs in our communities and in our military.
Speaking on behalf of my fellow retired admirals and generals who support the Mission: Readiness program, we know firsthand that the defense of our nation depends on reliable, timely funding.
Similarly, funding lapses or uncertainty about future availability of funds undermine the effectiveness of critical programs that support the health and education of our nation's children and youth.
For example, in 2017 Congress appropriated funds to increase the duration of Head Start programs, which research indicates could improve outcomes for children in the program. However, Congress did not pass this legislation until halfway through the fiscal year, which delayed the expansion until the following school year. As a result, thousands of our nation's 4-year-olds missed out on the incredible benefits from extended programming that year.
Government shutdowns are more harmful. Last year's 35-day partial government shutdown negatively impacted programs crucial to the health and nutrition of children and youth, such as the National School Lunch Program.
Faced with the uncertainty of when federal dollars would be released, school districts reported cutting back on fresh fruits and vegetables in an effort to stretch their budgets. These healthy foods are critical to children who might not have access to them outside of school. Why? Without good nutrition, we undermine key sources of healthy food when nearly 1 in 3 young people are too overweight for military service.
I recently met with several members of Virginia's congressional delegation, including U.S. Rep. Abigail Spanberger, D-7th. Spanberger has publicly stated that she is addressing the high military ineligibility rate as a top national security threat. We commend her for drawing public attention to that fact and urge all legislators to work together to pass bipartisan appropriations legislation before the end of the fiscal year.
Douglas Raaberg is a retired U.S. Air Force major general and former director of air and space operations, Air Combat Command at Langley Air Force Base in Virginia. He is a member of Mission: Readiness, an organization of 750 retired admirals and generals strengthening national security by ensuring kids stay in school, stay fit and stay out of trouble so they are eligible for military service or any other career path. Contact him at team@missionreadiness.org.