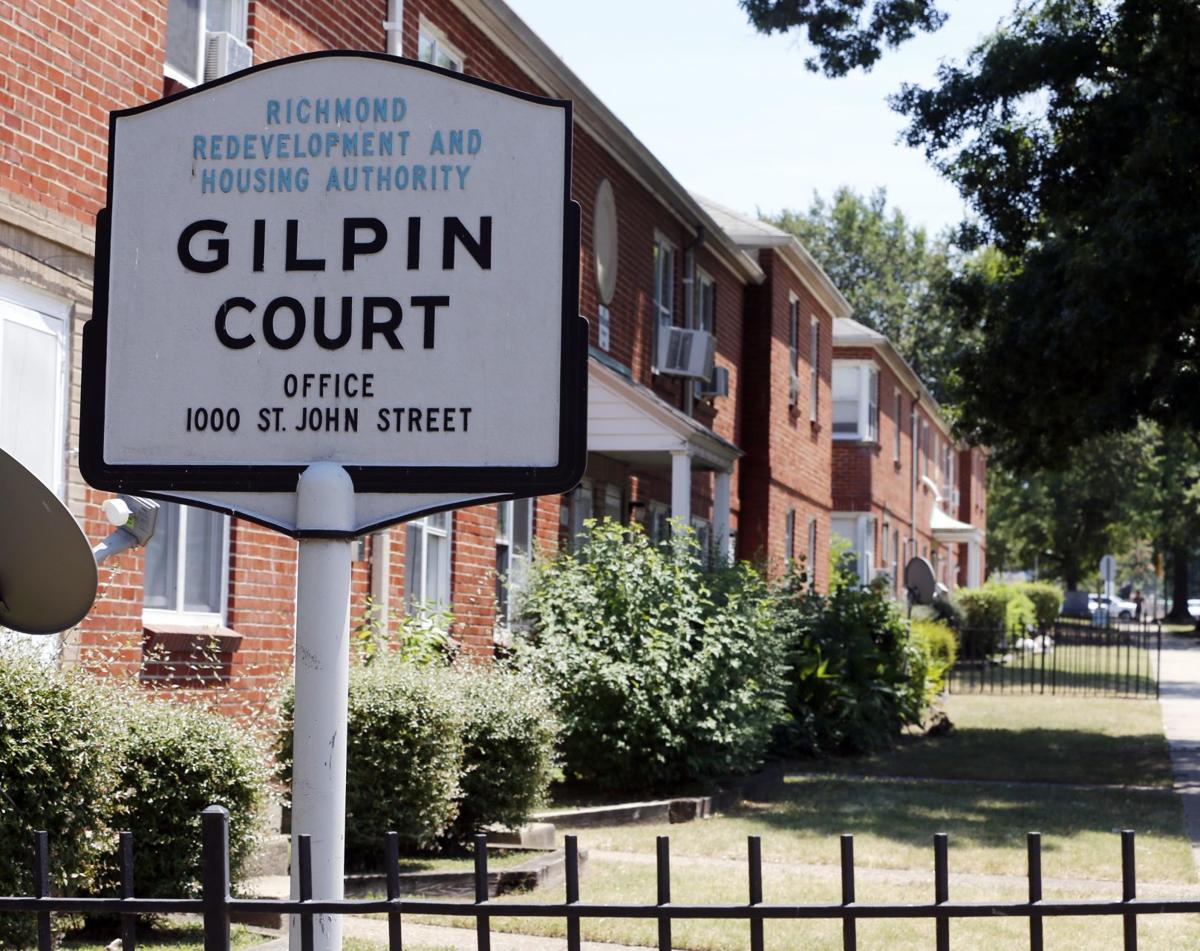 A couple of years ago, two Richmond women approached me when I was director of the Office of Community Wealth Building and stated that they were ready to volunteer their time and take bolder action to solve poverty. As a way to gain a deeper understanding of the systemic and structural issues relating to poverty in Richmond, the two women, Mollie and Lisa, agreed to befriend two other women, Ciji and Jojo, who lived on the other side of town and who were both facing myriad life challenges with jobs, family, money and related emotional trauma.
After a three-month period of mutual suspicion, the relationships became more authentic and the women learned a lot about one another and themselves. Today, they are all earnest friends. Although they all live in Richmond, they fully appreciate the truth about how different life can be for people who live a few miles from one another.
Life expectancy for residents of the Gilpin neighborhood is 63 years. Life expectancy for residents of Westover Hills is 83 years. This jaw-dropping disparity is driven by a range of factors, of which the dominant one is wealth. Recent research indicates that 24% of our neighbors in Richmond and 38% of all children in the city live at or below the poverty level. These are sobering facts about the nexus of health and wealth in Richmond.
We have hundreds of nonprofit organizations with a mission to improve the human condition in the community. We have hundreds of congregations committed to serving humanity by living up to the tenets of their faith traditions. We have foundations, corporations, charities and city government providing financial support to address pressing social needs. Richmond has thousands of people who have a heart to help. Yet, despite all of the resources, time and money put into programs and initiatives, widespread poverty persists, stealing decades from human lives and degrading the quality of life for every citizen of our city.
Richmond has the human and intellectual capital to find long-term, permanent solutions to our challenging social problems. Solutions to the problems will emerge from genuine, productive, trusting and open relationships between our citizens. We need to get closer.
As often articulated by Mayor Levar Stoney in his appeal for "One Richmond," I too believe that Richmond is ripe for a compassionate movement of thought and deed about how we connect to one another. We have retreated into our literal and figurative bunkers for too many years. It's time for a compassion offensive. We need to listen to and understand one another's unique story, leaving behind our suspicions, narratives and biases about the other person's race, gender or socio-economic level, embracing the possibility that everything we think we know about that person could be incorrect.
During my 20-year career in nonprofit and human services, I have listened to a full range of Richmond citizens, from those who stand on street corners asking for spare change to those who have millions of dollars in the bank and vacation homes. I have heard countless stories. As a result, I am positive about the following observations:
Historical racial and economic segregation in Richmond makes it rare for us to have prolonged, consistent interaction with someone from a different social network.
Many people have an unshakeable predilection to accept their preconceived ideas about those outside of their own social network as fact.
The best way to discover the truth about someone's life is to sit down and listen to their story in a neutral, nonthreatening environment.
Imagine the shock to the Richmond pysche, if after spending time with people who are not in our current circle, we learn the truth. We learn that it is actually rare to find an incompetent city employee; that scores of affluent business executives are committed to developing economic opportunity for marginalized citizens; that hundreds of women on public assistance are working two part-time jobs while taking classes; and that many police officers go home brokenhearted when compelled to use force in arresting a young black man.
If we were able to get a critical mass of openhearted Richmonders to listen, learn and trust one another, we would have the foundation for remarkable community transformation. We are the transformation we seek. Fundamental change begins in hearts and minds as we get in closer proximity to one another. That is how structures change. That is how communities grow stronger. We need to build thousands of earnest friendships.
If you already are a mentor to someone or if you are ready to come closer and befriend someone from another social network, please notify the Human Services Information Concierge, Patty Parks, at Patricia.Parks@richmondgov.com or call her at (804) 646-0645.
We are building the compassion movement by sharing pertinent information and connecting people to one another. The amount of time you spend as an individual or a team with your mentee/friend is up to you. We can do this, Richmond. Let's get closer.
Reggie Gordon is deputy chief administrative officer for Human Services for the city of Richmond and former director of the Office of Community Wealth Building. Contact him at reginald.gordon@richmondgov.com.