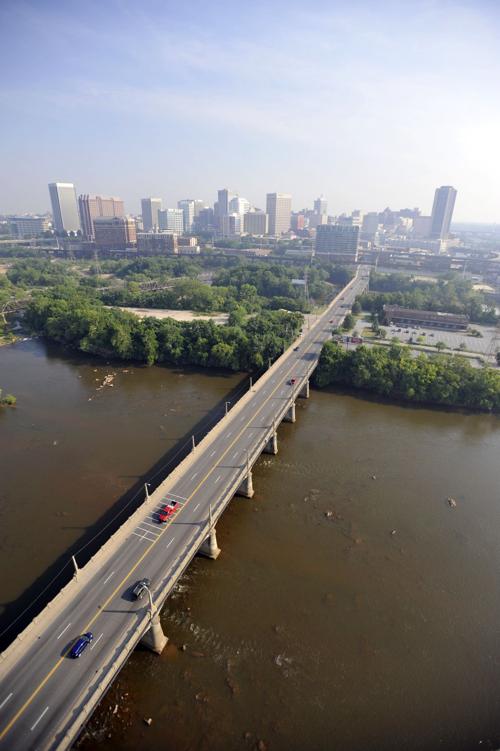 With school out and summer in full swing, Virginians of all ages are ready for vacation. It's time for families to pack their bags, pile into the car and hit the highway in search of cooler weather, scenic views and an escape from their normal routines.
Unfortunately, Virginia's infrastructure systems are not fully prepared to handle an influx of summer road trips.
The Alliance for Innovation and Infrastructure recently explored America's top five infrastructure challenges and discovered that poor roadways lead to more than just vehicle repair costs. Our analysis found that 14% of Virginia's roads are in poor condition and the state has identified 6,395 bridges in need of repairs.
Roads and bridges in poor condition create dangerous traffic conditions that result in increased risk of fatalities, especially in rural areas that receive significantly less government funding for infrastructure updates than some of our cities.
With the economy slowly recovering following the pandemic and gas prices rising, most Virginians understandably would prefer to avoid additional costs associated with driving on degraded roads and bridges.
The American Society of Civil Engineers reported in Virginia's 2021 Infrastructure Report Card that on average, each driver pays $517 per year in damages related to road conditions. Examples of poor road conditions include smaller issues such as potholes and damaged medians, but also larger and more concerning issues like structurally deficient bridges that are forced to have lower weight restrictions due to their age.
From the Appalachian Mountains to the Chesapeake Bay, many drivers this summer will traverse at least one of our state's 13,963 bridges. But, in 2020, the American Road and Transportation Builders Association identified 6,395 bridges in Virginia that need repairs, 577 of which were identified as "structurally deficient."
These bridges need necessary modernization in the form of replacement, widening and rehabilitation work to increase structural integrity. In fact, more than 50% of Virginia's bridges are past their 50-year anticipated service life.
Commitment to transportation safety, and infrastructure upkeep and modernization, must be prioritized by both federal and state governments if we want to avoid these hazards. Currently, Congress is debating numerous ways to invest in the country's infrastructure, including the largest dedicated investment in bridges in more than 50 years. However, it's far from certain what will be included in a final bill.
Virginia lawmakers also should seek solutions and consider utilizing a portion of the state's projected $2 billion revenue surplus to increase infrastructure safety, resilience and reliability in both rural and urban areas.
Repair costs will continue to climb the longer infrastructure maintenance is delayed, making it critical that lawmakers consider significant funding from this year's revenue surplus for long-term, consistent infrastructure investment. Road and bridge conditions will worsen if we do not act soon, and with the state's population on the rise, it's imperative that Virginia prioritize transportation infrastructure now. Unmaintained roads and bridges will result in increased vehicle repair costs, traffic, dangerous conditions, environmental impacts and even fatalities.
It's time for our state and nation to take seriously the necessity to maintain and improve our transportation infrastructure. Options such as new legislation or considering ways to use the state's revenue surplus provide unique and rare opportunities to bring our state's roadways into the 21st century.
Benjamin R. Dierker is the director of public policy for the Alliance for Innovation and Infrastructure, based in Arlington. Contact him at: bdierker@aii.org