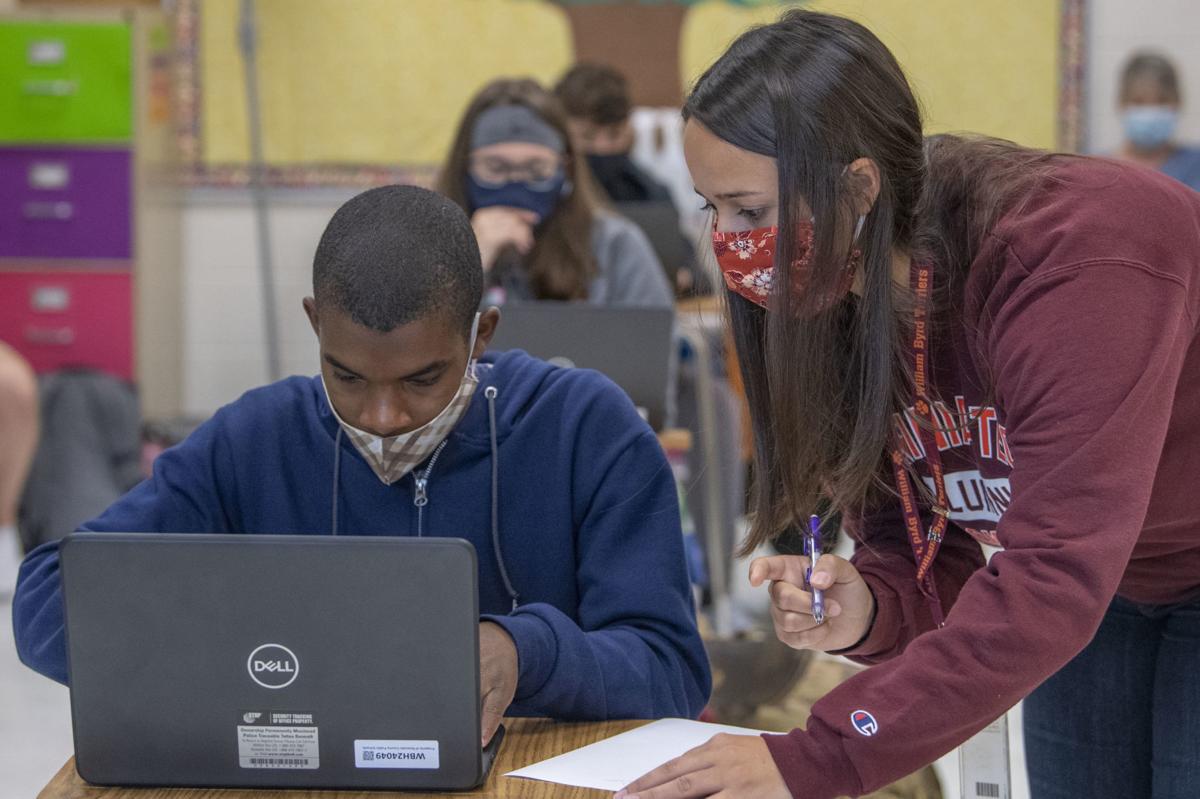 By Blaire Denson and Barbara Couto Sipe
When COVID-19 closed schools across Virginia more than a year ago, afterschool and summer enrichment programs didn't skip a beat. They transformed in-person programming into online classes for reading, arts, STEM (science, technology, engineering and math) and sports.
They opened facilitated learning sites, keeping kids safe, supervised and supported while they attended virtual school and parents worked. The programs even provided meals for entire families.
These programs have deep reach in our underserved communities and have been a lifeline for families, including many of those hit hardest by the pandemic and economic crisis. With summer on the horizon, they are more essential than ever, especially as students contend with learning loss and families struggle to put food on the table.
But as valuable as these programs are, they historically have been underfunded in Virginia. Right now, 3 out of 4 programs across the country are at risk of losing staff or completely closing their doors, despite the ever-growing demand for them. Currently, more than 600,000 Virginia youth are waiting for an available spot.
Fortunately, we have a tremendous opportunity through the American Rescue Plan to fund afterschool and summer enrichment programs that our kids and families rely on. The plan gives Virginia's state and school district leaders decision-making power over more than $2 billion to help students recover.
This means there's potential to ensure access to afterschool and summer enrichment for every child who wants to enroll — but only if our state legislators and agencies choose to fund them.
Decades of research stand behind these programs. Studies show kids who take part in afterschool and summer enrichment make gains in math and reading, and improve their school attendance, work habits, grades and classroom behavior. They are less likely to repeat a grade or use drugs, and more likely to graduate.
These programs provide safe spaces for students of all backgrounds to learn through engaging, hands-on, team-building activities.
They offer youth new opportunities to explore their interests and dive deep into topics they love in ways that aren't always practical during a typical school day. They complement what kids learn in school without duplicating it.
In Richmond, 70 afterschool and summer learning providers have stepped up since the beginning of the pandemic, partnering with schools and offering a variety of creative, engaging activities for Richmond Public Schools K-12 students.
These organizations, including the Richmond Performing Arts Alliance, the Latin Ballet of Virginia, Sports Backers and the Science Museum of Virginia, have been streaming lessons to more than 300 students. These free, live classes — available through NextUp RVA's online portal — are taught by local experts and designed to be experienced from home.
Students enjoy cooking, computer coding, financial literacy, entrepreneurship and mindfulness practices. Some organizations even deliver DIY gardening and robotics kits to students' homes.
As summer approaches, programs like these and hundreds of others across Virginia could continue to provide kids with high-quality enrichment and care throughout the day — something that especially is critical for children who are struggling, working parents and parents who need time to seek employment.
But without more state and local funding, many of our afterschool and summer programs won't survive.
A recent survey found 88% of Virginia parents favor public funding for programs that provide afterschool and summer learning opportunities; 79% say they help them keep their jobs or work more hours; and 85% agree that afterschool programs give them peace of mind.
With the American Rescue Plan, we have the opportunity to fund programs across our state that are proven to help kids reach their full potential. This is an essential strategy for an equitable, robust recovery and a necessary investment in our children's future.
Too many of our students are struggling, missing out and falling behind. We know firsthand that afterschool and summer enrichment programs can make a real difference and help more kids emerge from this crisis strong, resilient and hopeful.
We urge our legislators and district leaders to ask kids what their local program means to them, and use funding from the American Rescue Plan to address the unmet demand for afterschool and summer enrichment programs so no more kids are left out.
Blaire Denson is executive director of the Virginia Partnership for Out-of-School Time. Contact her at: blaire.denson@v-post.org
Barbara Couto Sipe is president and CEO of NextUp in Richmond. Contact her at: bcsipe@nextuprva.org