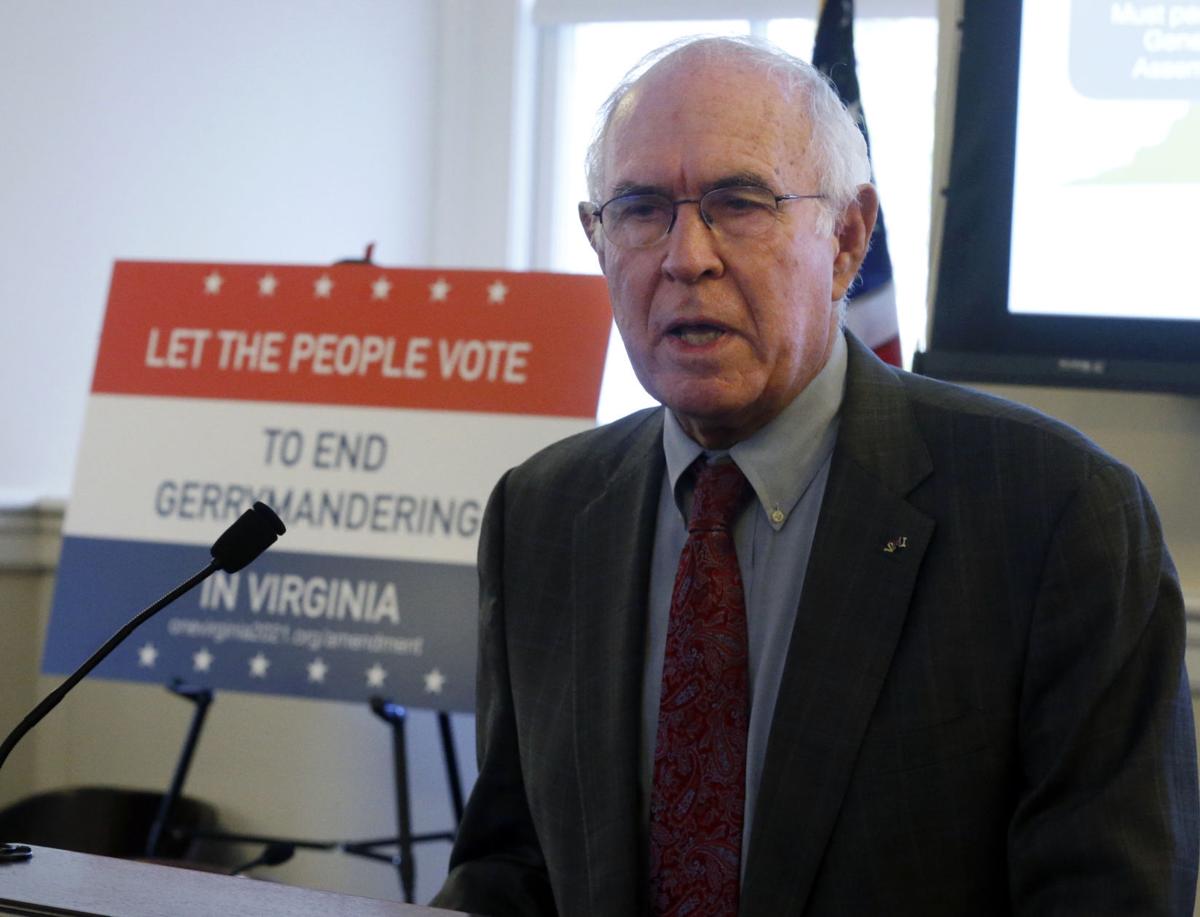 By Bobby Vassar and Wyatt Durrette
The issue of fair electoral districts is profoundly important to both of us — one a Democrat, the other a Republican. This is why both of us have worked during the past decade to right the wrongs of Virginia's outdated and discriminatory redistricting laws.
We are campaign co-chairs of the recently launched Fair Maps Virginia ballot campaign, and we worked together to help draft the original version of the Virginia constitutional redistricting amendment now pending approval in November.
It has taken nearly a decade to get to this point, but voters have gotten wise to how broken the status quo in Virginia really is, and real reform now is available for Virginians to choose.
Under current law, politicians have free rein to pick their voters, rather than the other way around. There is no transparency as they make these decisions and there is no significant input from citizens at any point in the process.
The proposed amendment addresses the problem of Virginia's dismal record of partisan-controlled self-dealing by legislators throughout our history. This applies to both political parties, by the way.
Look at our neighboring states in 2018: Maryland's total statewide votes gave Democrats a 66% to 32% advantage. But blue-friendly district lines gave Democrats 7 of 8 Congressional seats, thanks to creative cartography by Maryland's Democratic legislature.
In North Carolina, the opposite happened, with statewide votes giving the GOP a 49% to 48% advantage, but manipulated districts gave Republicans 10 of 13 Congressional seats. So, both parties share responsibility for rigging maps. And as long as we have total partisan control of redistricting, self-preservation will remain the North Star for members of the legislature.
There's a better way to draw fair districts. And this November, Virginia's redistricting constitutional amendment provides that way.
First, the commission will end unfair laws of the past. Many key elements of the amendment we wrote were adopted in the bipartisan measure for November's ballot. And it has passed through both legislative chambers in two consecutive years. Simply put, it already has been thoroughly vetted by the legislature.
Second, it is bipartisan. Those who have followed this debate know that this initiative has been a decade in the making. And we are happy to say that the final amendment provides a reasonable compromise of ideas from national and state experts, and experienced representatives of both political parties. This will ensure that electoral lines are not drawn with the intent of favoring one party over another.
Third, politicians no longer would be calling the shots. Provisions in the amendment require that citizens make up half of the commission to oversee the process, including the commission chair itself. The process also will be fully transparent, which will make the shenanigans of recent memory a thing of the past.
Finally, and perhaps most importantly, this amendment provides constitutional protections for minority voting rights for the first time in Virginia's history.
By declaring that "districts shall provide, where practicable, opportunities for racial and ethnic communities to elect candidates of their choice," this will be enshrined in the Virginia Constitution, regardless of what happens with the federal Voting Rights Act in the future.
For these reasons, this ballot measure has been endorsed by a bipartisan list of Virginia-based advocacy groups, nationally recognized anti-gerrymandering organizations, and supporters like former Attorney General Eric Holder, U.S. Sen. Tim Kaine, D-Va., former U.S. Sen. John Warner, R-Va., and every Black member of the Virginia Senate.
Some have offered alternative redistricting legislation with a promise of a new constitutional amendment for 2031. But we think voters should be leery of promises that would scrap a twice-passed bipartisan amendment that would apply starting next year, in 2021.
We know from our 40-plus years of experience working in or with our state and federal legislatures that no one can guarantee what will come out of a potentially messy lawmaking process.
For perspective, this past year, following a decade of work, the amendment was approved by 38 of 40 senators and 83 of 100 delegates. This means that many of those now looking for an escape hatch were for it before they were against it.
Let's be clear: This amendment is the only chance Virginia voters have to take control of the map-drawing process from the partisan-controlled legislature for at least the next decade. Anything other than the amendment keeps the control completely in the hands of politicians, and history has shown what this has wrought.
There's a better way to move forward for fairer maps now. Let's not let this opportunity pass us by.
Democrat Bobby Vassar is a former subcommittee chief counsel for the U.S. House Committee on the Judiciary, and a former Virginia cabinet official and agency head. Contact him at: bobby.vassar@gmail.com
Republican Wyatt Durrette is a former state legislator and candidate for governor of Virginia. Contact him at: wdurrette@dagglaw.com