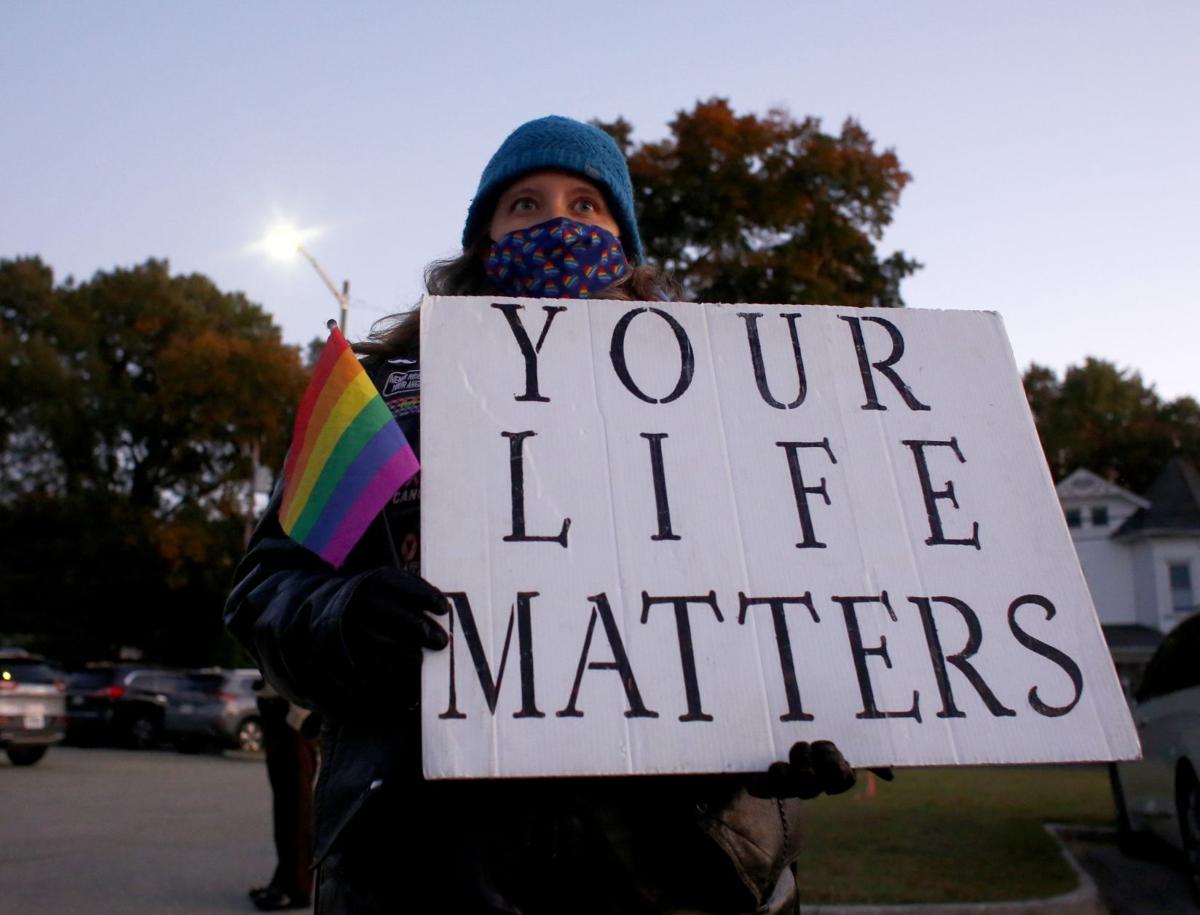 Misinformation, controversy and legal battles that target transgender young people are on the rise. It's no accident.
Even as society is making strides in understanding the wonder and complexity of the gender spectrum, some interest groups, armed with massive funding, are targeting the transgender community — in particular transgender children and teens — in order to elect specific candidates. They are stoking fear by spreading misinformation, because fear and anger motivate action.
The 2019 Heritage Foundation Annual Report outlines this type of tactic: "Over a four-month period, Heritage Action conducted a series of detailed public opinion surveys with one simple goal: to find out what issues can most animate conservatives and 'somewhat conservatives' to join forces and advance our policies."
The report also highlights that their videos and articles undermining transgender people received the most views. Fighting against the rights of transgender people would animate their base and advance their goals. That strategy launched the current national legislative backlash against LGBTQ rights, making 2021 the worst year in recent history.
It's normal to react with a strong protective instinct when we perceive a threat to our children, but these groups are describing a danger that statistics show doesn't exist. While the political rhetoric paints transgender and nonbinary people as a threat to safety in bathrooms and locker rooms, studies show that isn't the case.
For example, Amira Hasenbush, Andrew R. Flores and Jody L. Herman, all affiliated with the UCLA School of Law, reviewed reports related to assault, sex crimes and voyeurism in public restrooms, locker rooms and dressing rooms. They found that there was no decrease in safety in areas where transgender people used facilities that correspond to their gender identity.
In actuality, transgender and gender nonbinary children are at more risk than their cisgender peers. A study by researchers at Harvard's T.H. Chan School of Public Health found that transgender and nonbinary students who were denied access to facilities that match their gender identity are at greater risk of being sexually assaulted.
Nevertheless, in an important election year, voter mobilization based on unfounded concerns came to Virginia, coinciding with a state deadline to implement policies to protect transgender and nonbinary students. Groups like the Heritage Foundation and the Alliance Defending Freedom are exploiting the deepest fears of people they claim to serve by delivering misinformation and using children as props.
I am tired of it, and this is personal for me. I grew up in the Deep South with my three siblings. All of us were raised in the Baptist Church. Then I spent 40 years serving Presbyterian congregations. People of faith are one of the demographics being targeted by groups like the ADF, which claims to be the "world's largest legal organization committed to protecting religious freedom."
The message they spread impacts those whom I love — friends and family members — and encourages the type of bias couched in religious language that my family believed years ago when we failed to affirm my transgender sister.
These groups say they build a "family friendly" political platform, but the intentional spread of misinformation and the incitement of fear is, in fact, detrimental to our families. It can even be deadly. Saturday (Nov. 20) marked Transgender Day of Remembrance & Resilience, a day to remember transgender and gender-nonconforming people who were killed by acts of anti-trans violence in the past year — a year that has been the deadliest on record.
It does not have to be this way. There is a better way forward.
It is imperative that we who are parents, teachers, policymakers and faith leaders understand the complex history, science and beauty of gender multiformity that is present not only in human biology and experience but in the whole of creation. Today, more resources are available than there were when my parents were raising me and my siblings in the 1950s.
We also must identify groups that are intentionally using misinformation to rile up well-meaning parents and co-opt school boards for their purposes of building a political base of angry supporters. If you identify with a particular political party, take a look at the platform, the specifics and the influencers around these issues. Speak out against manipulative practices.
It is time for us to act out of knowledge, not ignorance; compassion, not fear; and shared concern for the well-being of vulnerable young people. We must not allow special interest groups to use us as pawns to spread a message that endangers children. Instead, we can get to know one another and find common ground.
In the spirit of Transgender Day of Remembrance, listen to the transgender leaders in our community and honor the resilience of our trans neighbors. Information, combined with compassion, can make the difference between life and death, especially for our young people.
The Rev. Dr. Brenda Walker is a retired pastor with 37 years of experience serving Presbyterian Church (USA) congregations. She lives in Richmond and is the author of the forthcoming "Martine: A Disappearance, Mysterious Death, and What I Learned about the Life of My Transgender Sister." Contact her at: www.pastorbrendawalker.com