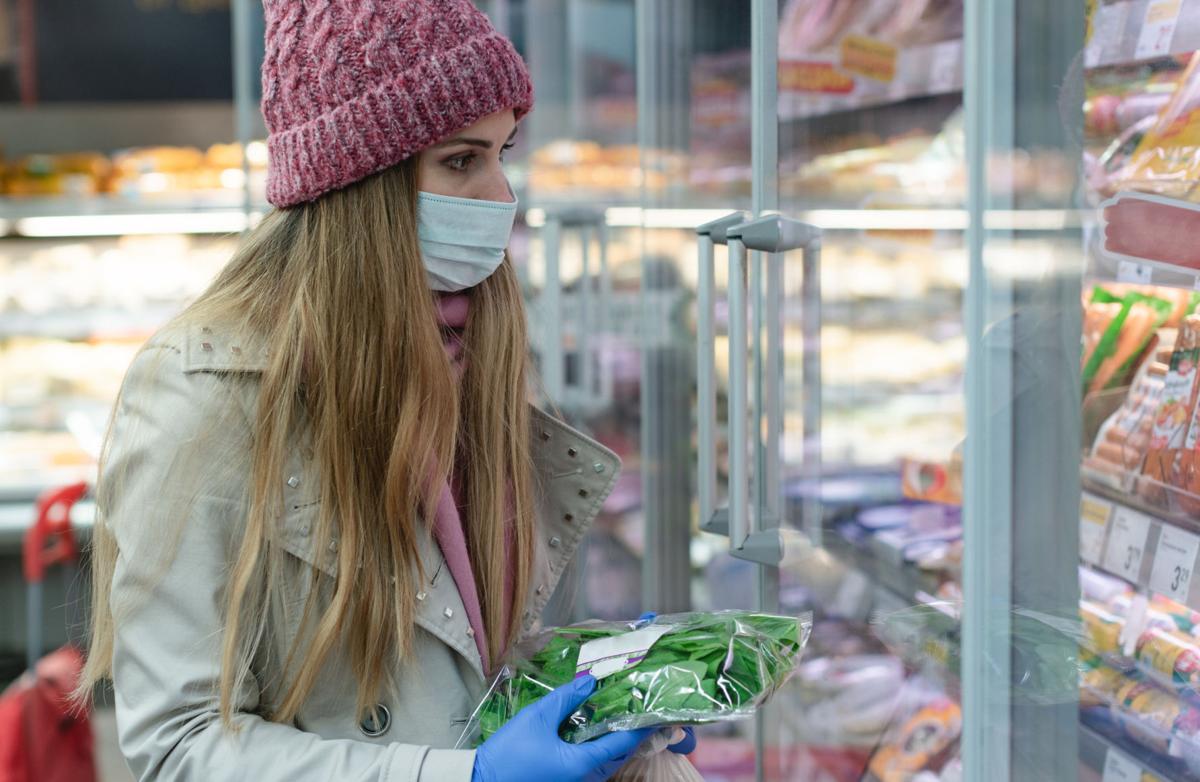 Over the past couple of weeks, we have seen states partially reopen and with those reopenings a resurgence of COVID-19-related fears.
As we look out our windows and see neighbors returning from the grocery store without masks and kids playing kickball together in the front yard, fear pops up followed by judgment. What are they doing? Can I do that? Is that safe?
I'm an epidemiologist, and although I'm not an expert in COVID-19, I do know a lot about disease and how it travels through different populations. Right now many of us are anxious to leave our homes and are struggling with the best way to do it. I'm teaching my friends and family to eliminate discussions in the binary — is this safe or isn't it? — and instead analyze their circumstances, objectives and fears and match them to a 5-point scale.
Similar to the way we know our age, credit score or maybe a golf handicap, I suggest that each American know and communicate their score, and to review it regularly. The number can be used to broadly communicate where and how we approach re-entry to the world.
There is no chart or objective, hard-and-fast indicators. No cheat sheet for finding your number, no expert need be consulted. To some people's horror and other's relief, the number can change.
The number is found through self-observation. As a broad guide, I give my friends and family these reference points:
If you are a 1, you are on complete lockdown. Naomi Campbell recently posted several pictures of herself boarding a plane in a hazmat suit, a pair of goggles, a face mask and pink latex gloves. This might be your image of a 1.
A 2 are our good friends down the street. These 2s get takeout food, have socially distanced picnics and take bike rides but only with a very small circle of people, and they know exactly who that small circle is seeing. All are 6 feet apart.
In our house, we are a 3. We have no known co-morbid conditions and a great deal of flexibility in our ability to control our physical distancing and access to personal protective equipment (PPE). Therefore, we are comfortable interacting with a small group of people while also taking recommended precautions. We paddleboard on the river and I exercise everyday with the same friend. We look a little different than our friends the 2s because our circle is slightly larger.
The 4s branch out even more. Our 4 friends are on their bikes in groups and riding to our capital city for lunch. They are exercising with different people every day and are having happy hours on their decks. They haven't booked their summer vacation, but are thinking about where they might go.
Conversely, a 5 is ready to jump on a plane to the Maldives with maybe just a little hand sanitizer stuffed somewhere in a backpack. Our 5 friends are headed to every state park and are flying to get there. We will all have our own number and how we define it may differ slightly. This number isn't meant to lock us in a box where we will stay.
We use this number as a point of dialogue to develop how we will navigate the world as a family. The number is a tool to start a conversation. A psychological benefit of this exercise is that it affords a greater sense of agency, of personal control and decision-making.
The best way to approach this uncertain world is through effective communication on where we are in terms of our fears. By quantifying our risk preference in a way that can be heard and understood — removing the justifying and explaining from our dialogue.
I want us all to know our number. For us to move forward, we need to start an effective dialogue, and this number can be a positive and reasonable place to start. It allows us to let go of some of the judgment over how we are learning to exist and meet people where they are in the process.
This number is a useful jumping off point for a broader discussion on how we can work through this disease together instead of apart.
So know your number. Wear it. Say it. Shout it. And let's begin the dialogue around reopening from a place of respect.
Carrie B. Dolan, Ph.D., is an epidemiologist and assistant professor in health sciences at the College of William & Mary. Contact her at: cbdolan@wm.edu