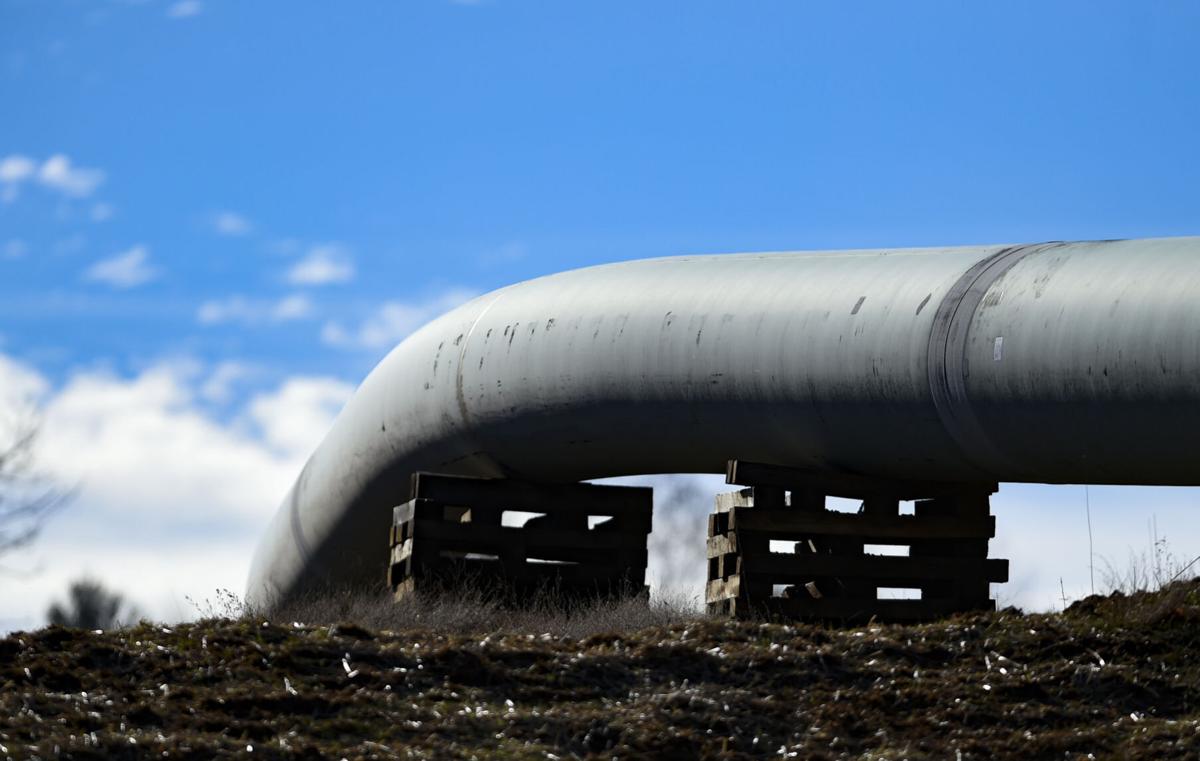 There have been a number of comments related to the MVP Southgate Lambert Compressor Station air permit in recent months. As the elected official most familiar with the local community, I feel compelled to correct inaccuracies and falsehoods spread by opponents, many of whom are from other localities.
Mountain Valley has been engaged in Pittsylvania County since 2014, when the company first announced its 303-mile Mountain Valley Pipeline project. It has demonstrated a genuine interest in working collaboratively as a good corporate partner, having contributed substantially in support of public safety, education and community programs.
In 2018, Mountain Valley announced the MVP Southgate project and the Lambert Compressor Station on land owned by the company in the county's Transco Village area. The company since has held or participated in multiple public meetings and advertised these meetings in local newspapers and online. It has made many route adjustments based on public feedback. The company maintains a project website, with relevant regulatory filings made available for public review.
Furthermore, Mountain Valley has engaged in radio interviews on the local station, WKBY-AM, to raise awareness of the Lambert station; provided hard copies of regulatory filings at the Chatham library; sent newsletters by mail to affected landowners and other stakeholders; hosted a webinar featuring the co-author of a public health assessment on the proposed Lambert station's potential emissions; and sent information about the proposed station by certified mail three times since fall 2020 directly to all landowners within a 1.5-mile radius of the facility site.
The company has done a remarkable job of outreach and engagement, despite an unprecedented state of emergency and the continuing COVID-19 pandemic.
Modeling and scientific analyses show that air quality in Pittsylvania County is — and will remain — much better, even with the Lambert station operating, than the air quality in many other areas of Virginia.
The independent expert who performed a public health assessment of the Lambert station's potential emissions is highly qualified and well-equipped to take a fact-based look at the potential impacts of the Lambert facility in the county. The consultant's conclusions: The station will add no meaningful amount of pollution, and overall concentrations of pollutants will remain far below allowable levels determined by federal public health standards.
Transco has operated two compressor stations near the proposed Lambert station site for years, and the company has worked to lower those stations' emissions. By 2023, when the Lambert station is targeted to begin operation, the air quality in the region is projected to be better with three compressor stations operating than it was three years ago when there were two compressor stations operating. This shows that opponents' claims about cumulative impact of the facilities ring hollow, as air quality will not be adversely affected.
Furthermore, federal regulators have historically emphasized the importance of minimizing impacts to communities by co-locating facilities where practicable — a point that many of this project's opponents shared just a few years ago, when they demanded co-location of Mountain Valley and Atlantic Coast pipeline facilities.
Project opponents have made multiple claims pertaining to environmental justice that are simply not true. There is not a disproportionately large number of minority residents living near the proposed compressor station. There are roughly the same percentage of minority residents living within 1 mile and 3 miles of the site compared with the minority population of the county.
Some opponents have stated that the correct measure for minority population should be the Banister District in which the project is located. This is highly misleading to anyone familiar with our county. The Banister District stretches more than 20 miles to the northeast from the Lambert station, which is located on the edge of the district. Environmental justice issues are typically evaluated by looking at the population within the physical radius of the project — usually 1 mile.
The Lambert station also is more than a half-mile from the nearest house, and modeling shows it's not likely to affect any nearby residents from noise or air quality perspectives. In short, it is a compatible and appropriate use for this parcel and does not raise legitimate environmental justice issues.
Mountain Valley's activities in regard to the Lambert station and MVP Southgate offer a substantive example of how companies should incorporate environmental justice considerations, prioritize public health and engage in meaningful outreach when siting new facilities. These are facts the public should know.
Dr. Charles Miller represents the Banister District on the Pittsylvania County Board of Supervisors. Contact him at: obc_inc@msn.com