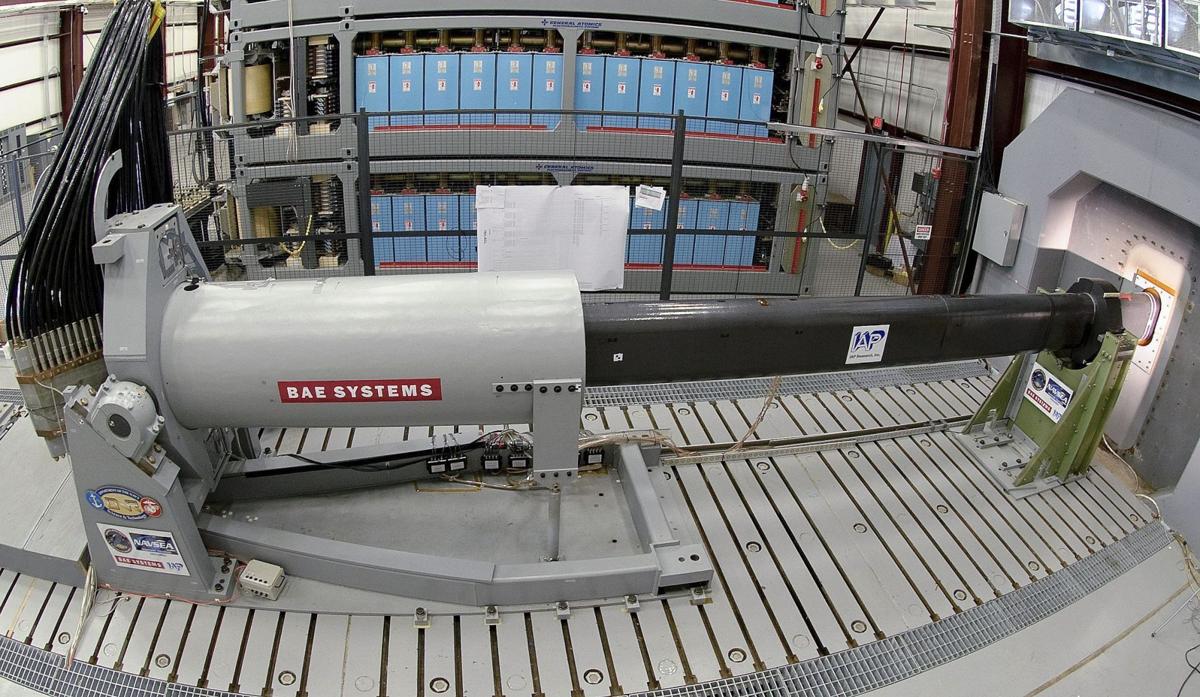 Many Americans might not realize it, but we are sprinting into a new space race — one involving hypersonic technology that enables flight at speeds of more than 3,000 miles per hour. Just like in the Sputnik era, the United States is in pursuit of international rivals who already have outpaced us in next-generation technology. This time we have fallen behind both Russia and China. Winning this race is critical to protecting U.S. national security, and we must act urgently.
Fortunately, the answer is right in our backyard: Virginia is the ideal place for the federal government and the private sector to make investments in U.S. hypersonic technology because it offers the optimal combination of existing aerospace facilities, proximity to leading agencies and private sector partners, world-renowned expertise in hypersonics, and a large and growing local talent pool of exceptional university and community college STEM (science, technology, engineering and math) graduates.
In 2020, the Applied Science & Technology Research Organization (ASTRO) of America, a Maryland-based nonprofit that works to advance the manufacturing of defense technology, released a study that assessed how the United States could keep pace with key global competitors. The final report proposed the creation of a Hypersonic Production Accelerator Facility to create the research programs and supply chain required to develop the next generation of scramjet propulsion engines, which are needed to build hypersonic missiles and aircraft.
This effort would adopt a new business model that could halve the development time for new hypersonic technologies, which currently is around a decade. This would be a giant leap forward in manufacturing capability that would provide the United States with the needed competitive advantage.
Of the nine potential locations proposed in the ASTRO study for the new hypersonic facility, Hampton stands apart. Virginia is the geographic epicenter where top aerospace experts already collaborate to develop innovative technologies, including the existing manufacturing and testing facilities at our state's universities and NASA's aerospace facilities in the commonwealth — the Langley Research Center and the Wallops Flight Facility (one of four U.S. commercial space flight sites). Virginia also is home to the Pentagon and the operations of major defense contractors — including Lockheed Martin, Raytheon, Northrop Grumman and Boeing — which have received significant new federal contracts for hypersonic technologies.
Four of the state's leading universities — the University of Virginia (UVA), Virginia Tech, Old Dominion University and Virginia State University (VSU) — possess the engineering, materials science and advanced manufacturing expertise needed to help solve the problems that U.S. hypersonic technology development faces.
UVA's School of Engineering has worked with NASA since the 1980s to develop hypersonic technology in our scramjet combustion facility. The only wind tunnel of its kind in the world, the facility can sustain hypersonic conditions for an unlimited time.
UVA also is one of the few universities with a dedicated hypersonics research complex that is home to 17 faculty members who work in 10 laboratories across 25,000 square feet of state-of-the-art research space, including the Aerospace Research Laboratory. Experts at UVA and our three partner institutions are globally recognized in all aspects essential to hypersonic development, including aerospace engineering, additive manufacturing and high-temperature materials.
Building the Hypersonic Production Accelerator Facility in Virginia also would ensure access to a highly qualified pool of STEM graduates. In 2018 alone, Virginia produced almost 25,000 STEM-H (science, technology, engineering, math and health) graduates, and the UVA and Virginia Tech aerospace programs are ranked in the top 25 nationally. UVA also is one of the top three public universities nationwide for the percentage of women earning undergraduate engineering degrees, and VSU is a leading historically Black college or university (HBCU) that ranks in the top 25 nationwide.
Positioning Virginia for a better future requires funding from Congress to implement the ASTRO report's public-private partnership solution. The commonwealth is perfectly poised for this investment: The Virginia Economic Development Partnership has prioritized the aerospace industry in the state as a national hub for research, development and manufacturing.
Investing in our nation's hypersonic capacity is essential to U.S. national security and advancing this country's global position as a leading technology innovator. Virginia has the STEM talent, resources, critical expertise and facilities required to ensure that the state can lead the country's hypersonic technology transformation.
Christopher P. Goyne is an associate professor of mechanical and aerospace engineering and director of the Aerospace Research Laboratory at the University of Virginia. Contact him at: goyne@virginia.edu