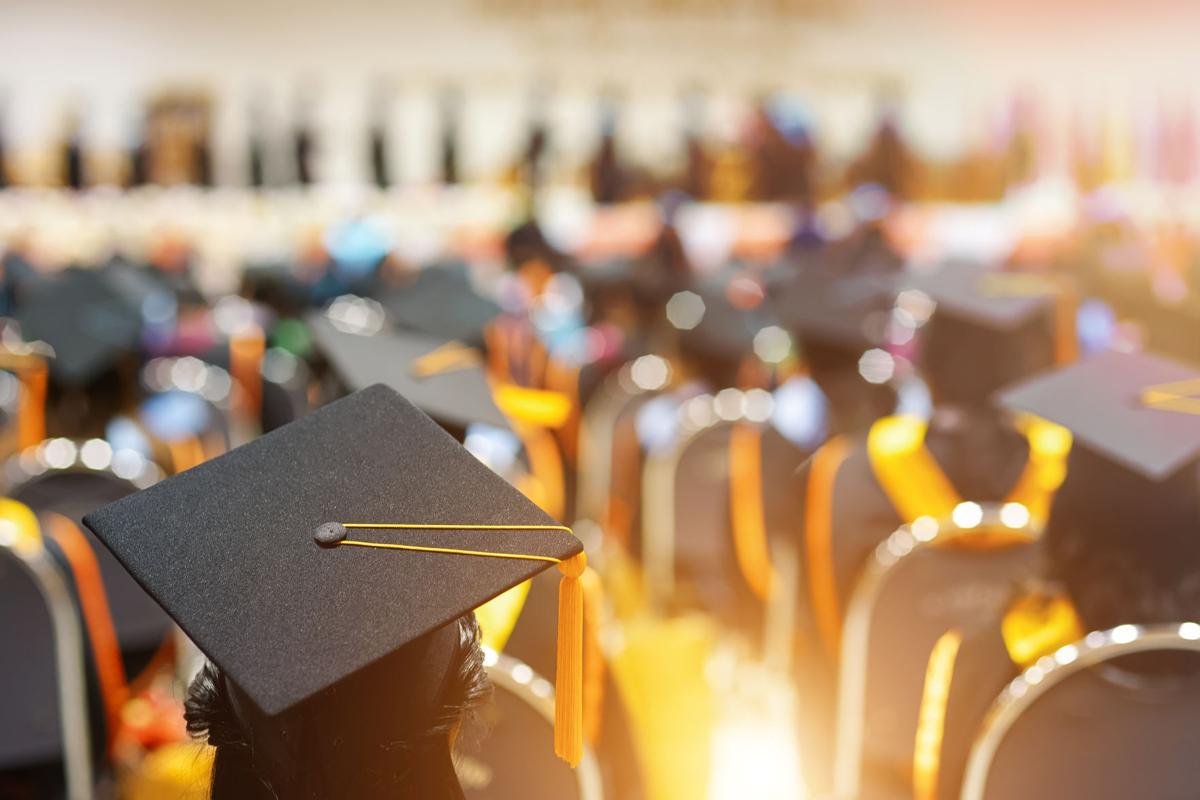 By Cliff Fleet, Jennifer Hunter, George Martin and Dennis Treacy
The governor and General Assembly soon will complete action on a new biennial state budget, a process lengthened by the coronavirus pandemic and its shocks to the Virginia economy.
We applaud the additional $114 million in new state investment in higher education contained in the recently adopted spending blueprint. It will enable our colleges, universities and community colleges to support Virginia's economic recovery and will help low-income students and families, many of whom are bearing a disproportionate burden from the pandemic's economic fallout.
In the intense competition for new jobs and business investment, Virginia enormously benefits from having a top-ranked higher education system that is the envy of the country. Anyone doubting that proposition need only consider the outcome of Amazon's nationwide search for a new headquarters location and its thousands of new jobs. The major reason Amazon chose our commonwealth was Virginia's well-educated workforce and our commitment to invest in developing additional tech talent at our colleges and universities.
Less well known is the annual contribution our public colleges make to Virginia's annual economic output ($36 billion) and to employment throughout the economy (167,000 jobs).
As business executives and directors of the Virginia Business Higher Education Council (VBHEC), we have seen firsthand how the partnership between the business community and our higher education institutions sets Virginia apart. That partnership in turn has helped create a strong bipartisan consensus in the state Capitol about the importance of sustained and smart college investment.
This collaboration and consensus are even more crucial now that we must dig our way out of another recession and, in that process, take care not to leave any Virginian behind.
One of the less-publicized impacts of the pandemic is the hit college budgets have taken. To keep students safe and instruction robust, our colleges and universities this year have had to cover sharp spikes in costs even as enrollment levels and revenues have declined. Federal help has covered only a fraction of this gap.
Rather than increase burdens on students and their families when they least can afford it, our public colleges and universities wisely have avoided or minimized tuition increases in working to make up this difference.
And they have made significant layoffs of campus employees the last resort, avoiding the devastating effects those job losses would inflict on local communities where the college or university is one of the largest employers.
Into this financial breach has stepped the governor and General Assembly.
Late this summer, Gov. Ralph Northam and his team found creative ways to help the colleges lower their financing costs. And in the special session now nearing its conclusion, legislative budget writers have provided indispensable new flexible funding for the colleges while granting them additional authority to manage through the crisis.
The primary beneficiaries of these investments will be the students, especially those of modest means who heavily depend on financial aid and tuition restraint.
It is a matter of equity and opportunity.
For many low- and middle-income students, first-generation college-goers, and other underrepresented young and adult learners, increased state support for higher education literally provides the opportunity of a lifetime.
In making college more affordable — not only for four-year degrees but for two-year degrees and industry-recognized credentials — the commonwealth is saying to these Virginians, "We care about you. We believe in you. And we are ready to invest in you."
By cultivating the full potential of all of Virginia's talent, not just some, we create a commonwealth of promise in which all people can rise. We provide job-creating enterprises the well-prepared workers needed for businesses to grow. And we send the message far and wide that we are a forward-looking state that welcomes new investment and job creation.
Virginians can have confidence that our leaders' support for higher education will produce these vital individual and societal results.
Our higher education system regularly receives top rankings nationally for quality, value and return on investment.
And our public colleges and universities are efficient, producing some of the nation's highest graduation rates while generally spending less per degree than in neighboring states and states with similar higher education systems.
We will need these high-performing institutions of higher education to perform even better in the suddenly transformed postpandemic world that is fast on its way. Innovation, resilience and inclusion will be expectations for the future in higher education and throughout society.
Fortunately, our Virginia college presidents and other leaders already are hard at work envisioning this promising new future.
With continued bipartisan support from state government and sustained partnership with the business community, we can do more than envision that future.
We can claim it for generations of Virginians to come.
Cliff Fleet is president and CEO of the Colonial Williamsburg Foundation and vice chairman of the William & Mary Foundation. Contact him at: clifffleet@gmail.com
Jennifer Hunter is senior vice president for corporate citizenship at Altria Client Services LLC and recently served on the Virginia State University Board of Visitors. Contact her at: Jennifer.L.Hunter@Altria.com
George Martin is Richmond office managing partner of McGuireWoods LLP and was rector of the University of Virginia. Contact him at: gmartin@mcguirewoods.com
Dennis Treacy, VBHEC's vice chairman, is senior counsel of Reed Smith LLP and former rector of the Virginia Tech Board of Visitors. Contact him at: dtreacy@reedsmith.com