Few Virginians have heard of a legal construct known as Dillon's Rule. They won't find it in the state constitution, nor will they find it in Virginia's statutes.
But it's an increasingly relevant factor in a state that has grown more urban and suburban, with 133 individual localities that have grown increasingly more difficult to govern, and it's worth considering fine-tuning it.
Dillon's Rule refers to rulings shortly after the Civil War by John F. Dillon, an Iowa judge and legal scholar, who ruled against municipalities asserting powers that trampled the rights of private property owners. He held that municipalities are creatures of the state that possess only powers that the state expressly grants them. The U.S. Supreme Court upheld his rulings.
Think of Dillon's Rule as federalism in reverse on a state level.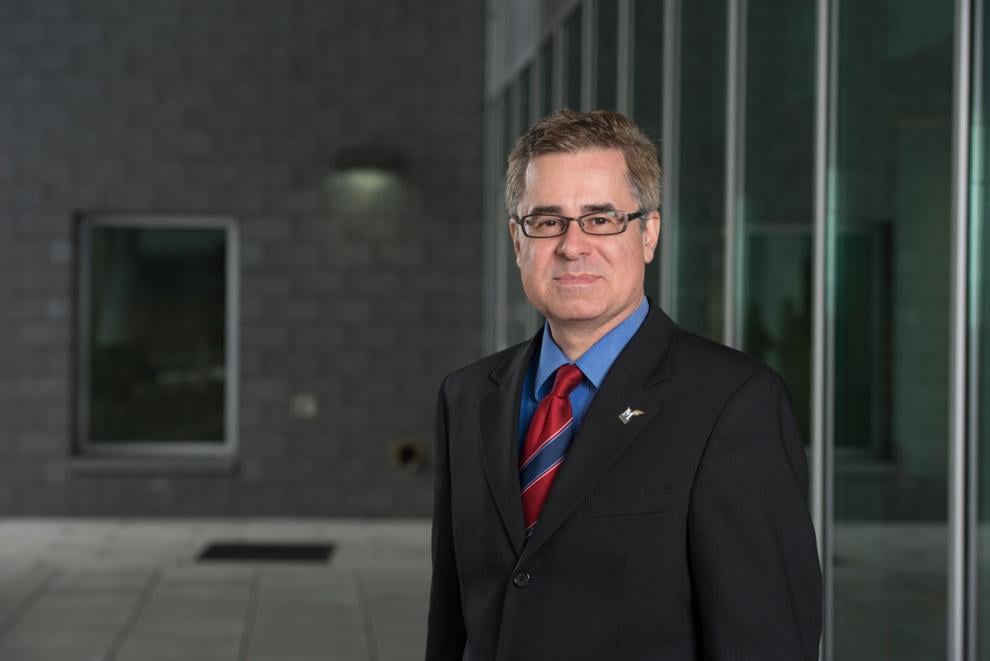 The U. S. Constitution enumerates specific powers for the national government, such as securing the national defense, overseeing a national currency, guaranteeing the free flow of commerce among the states and so forth. Powers not expressly granted to the federal government are reserved to the states.
In Dillon's Rule states, power is reserved to the central government. If doubt arises about the scope of a locality's authority, the courts side with the state.
For example, to allow a casino to open in your community or to assess a fee to pay for running your landfill, the state's legislature has to approve it. In Virginia, an act of the General Assembly was required in recent years to give localities the right to open their schools before Labor Day, ending Virginia's long-standing accommodation to theme parks and tourist sites heavily reliant on teenage summer laborers.
Former Arlington County Board Chairman Jay Fisette, frustrated at how Dillon's Rule hamstrung his locality's ability to manage growth and revenue, told the Washington Business Journal in 2001: "We have to go to the General Assembly for pretty much everything except to brush our teeth in the morning."
Virginia is among 39 Dillon's Rule states. Eleven states observe some form of "home rule" that gives greater discretion to local governments. But neither Dillon's Rule nor home rule is absolute: Localities in Dillon states have been granted considerable discretion in some areas; no city or county government under home rule is utterly free of state fetters.
Dillon's Rule has exacerbated geographic, political and socio-economic fissures in many states since the latter 20th century, particularly as wealth and population became concentrated in metropolitan centers. That happened as Virginia evolved from a rural and agrarian state into one dominated by burgeoning urbanized and suburban areas, particularly in Northern Virginia, around Richmond and in Hampton Roads.
Fisette's quote echoed the widespread resentment local elected officials north of the Occoquan felt toward Richmond's daddy-knows-best mindset.
As counties such as Fairfax, Arlington, Prince William, Loudoun, Henrico and Chesterfield and cities such as Alexandria, Virginia Beach and Chesapeake grew exponentially, so did demands for municipal services. These local governments were often constrained by Dillon's Rule and the legislature from generating revenue necessary to sustain some services without boosting property taxes. Richmond wasn't eager to repatriate tax revenues to Northern Virginia, which had become the state's economic engine.
That was evident in the often-rancorous debate over acute and chronic traffic congestion that traps commuters for hours daily on Northern Virginia's gridlocked roads. Even go-it-alone proposals to create multi-jurisdictional regional taxing districts to fund improvements without the state's help failed in the first decade of this century. The delays it occasioned progressively degraded the quality of life for families in the state's dominant population center.
Politically, it has exacerbated alienation between rural and nonrural areas, says a 2019 Virginia Law Review article.
"The most salient political cleavage that has emerged in the 21st century United States pits rural against urban, or more accurately, metropolitan against non-metropolitan voters," wrote its author, Richard C. Schragger.
There are reasons the state keeps localities on a short leash. Strong centralized control prevents governance across Virginia from splintering into legions of small fiefdoms with inconsistent, even conflicting laws.
There are legitimate concerns that not all localities would use their newfound powers prudently. When the General Assembly gave localities authority to assess cash fees, or "proffers," on development projects several years ago, most did so responsibly but some localities demanded $40,000 or more per new single-family dwelling.
The most enduring reason for maintaining Dillon's Rule, however, is power. The legislature has it and isn't eager to share it. Lawmakers can either empower localities to better manage their own problems, or let local problems continually come to roost on their desks at the state Capitol.
From the Archives: The Capitol Hotel
The Capitol Hotel was located on 720 E. Grace St. Street in downtown Richmond. The 120-unit hotel was built in the early 1900s and served as a hotel for decades until the late 1980s when rooms were rented out as affordable housing.
When the structure started to decline, the property owner decided to raze the hotel and build a parking lot in its place. Advocates who sought to assist the homeless and poor rallied to stop the demolition but the effort to save the structure failed.
The hotel was ultimately emptied and closed in 1990. Residents were given 120 days notice to vacate.
The Capitol Hotel was razed in 1991. Capitol Parking expanded a 30- space lot to hold 100 cars in its place.
Today, the United States District Court Eastern District of Virginia Courthouse stands in the former Capitol Hotel's location.
Mark J. Rozell is dean of the Schar School of Policy and Government at George Mason University. Contact him at mrozell@gmu.edu.