John V. Moeser, who passed away in October, was recently memorialized at two major events in the Richmond area. On April 10, Del. Betsy Carr, D-Richmond, and Sen. Ghazala Hashmi, D-Chesterfield, presented a joint resolution from the General Assembly to Moeser's family. On April 11, Virginia Commonwealth University's Wilder School of Government and Public Affairs held its Excellence in Virginia Government Awards and awarded Moeser the Robinson-Hill Expansion of Freedom Award, which recognizes a sustained commitment to securing equal rights and justice for all. Both events highlighted his legacy of a strong moral conscience and his ability to bridge the divides of race, income, identity and culture.
One of the ways that Moeser assisted the public in understanding social injustices was using detailed maps. Maps of the Richmond area were the centerpieces in the books and articles that he wrote. A map graced the cover of his most famous book, "The Politics of Annexation: Oligarchic Power in a Southern City." Moeser loved maps because he believed they told a story better than charts or diagrams filled with bland numbers and figures. He thought that maps held a richness and portrayed a narrative about people's lives that needed to be told and re-told. Moeser's favorite maps were those that painted a clear picture of the changes in demographics in the Richmond area.
Moeser's desire to tell a story of the demographic changes in the Richmond region led him to engage with undergraduate students from the University of Richmond. These energetic, intelligent and talented young students, all expertly trained in geographic information systems (GIS) at UR's Spatial Analysis Lab, were willing participants in Moeser's vision: using census data from the Richmond region to tell a story. The presentations they created together showed the changes that were occurring in the demographics of Chesterfield, Henrico and Hanover counties, along with the city of Richmond — the four major jurisdictions in the metro area.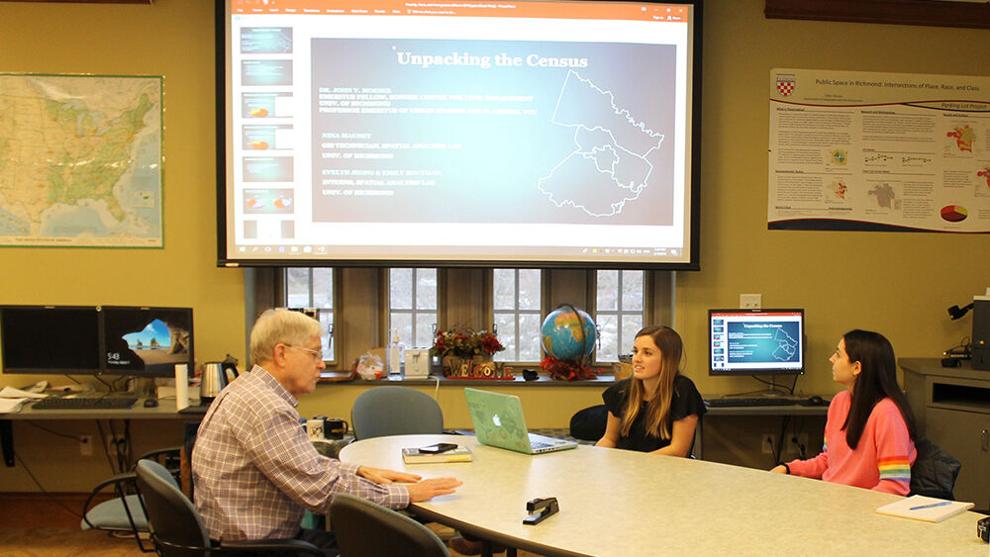 Moeser then connected with Jonathan Zur, president and CEO of Virginia Center for Inclusive Communities (VCIC), as well as Initiatives of Change/Hope in the Cities, to create the Unpacking the Census initiative in 2011. Moeser, Zur and their partners believed that existing barriers based on race, poverty, income and economic status in the Richmond area could be overcome by "unpacking the census." Moeser and Zur would go on to train facilitators to carry the message of the Unpacking the Census maps across the region.
Moeser passed away before getting to see the 2020 decennial census maps that were created by UR's John V. Moeser Fellow. John would have been very proud of these maps, which continue to show significant demographic changes in the Richmond metro area in the following ways:
The 2020 census maps continue to show that demographic change to the four jurisdictions is happening with rapid speed and intensity. The Richmond region is almost a majority nonwhite region with transitioning populations of Latinx, Black and Asian residents across the suburban counties: Hanover, Chesterfield and Henrico. The maps also show rural areas, particularly in Hanover and Chesterfield, becoming more populated, predominantly by white residents seeking exurban lifestyles. A new mapping sequence in the 2020 presentation shows how gentrification in Richmond is gobbling up more and more redlined neighborhoods where historic communities of color have lived and thrived for decades.
John would have been very excited about a new addition in 2020 that focused on a series of socioeconomic indicators — household income, home value, gross rent cost, educational attainment, managerial occupations, home ownership, vehicle ownership, poverty level and labor force. These maps show very low scores on these key socioeconomic indicators in areas with high concentrations of nonwhite populations. The census tracts with these populations were located not just in the city, but in Henrico and Chesterfield counties, as well. This phenomenon of suburban demographic change of race and income has been happening in the Richmond region, and across the U.S., for nearly a decade.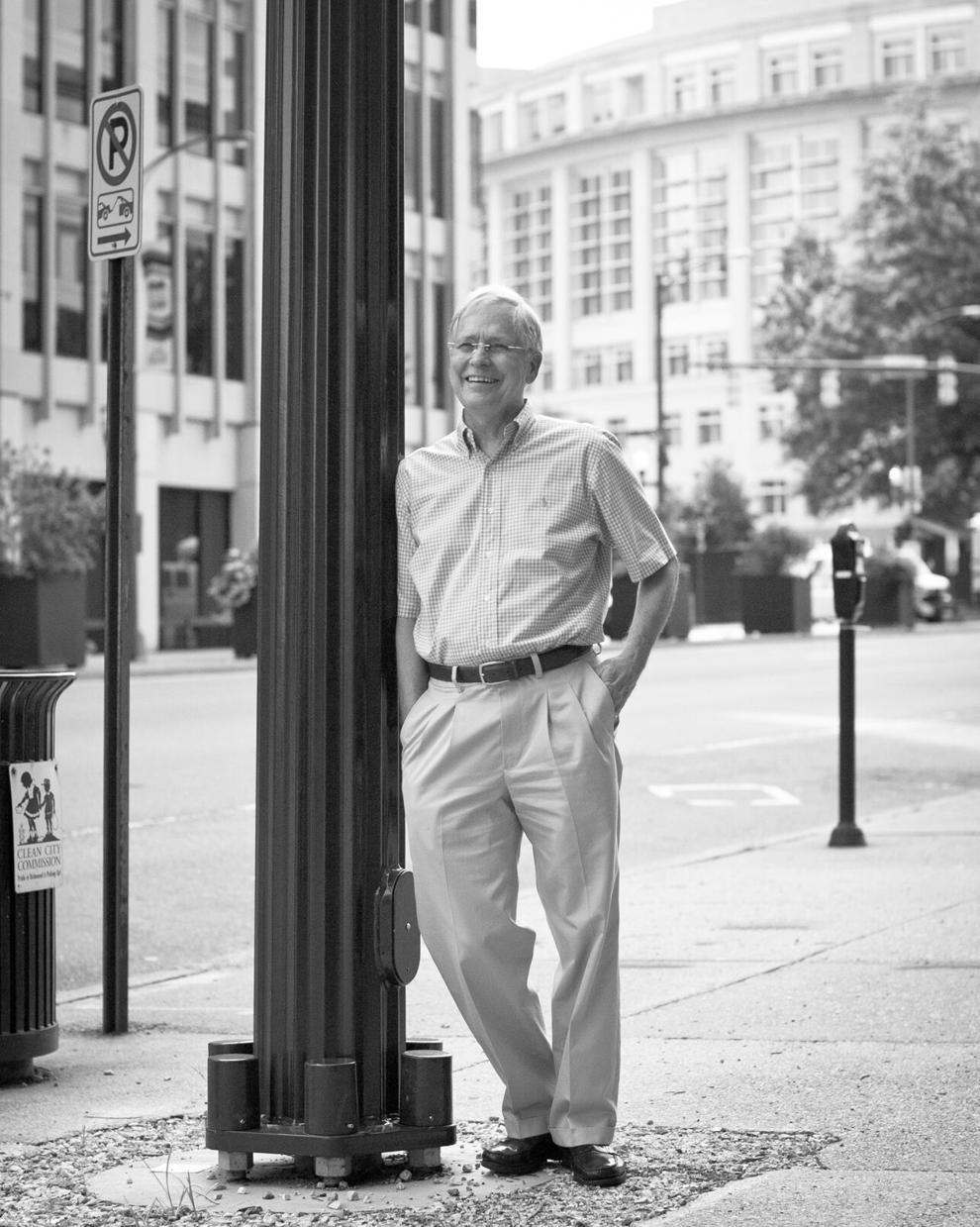 All of us, in some way, have been touched by Moeser's love of maps and their use in fighting social injustice in the Richmond area. Like our former colleague and friend, we believe that maps are a mirror to our past and a window into the future. To honor Moeser's legacy, we will continue to dialogue with the public on the rich diversity that continues to shape our region. Through these maps, we will be able to understand where we have been, how much progress we have made, and where we are heading.
Tom Shields is associate dean for academic and student affairs, chair of graduate education and associate professor of education and leadership studies at the School of Professional and Continuing Studies at UR. Contact him at tshields@richmond.edu.
Alexandra Byrum is director of communications and community relations, equity and community, at UR.
Sarah Murtaugh is John V. Moeser Fellow and a geography and global studies major at UR.
Kyle Redican is spatial analysis lab director at UR.
Jonathan Zur is president and CEO of the Virginia Center for Inclusive Communities.