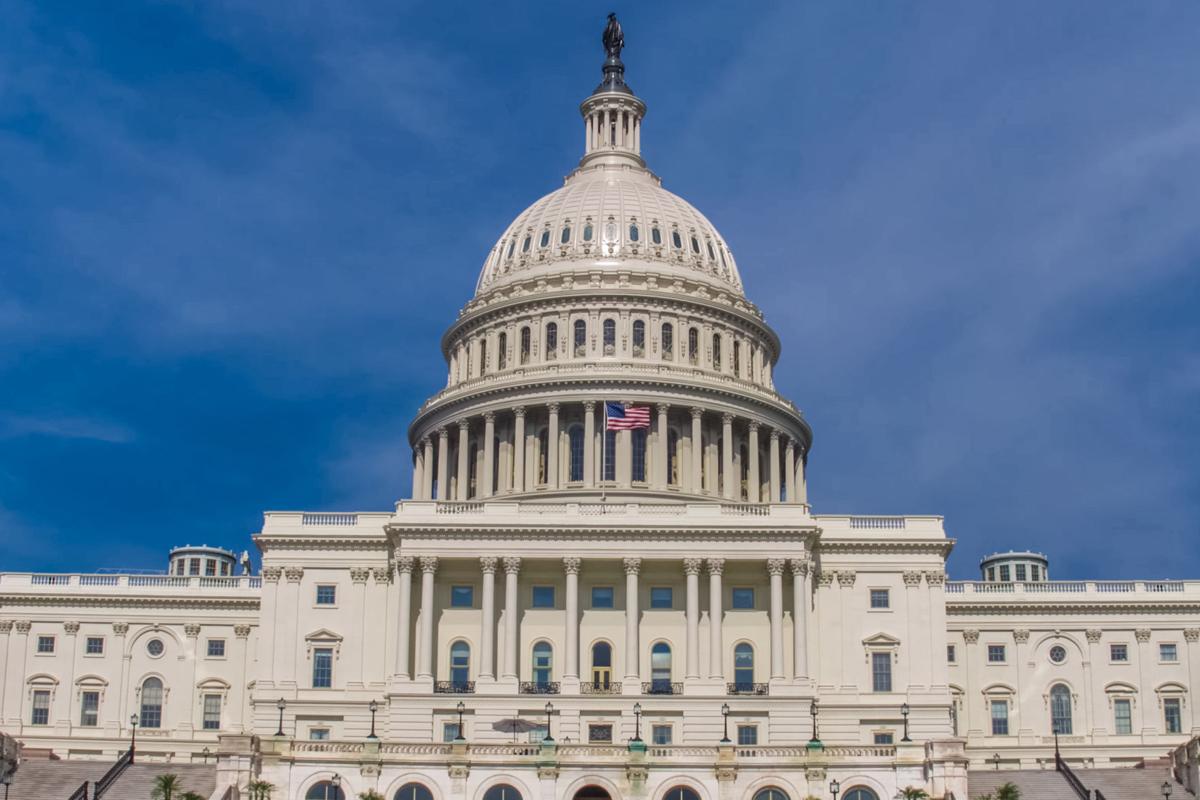 Editor's note: This column has been updated to reflect a change in authors.
By Ron Jenkins, Don Bright and Shannon Garland
Running a logging, milling or trucking business of any size is difficult enough in this economic climate without having to worry about policymakers and regulators in Washington, D.C., constantly moving the goalposts on us.
Forestry businesses in Virginia and throughout the country need clear, consistent direction from regulators to be able to make the right investments in growing their operations, hiring a skilled workforce and supporting economic development in their local communities.
Instead, some in Congress are pushing a worrisome new piece of legislation called the Protecting the Right to Organize Act, or PRO Act. If passed, it completely would redefine the criteria for determining whether a business counts as a "joint employer" under federal labor law.
Rather than working to promote policies that actually benefit employees and employers alike, these lawmakers seem to be more focused on catering to the interests of their big union donors. That's a real shame.
Across Virginia, hundreds of forestry-related businesses are involved in every step of the forestry process, from felling timber and transporting it to the sawmill to milling it to fit specific consumer or industrial needs.
Along the way, we work with hundreds of independent contractors and vendors who are otherwise self-employed, including loggers and truck drivers, as well as other smaller sawmills or land companies.
Our industry survives on shared employees, shared work and shared profits. If passed, this bill would vastly expand and further muddy the standard for determining when two separate business entities are joint employers under the National Labor Relations Act.
This decision not only overturns decades of established law, but also it has undermined nearly every contractual relationship that businesses maintain, both with contract workers and between businesses themselves. This alone, could jeopardize the entire forestry industry.
The PRO Act fundamentally would redefine the joint employment standard in a way that would undermine our existing contracts with these entities and throw the very nature of some of our most important business relationships into question.
On top of that, there are the many smaller, independent business owners that fall under the larger corporate umbrellas for us to consider as well. Their lives and livelihoods would be just as complicated by this legislation.
As bad as redefining the joint employer standard would be for our industry, it could be even worse for the hundreds of local vendors and franchise owners our industry relies upon daily, as it would also upend relationships between franchisors and franchisees.
This legislation would set in motion a domino effect that could topple a number of viable business models that have helped to create well-paying jobs in local communities while making the dream of owning a small business possible for thousands of Virginians.
These are not the kinds of policies that are going to allow Virginia businesses to recover from the recent economic downturn and build back even stronger than before in order to create jobs, spur economic activity and support our communities.
The only thing that legislation like the proposed PRO Act would do is help Big Labor bosses, while undermining workers and making it harder for companies in the commonwealth and across the country to run their business and create the everyday products that you and I rely on.
So far, U.S. Sen. Mark Warner, D-Va., has been one of the few Democrats in the Senate with enough sense to not sign onto the PRO Act. If he wants to continue helping Virginia businesses thrive and attract new economic opportunities to our state, then he should continue to not endorse this particularly harmful bill.
We write this piece on behalf of 20 organizations, including the three we represent.
Ron Jenkins is executive director of the Virginia Loggers Association. Contact him at: info@valoggers.org
Don Bright is president of the Virginia Forest Products Association. Contact him at: don@meherrinriver.com
Shannon Garland is president of the Appalachian Lumbermen's Association. Contact him at: peakwoodforest@gmail.com