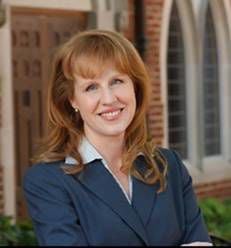 The video is hard to watch. Witnessing the slow suffocation of George Floyd, a black man, as he is being murdered by a white police officer feels obscene. And it is — but that's the point.
What was it about Floyd's death that was different from all the others at the hands of police? Surely those of us born into "white privilege" know that police brutality against black and brown communities happens every day. Why was Floyd's murder the match that ignited protests in all 50 states?
Social cognitive theory offers an answer: Our mechanisms of moral disengagement broke down. Moral disengagement is just a fancy way of explaining how we manage to sit with things that we know are deeply, egregiously wrong. We distance ourselves from the offensive conduct and a variety of psychosocial mechanisms help us do it.
Disavowal of responsibility. I didn't do it, someone else did.
Dehumanization and attribution of blame. He deserved it. Those people are thugs.
Desensitization by the repeated performance of transgressive acts. It happens all the time.
Minimization of harm. There must be more to the story than that.
Abstraction of the wrong. Police brutality is bad. Racism is bad. Now can I get back to work?
These and other mechanisms of moral disengagement protect our delicate psyches from the heavy emotional toll of living in cognitive dissonance, where our high-minded ideals collide with our low performance in meeting them. We say we care. And yet, we are willing to tolerate the intolerable.
Until a video captures the murder of George Floyd for all the world to see.
We see a man who told the police he couldn't breathe not once or twice, but 16 times. At the end, he cried for his mom. As mothers and fathers and daughters and sons, how can our hearts not break?
We see a police officer with his knee pressed on Floyd's neck, his casual cruelty perfectly communicated by the hand in his pocket. He almost looks bored by the banality of it all. Onlookers tell the officer to check Floyd's pulse. He's not moving, they say. But the officer does nothing. And the three officers standing by do nothing. It is just another day.
This is shocking, infuriating, unjust and all too real. We can't bear to look and now, we also can't look away. Having seen profound injustice with our own eyes, we can no longer avert it. In-your-face reality has broken through our mechanisms of moral disengagement.
If there is a glimmer of hope in all this, it is that the last time we saw real change was on the heels of the exact same phenomena.
Civil rights progress had been stalled for a decade after the U.S. Supreme Court declared segregated schools unconstitutional — until Birmingham, Ala., police attacked marchers who were peacefully protesting the city's segregationist practices in 1963. Legendary pictures of white policemen using dogs, clubs and firehoses to brutally suppress black school children shocked the nation's conscience and led to passage of the 1964 Civil Rights Act the following year.
Then in 1965, state troopers just outside Selma, Ala., descended upon protesters marching for voting rights, assaulting them with tear gas, clubs and rubber hoses covered with barbed wire. Networks broadcast the carnage live, appalling the nation and leading to passage of the 1965 Voting Rights Act months later.
The Rev. Martin Luther King Jr. famously claimed that the arc of the moral universe bends toward justice, and history has shown that events forcing us to face injustice, stripping us of the mechanisms that allow us to deceive ourselves, are part of the reason those words ring true.
But to say those words ring true does not mean their truth is inevitable. The past 50 years also have shown that bending the arc of the moral universe can be like trying to bend steel with one's own hands. Let us feel the pain and frustration and anger of a black community forced to protest the same state-sponsored injustice that its grandparents protested. Where is the arc of the moral universe in that?
Outrage today can mean progress tomorrow, but if past truly is prologue, that happens only if the power of white privilege is wielded to serve the cause of racial justice. It is not enough to support change. We who are born into white privilege must insist upon racial change; we must join with the black community unequivocally in demanding it, and our demands must be as clear in the voting booth as they are in the streets. That's the story of the 1960s. It can be our generation's story too.
Moral disengagement is a function of white privilege — we have the privilege of disassociating ourselves from the reality of racism that black members of our community experience every day. We have used white privilege to ignore that reality. With George Floyd's desperate pleas ringing in our ears, it is time we used white privilege to help change it.
Corinna Barrett Lain is a legal historian and death penalty scholar at the University of Richmond. Her current work uses social psychology literature to explore the dynamics of lethal injection. Contact her at: clain@richmond.edu