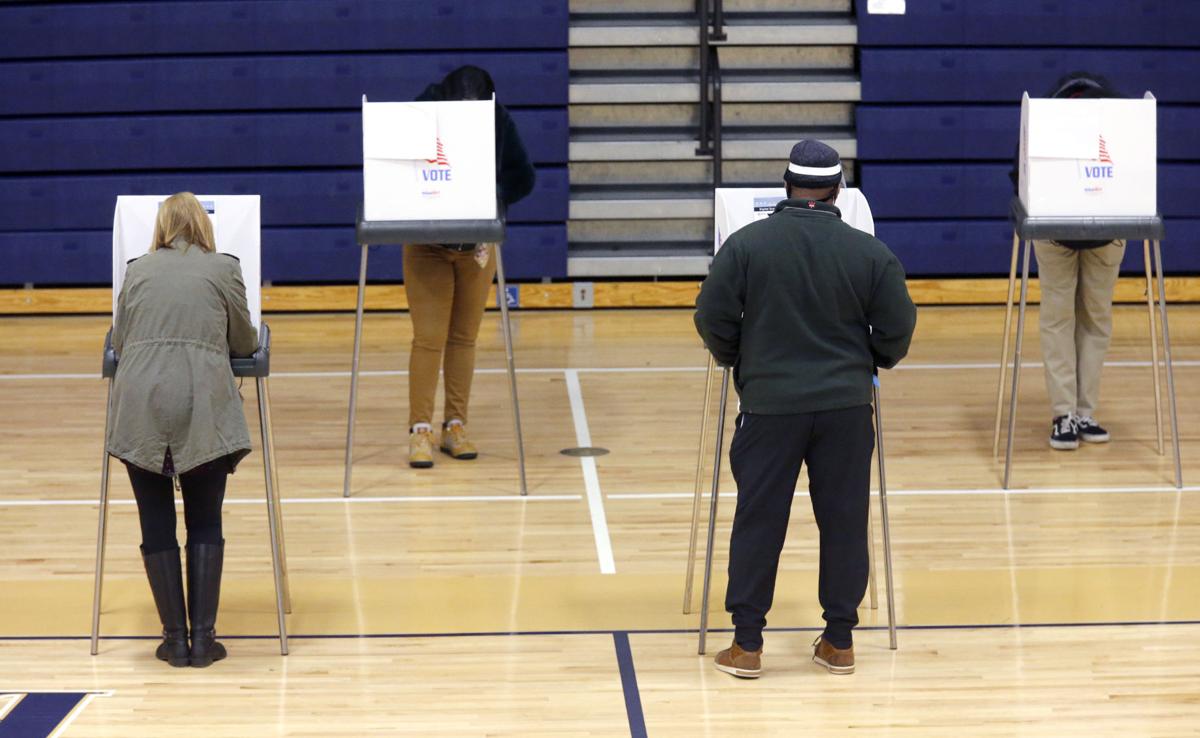 The economic repercussions of the COVID-19 pandemic have been terribly lopsided. Some Americans, the richest among us, have quickly bounced back and are fully recovering.
But many others, particularly low-wage workers, continue to suffer. Economists have named this inequitable form of economic recovery as "K-shaped" — with the "upper arm" of the K indicating those who are experiencing improvements, and the "lower arm" indicating those who still are negatively impacted.
We need to pause, take a look at this year's election results and ask: How many of our new policymakers are in that lower arm of this stark disparity? How many personally are feeling the pressure and the negative economic impacts of the pandemic today?
When it comes to social class, our elected policymakers look nothing like the electorate in the United States. For example, nearly 2 out of 3 current U.S. senators have a net worth of at least $1 million, far exceeding the number of millionaires among the public.
Americans disproportionately are governed by the rich. Our well-heeled political elite are far from representative of the wider U.S. population. In turn, these narrow perspectives that guide the public policy they enact do not represent the broad array of viewpoints in the U.S.
Simply put, the moneyed elite care less about inequality than everyone else. The rich are not just like the rest of us but with a lot more money. Their views on economic justice are out of sync with ordinary Americans and have contributed to the unprecedented economic inequality that we see in the U.S. today — inequalities that have had life-or-death consequences during this pandemic.
So, why are there so few working-class politicians? Does the electorate prefer affluent politicians? Are people biased against working-class political candidates? Recently, my research collaborator, Brent DeShields, and I explored these questions together.
The short answer to whether social class sways our perceptions of leaders is "yes." Political candidates' social class does serve as a powerful cue to voters. Among other things, social class background offers clues to voters about candidates' motives and trustworthiness.
But it's the candidates from relatively less affluent backgrounds who generally are viewed as warmer and more likable than those from an elite background. And these warmth premiums seem to come without any accompanying penalties. All else held constant, people do not show preferences for wealthy candidates.
So, if the majority of social elites in political leadership does not reflect the will of the voters, what does it reflect? As it turns out, there is a lot that money can buy, including entry into politics. A myriad of powerful barriers, often involving the scarce resources of time and money, prevent working-class individuals from running for office in the first place.
Americans do not prefer affluent leaders; they just do not have many working-class candidates to choose from.
Working-class politicians who come from the economic sectors represented in the lower arm of the K can bring underrepresented perspectives and priorities to our national conversations and policies. Relative to wealthy politicians, working-class politicians are more likely to support policies that center workers over businesses, and redistributive economic policies, such as safety net programs designed to benefit those who are least well off.
The economic impact of COVID-19 has made one thing clear: The U.S. needs a new crop of political leaders who profoundly care about what ordinary Americans profoundly care about. We must open up political access to working-class Americans and help more individuals from lower socioeconomic backgrounds break through the cash ceiling that keeps them from attaining political office.
This reform of our political institutions needs to start now. With targeted efforts focused on recruiting and supporting working-class candidates for the next election, we can increase economic diversity in our political leadership and promote greater prosperity for all.
Crystal L. Hoyt, Ph.D., is professor of leadership studies and psychology, Thorsness Chair in Ethical Leadership and the associate dean for academic affairs at the University of Richmond's Jepson School of Leadership Studies. Her research takes a social scientific approach to investigating questions of social inequities. Contact her at: choyt@richmond.edu